Miami Dolphins' Jarvis Landry fined for touchdown celebration
By Peter Gilbert
Last Updated: 07/01/17 10:35am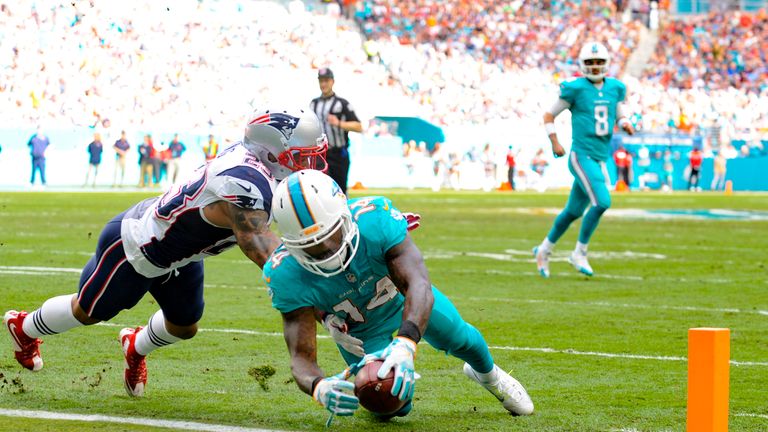 Miami Dolphins wide receiver Jarvis Landry has been handed two fines totalling almost £40,000 for his touchdown celebration last Sunday.
Landry was hit with separate fines for unsportsmanlike conduct after scoring on an eight-yard reception in the second quarter of a 34-14 loss to the New England Patriots.
He was fined $48,618 (£39,542) in total; $24,309 (£19,771) for taking off his helmet and slamming it to the ground, and the same amount for grabbing his crotch.
Landry ended the regular season with 94 catches for 1,136 yards and four touchdowns.
The Dolphins travel to Pittsburgh to face the Steelers on Sunday afternoon in an AFC wild-card playoff game.