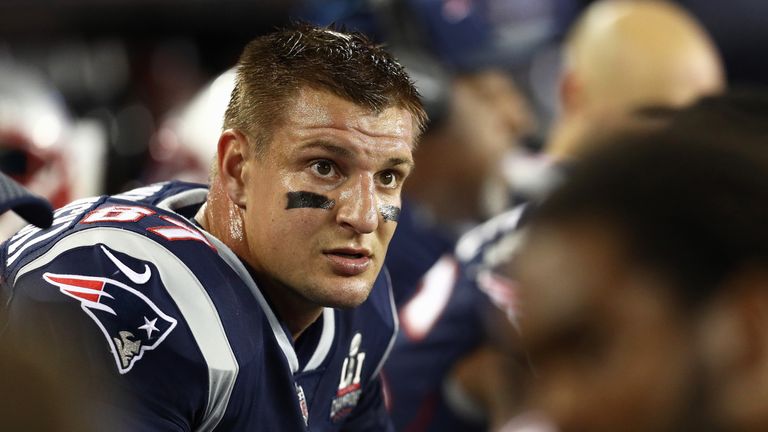 New England Patriots tight end Rob Gronkowski has been give a one-game suspension for a late hit on Buffalo Bills' Tre'Davious White in Week 13.
White was lying face down on the sideline after intercepting a Tom Brady pass in Sunday's game when Gronkowski performed the late hit, driving his forearm into White's back and head.
Gronkowski was called for unnecessary roughness, but because of retaliation from the Bills there was no penalty assessed.
After the game, which New England won 23-3, Patriots coach Bill Belichick appeared to apologise to Bills counterpart Sean McDermott and Gronkowski has also since apologised, saying he let his frustration get the better of him.
Gronkowski will miss now New England's game against the Miami Dolphins next Monday night.