New England Patriots head coach Bill Belichick says he will still be in charge next season
By Andy Charles
Last Updated: 09/01/18 1:04pm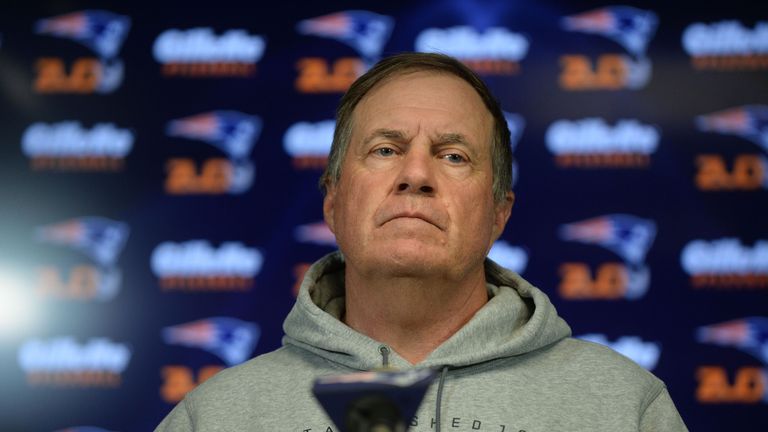 Bill Belichick says he will "absolutely" be back as New England Patriots head coach next season after reports of turmoil within the franchise.
Belichick was responding to an ESPN article highlighting disputes over quarterback Tom Brady's personal body coach Alex Guerrero and with owner Robert Kraft over the decision to trade Jimmy Garoppolo.
That led to the five-time Super Bowl winning-coach being linked with a return to the New York Giants, where he had five years as defensive co-ordinator.
Asked on Monday if he would be the Patriots coach in 2018, Belichick responded: "Absolutely."
He added: "I haven't read the article. I've already commented at length about that situation
"Nothing has happened since then, so I don't have anything to add to it.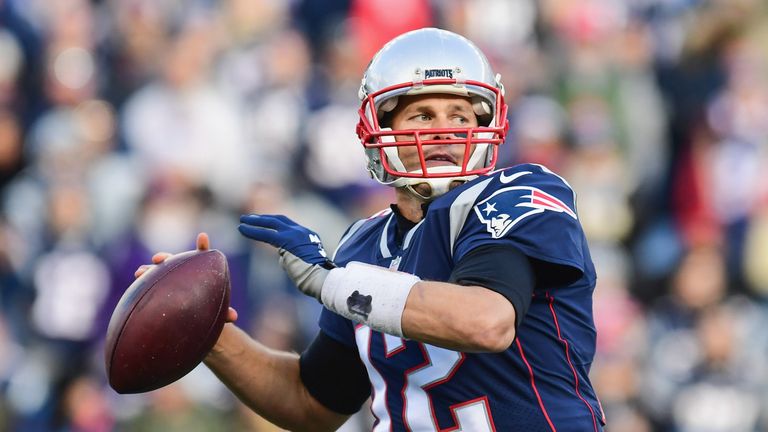 "Right now my interest is trying to do the best I can for our football team to get ready for Saturday night against Tennessee."
The Patriots face the Titans at Gillette Stadium as they continue the defence of their NFL championship, with the winner heading to the AFC Championship game against either the Pittsburgh Steelers or Jacksonville Jaguars.
You can watch all four NFL Divisional Round games live on Sky Sports this weekend, starting with the Falcons against the Eagles on Saturday evening.