Shaquem Griffin and Josh Allen among winners at NFL Combine in Indianapolis
By Andy Charles
Last Updated: 04/03/18 9:52pm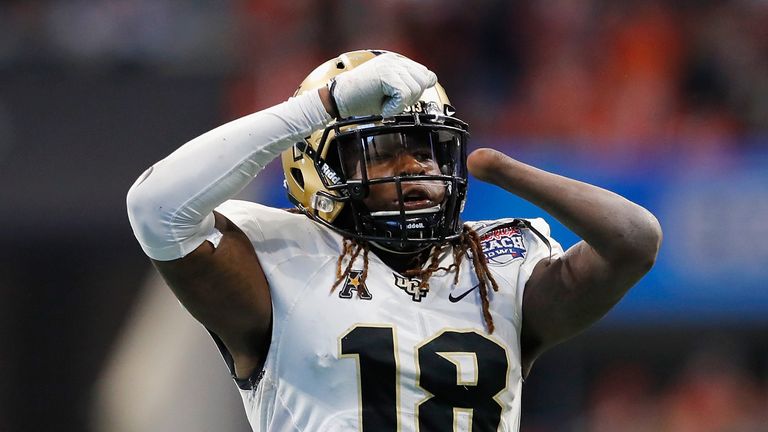 Shaquem Griffin improved his chances of a lucrative NFL contract when he wowed scouts at the NFL Combine in Indianapolis.
Griffin, a linebacker from the University of Central Florida, is attempting to make his way into the professional ranks despite losing his lower left arm aged four to pre-natal condition Amniotic Band Syndrome.
But, using a specially-made prosthetic, Griffin was able to power through 20 repetitions of the 225lb weight lift to finish an impressive 16th among qualifying linebackers.
He then followed up on Sunday with a spectacular showing in the 40-yard dash, running 4.38secs to register the fastest run from a linebacker since 2003.
Linebacker Shaquem Griffin's athleticism is comparable to some of the NFL's best defensive backs: Patrick Peterson, Eric Berry and Xavier Rhodes pic.twitter.com/SLwKlO7SyS

— NFL Research (@NFLResearch) March 4, 2018
His brother Shaquill, who was drafted in the third round by the Seattle Seahawks last year, managed only 17 reps 12 months ago.
Griffin's performance could well have improved his draft stock, with projections before the Combine that he would be taken in the middle to late rounds when the NFL Draft is held in late April.
"Just starting that off, I just felt the energy from everybody," Griffin said after receiving rousing cheers from the crowd inside Lucas Oil Stadium.
"I mean, my adrenaline was going through the roof and I didn't feel like I needed to stop. So as soon as I heard I was at 16, I was like, 'Oh, yeah, I'm going for 20.' I was like, 'I'm going to change my fitness regimen, I've got to grind this out right here.' It felt amazing to reach that goal.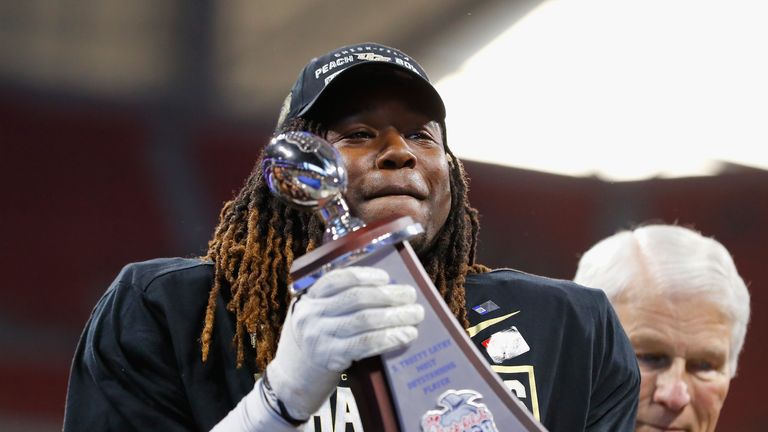 "Obviously a lot of people didn't feel like I was going to do the bench press and for me to be able to put a prosthetic on -- I remember when I first started using the prosthetic, I had just the bar and I was shaking all over the place when I first got to UCF - and being able to put up numbers like that, with good competition with everybody, it's amazing because it just goes to show how much hard work I put in to get this level.
"That's just one step closer to everything I need to accomplish. There's going to be a lot more doubters saying what I can't do, and I think I'm ready to prove them wrong."
Wyoming quarterback Josh Allen was among the other players to impress on Saturday, making a series of downfield passes during his on-field throwing session.
NFL Network draft analyst Mike Mayock said Allen "put on a show" in regularly hitting receivers with passes of over 50 yards, and there was also a good performance from Oklahoma quarterback - and Heisman Trophy winner - Baker Mayfield, who is expected to be another quarterback drafted in the first round in April.