All you need to know as the NFL's tagging period draws to a close
By James Simpson
Last Updated: 06/03/18 1:52pm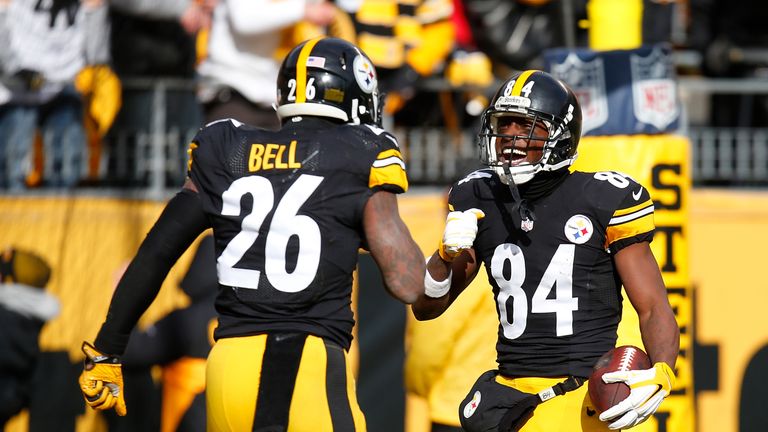 The NFL Scouting Combine has been and gone, free agency is on the horizon, and even further in the distance, the NFL Draft in Dallas will provide its usual excitement and surprises.
Before all of them, football's 'tagging period' opened on February 20 where teams have until 4pm on March 6 to place a franchise or transition tag on a player.
If a player is hit with the franchise tag, they have until July 16 to agree on a new multi-year contract with their team before their salary is confirmed for the 2018 season.
But a player, like Pittsburgh's Le'Veon Bell may decide not to sign it, preferring to seek his true worth and thrash out the terms of a new deal. DeMarcus Lawrence at Dallas had little hesitation in penning his contract under the terms.
Neither did Miami's Jarvis Landry, but he is likely to be traded and the tag means rather than lose him for nothing, the Dolphins will get something in return
Pittsburgh: the city that took in a 21-year old kid from small-town Ohio, the city I battled thru adversity in, the city that I became a man in. I love everything about being a Pittsburgh Steeler, and I want nothing more than to finish the rest of my career in Pitt! #26Forever pic.twitter.com/mhs2ikpK71

— Le'Veon Bell (@LeVeonBell) March 6, 2018
What is the franchise tag?
For NFL teams, it's a way to get some form of control and make sure they don't lose a valuable player for nothing when a contract runs out. In giving a tag to a player, they can guarantee themselves at least a year of ownership, and the added time can also lead to new terms being negotiated.
Players, however, are not big fans of the designations. They lose an element of leverage in contract negotiations and, in genera,l no player likes playing on a short contract without future guarantees. As the 2017 season proved, injuries come thick and fast, so players want long-term security.
What are the three types of tag?
Exclusive franchise tag: The team pays a player either the average salary of the top five highest-paid players at his position or 120% of his previous year's salary - whichever of the two is higher. Players can also be tagged up to three times by a team, but the pay escalates heavily in this case. If a player receives this tag, they can't negotiate with other teams. They either sign the deal, sign a new contract, or hold out.
Non-exclusive franchise tag: The salary implications are the same as the exclusive label, but in this case, other teams can attempt to pry the tagged player away. If they do agree on a contract with the player, two things can happen: 1, The original team can match the terms and take on the new contract themselves, or 2, If they decline, the new team must send two first-round picks as compensation. This tag is most commonly used.
Transition tag: The player receives the average salary of the top-10 highest-paid players at his position for one year. Here, the player can negotiate with other teams to find a long-term contract. The original team has the option to match the offer, but if they do not, no compensation is given.
Each team can only use one tag each year.
Who could be tagged this year?
The Miami Dolphins wasted no time in placing their franchise tag on wide receiver Jarvis Landry. The 2014 second-round pick led the league in catches last year with 112, and holds the NFL record for most receptions through his first four seasons (400). There are reports the team is looking to trade him, and using the tag means they have control of a Pro Bowl talent.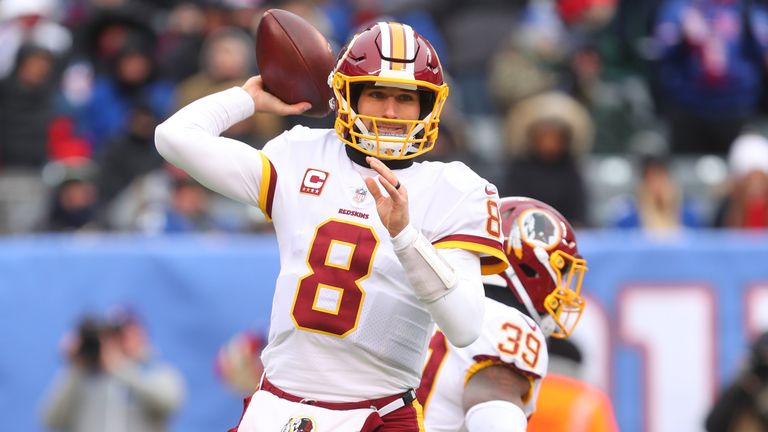 It looks like Kirk Cousins will be hitting the free agency market after the Redskins made a deal to acquire Alex Smith from Kansas City. If Washington had decided to keep Cousins on the tag this season - for the third straight season - it would have costed them a whopping $34.38 million.
Le'Veon Bell continues to seek out a long-term contract and may even refuse to play if he doesn't receive one, but it's hard to see Pittsburgh letting him walk for nothing. It might not be pretty if the Steelers place the franchise tag on their star back.
Elsewhere, Carolina's offensive guard Andrew Norwell could be tagged if the two sides can't negotiate a deal for the 26-year-old. Dallas will certainly keep hold of their 14.5-sack defensive end DeMarcus Lawrence, and the tag has been used again with the belief that a long-term deal can be thrashed out.
The Los Angeles Rams have a tough decision to make - whether to slap the tag on defensive back Lamarcus Joyner or wide receiver Sammy Watkins. Although the wideout looked like the favorite to be tagged, it's been reported Joyner could be the choice if neither can agree on a longer deal.
Along with Landry and Watkins, Jacksonville's Allen Robinson looked to make this year's free agent group very strong. However, it would be a shock if the team allowed him to leave for nothing.
Around the league, there will be more players considered and Keep and news of these player's fates, as they will have a large effect on the free agency landscape.