Free-agent defensive lineman Muhammad Wilkerson agrees to join Green Bay Packers
By Reuters
Last Updated: 14/03/18 9:45am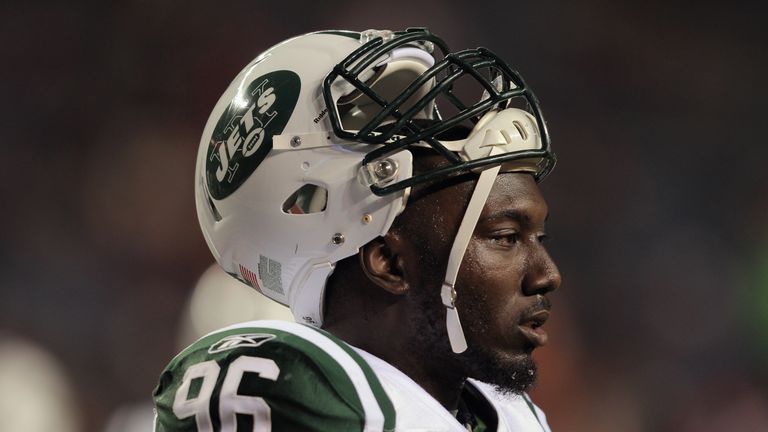 Free-agent defensive lineman Muhammad Wilkerson has agreed to a contract with the Green Bay Packers, ESPN reported Tuesday night.
The one-year pact will be worth $5m, with an additional $3m available via incentives.
Wilkerson will reunite with new Packers defensive coordinator is Mike Pettine, who reportedly helped convince the New York Jets to select Wilkerson in the first-round of the 2011 draft, then led the lineman to initial success in the pro ranks.
The 28-year-old was just two years into a five-year, $86m deal when he was released by the Jets last month.
In addition to visiting with the Packers, Wilkerson also reportedly visited the Kansas City Chiefs, the New Orleans Saints and the Washington Redskins after the Jets cut him loose.
Wilkerson played all but three games over his first five NFL seasons with the Jets, starting each contest he played except two. He posted 10.5 sacks in 2013 and a career-high 12 sacks in 2015.
However, he slipped to 4.5 sacks in 2016 and 3.5 in 2017, and he was benched last December as a disciplinary action reportedly due in part to tardiness and missing a practice.
Wilkerson is the second high-profile free agent to agree to sign for the Packers, joining tight end Jimmy Graham, who will sign a three-year deal when free agency officially opens on Wednesday.
The Packers also releasied longtime wideout Jordy Nelson on Tuesday on a busy day in Green Bay.