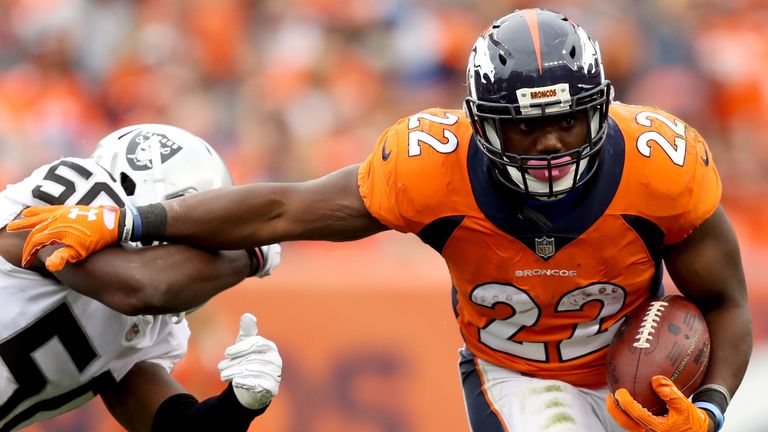 Starting running back C.J. Anderson has been released by the Denver Broncos after five years at the franchise.
Anderson joined the Broncos in 2013 as an undrafted free agent and reached the Pro Bowl the following year after scoring a career-high 10 touchdowns that season.
He played a vital role as the Broncos won Super Bowl 50 in 2016, scoring a fourth-quarter touchdown in the 24-10 win over the Carolina Panthers.
That year, Anderson signed a four-year contract extension worth $18 million and his early release will save Denver $4.5 million on the salary cap.
The 27-year-old has run for a total of 3,910 yards in his career, averaging 4.4 yards per carry.
John Elway, the Broncos' general manager, said: "Over the last five years, C.J. developed from an undrafted player into an important member of our team.
"We appreciate all he did as a Bronco, especially during our Super Bowl season, and thank him for his many contributions on and off the field."