Minnesota Vikings LB Eric Kendricks signs five-year, $50m extension
By Reuters
Last Updated: 17/04/18 6:57am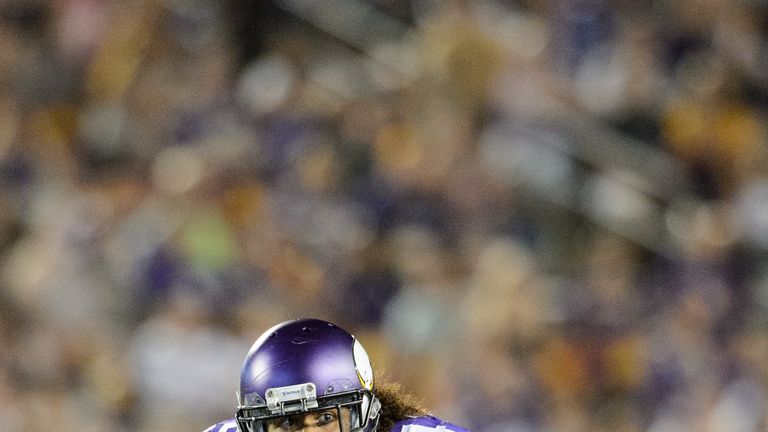 The Minnesota Vikings have locked up standout middle linebacker Eric Kendricks to a multi-year contract extension.
ESPN reported the deal is worth $50m over five years, with $25m guaranteed.
At a news conference announcing the deal, Kendricks said: "I like the defense we are on now, I like the group of guys we have in the locker room.
"I'm just excited to get another opportunity to play with them. A crazy front in front of me, so that's another factor that came into it. At the end of the day, I just want to be out there playing football and winning championships."
Kendricks is scheduled to make a base salary of $1.138m in 2018 in the final season of his four-year rookie contract.
Kendricks has recorded 314 tackles over his first three NFL seasons, including a career-best 113 in 2017. He also has 7.5 sacks and two interceptions - returning both for touchdowns.
The 26-year-old was a second-round pick (45th overall) in 2015 from UCLA. He broke into the line-up in Week 4 and has since been a mainstay as the team's top run stuffer.
His older brother, Mychal Kendricks, is a linebacker for the Super Bowl champion Philadelphia Eagles, who beat the Vikings 38-7 in the NFC Championship Game.
"That was a huge moment for my family," Eric Kendricks said. "Obviously, it didn't end well for us. It ended very good for my brother, and he was able to go on and win in the Super Bowl. Going back home and talking to him and that's one of the things that we dreamed of growing up playing this sport, so it's been cool.
"I can't say it makes me any hungrier. I've been hungry. I just know what I want and I kind of just work to get it, period."