Calais Campbell sure London will get NFL team as he prepares to announce Jaguars draft pick
By Andy Charles
Last Updated: 28/04/18 12:53pm
Jacksonville Jaguars defensive end Calais Campbell is certain an NFL franchise will eventually move to London as he prepares to announce a Jaguars draft pick from the city.
Campbell took part in an NFL skills training camp in London on Saturday morning and will announce Jacksonville's fourth and fifth round picks along with team-mate Yannick Ngakoue once the third day of the draft gets underway in Dallas.
The 31-year-old's first season with the Jaguars proved a successful one, as his defense dominated for long spells in taking the team all the way to the AFC Championship game.
Campbell also had his first experience of playing at Wembley Stadium and he is in London at the end of a week that saw Jaguars owner Shahid Khan make an £800m offer to buy the home of England's national football team.
Fulham owner Khan denied his offer was a step towards completely relocating the Jaguars to London, but was merely "protecting" his NFL team's interests as other teams were becoming "more interested" in playing games overseas.
Speaking to Sky Sports News, Campbell said of a team moving to London: "It's definitely going to happen in the future.
"It's probably going to take a while, which is how the NFL goes, but it's definitely part of the plan an NFL team being here.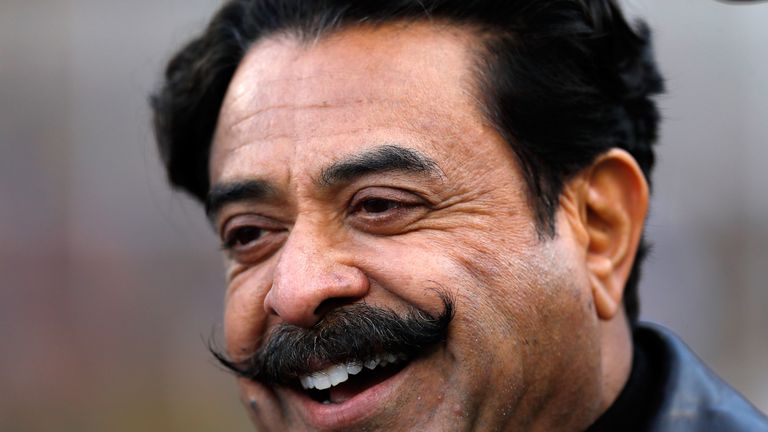 "This is a huge market, the fan base loves the game of football and it's continuing to grow, and as that happens teams are going to expand and there's going to be teams all over Europe, but definitely starting in London."
On working for Khan, Campbell added: "He's incredible. He's a great leader and ensures the organisation is first class. He's a great businessman and a guy I love playing for."
Jacksonville have used their three draft picks so far on Florida defensive tackle Taven Bryan, LSU wide receiver D.J. Chark and Alabama safety Ronnie Harrison.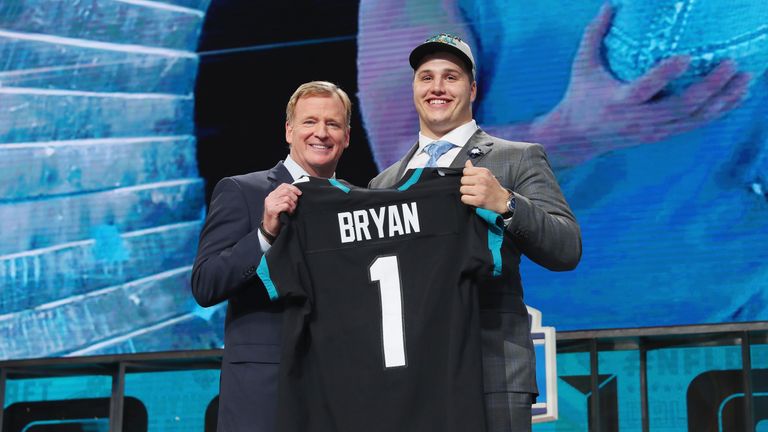 And Campbell expects the Jaguars to be working hard in their draft room at home in Florida to make sure the picks he announces succeed in the professional game.
He added: "It's very tough. The decisions are always so tough as there are so many people who are so gifted and blessed, and you have to decide between small details on who to draft and not to draft.
"Every year you see guys like Alvin Kamara who gets drafted way later than he should have and turns into an offensive player of the year. There's always going to be a lot of talent on this third day."