Fulham and Jacksonville Jaguars owner Shahid Khan offers FA £800m to buy Wembley Stadium
By Sky Sports News
Last Updated: 27/04/18 12:27pm
Fulham and Jacksonville Jaguars owner Shahid Khan has offered the FA £800m to buy Wembley Stadium.
In a move that could see England fixtures relocated, Khan says he wants to strengthen the Jaguars' presence in London "at a time when other NFL teams are understandably becoming more interested in this great city".
That was undoubtedly a reference to the 10-year deal signed between the NFL and Tottenham Hotspur chairman Daniel Levy to host NFL games at their new 61,000-seater stadium on the site of the former White Hart Lane.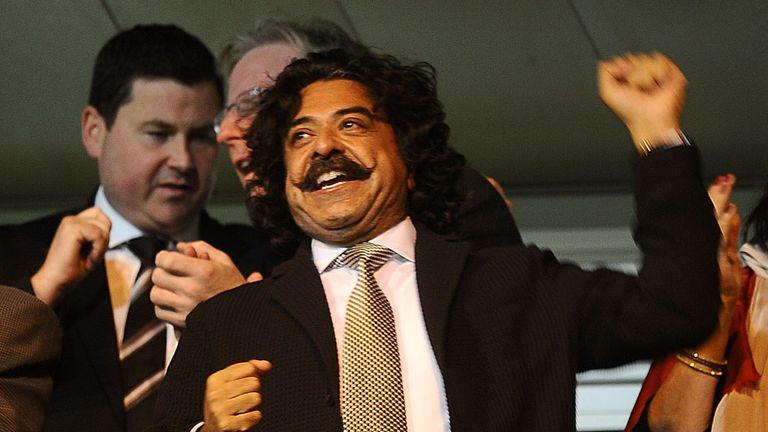 The NFL have confirmed that deal will remain unaffected by Khan's potential purchase, as will Craven Cottage's status as the home of Championship side Fulham and their plans to develop the ground's Riverside Stand and training centre at Motspur Park.
The FA will also remain at their Wembley Stadium headquarters rent free and keep the Club Wembley hospitality business, which combined are valued at around £300m, leaving the FA with the possibility of £500m to reintroduce into the grassroots game.
With half-a-billion pounds estimated to finance the building of 1,500 new full-size pitches across England, one Wembley source told Sky Sports News: "If we are ever to have the chance to change the face of football in this country, this offer could make that happen."
It is understood the FA would still consider Wembley as the 'home' of the national team and it is too early to say when England will or will not be able to play there, with NFL pre-season beginning in August and regular season games starting in September.
But Khan has previously spoken about having a permanent NFL franchise in London and the league said in a statement: "We are very happy for Shad Khan and the Jacksonville Jaguars. The potential purchase of Wembley Stadium is a further powerful sign of their commitment to the UK and their vision to help us grow the sport."
Spurs chairman Levy, who hopes to host an NFL game at Spurs' new ground in October, also opened the door to a permanent NFL franchise eventually coming to London, and the NFL insist "having stadium options in London has always been critical to the NFL".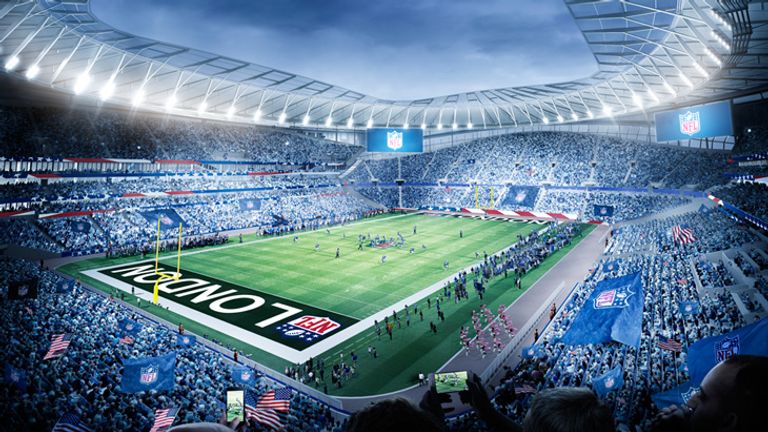 Their statement on Thursday continued: "In tandem with our 10-year partnership with Tottenham Hotspur, this new relationship would allow for even greater flexibility in scheduling future NFL games in London."
Meanwhile, the FA board have asked to be kept updated on negotiations they have already held discussions with the DCMS and Sport England, among others, to keep them informed of developments.
Sky Sports News understands that all existing contracts presently in place will be honoured, for example the EFL contract for play-offs and Carabao Cup, and the summer season of music concerts including Ed Sheeran and Taylor Swift.
A spokesperson for London Mayor Sadiq Khan told Sky Sports News that, after the day's developments he "would be seeking assurances that our national stadium would remain a world-class multi-sport venue that continues to be the home of England football, host the FA Cup final, other domestic cup finals and play-offs, as well as other major sporting events".