Cleveland Browns dreaming of playoffs after turnaround
Watch Cleveland Browns @ Denver Broncos, live on Sky Sports Action from 1.10am on Saturday night/Sunday morning
By James Simpson
Last Updated: 15/12/18 12:50pm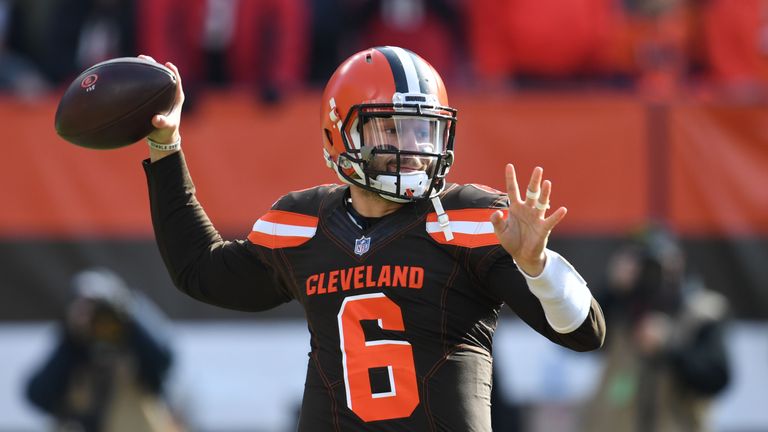 The Cleveland Browns have won more games in the 2018 season as they did in the three previous seasons combined.
For them to be out of contention for the number one overall draft pick is one thing, but to still have chance (albeit slim) of making the playoffs this late in the season is bordering on crazy. Their hope is to make it the new normal.
The Browns toppled the Carolina Panthers last weekend, and have a chance to continue their feel-good season when they head to Denver on Saturday night.
Outside of a loss to Houston two weeks ago, Cleveland have won three of their last four games. Their 35-20 drubbing of the Bengals in Week 12 was the team's first road win since 2015 (25 games), and they did it with a buoyant enthusiasm we haven't seen in years.
Their 28 first-half points were the most for the franchise in 27 years, while the win gave them their first back-to-back victories in the NFL since November 2014.
The last month has shown signs of what the future could hold for a franchise that has dealt with heartbreak and disappointment for decades...
It begins with Baker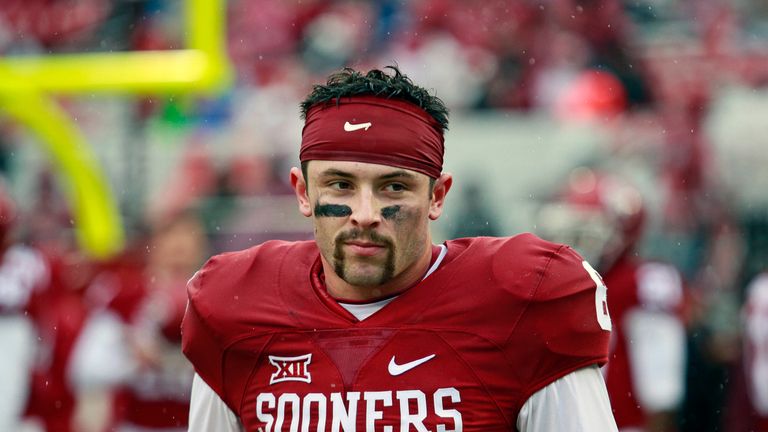 A lot of pressure comes with being the No 1 overall pick in the NFL Draft. Perhaps even more when you are not only joining a bad team, but one that has not tasted success in so long. The Browns have not had a winning season since 2007, made the playoffs since 2002, or won a playoff game since 1994.
Why should they have any hope?
Far from finding the spotlight overwhelming; Mayfield has so far approached it head on. And after the firing of former head coach Hue Jackson - who had provided the Cleveland faithful with just three wins in 40 games - he has thrived.
The former Oklahoma college star became the first rookie quarterback in NFL history to record a 140-plus passer rating in consecutive games, with his performance on against the Bengals following on from a "dangerous" three-touchdown, 85%-completion-rate outing against the Falcons in Week 10.
His four touchdowns against Cincinnati were the most ever by a Browns' rookie QB, and he is looking at a 19-10 touchdown-to-interception ratio in his 10 starts. We have seen rookie stars fade away before, but he has shown he is capable of outstanding things.
The talent is there. What about the coaching?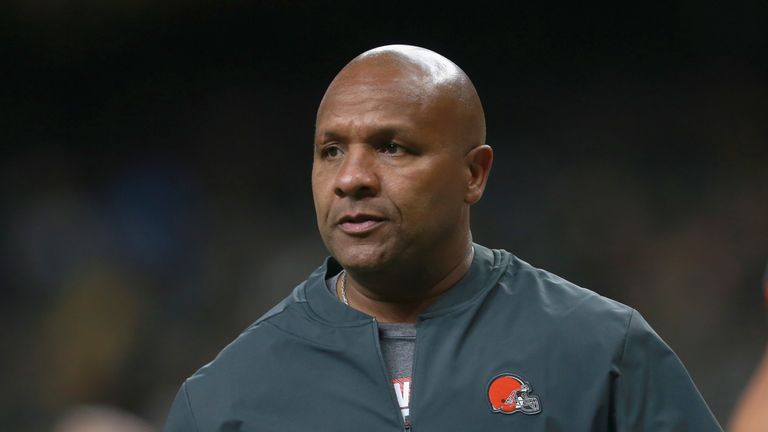 Mayfield. 2017 No 1 overall pick Myles Garrett. This year's fourth overall pick Denzel Ward. Three-time Pro Bowler Jarvis Landry. Supremely talented rookie runner Nick Chubb. Right now, the Browns have the talent to make some noise.
That can no longer be an excuse. Whoever takes over the reins as long-term has a lot to work with.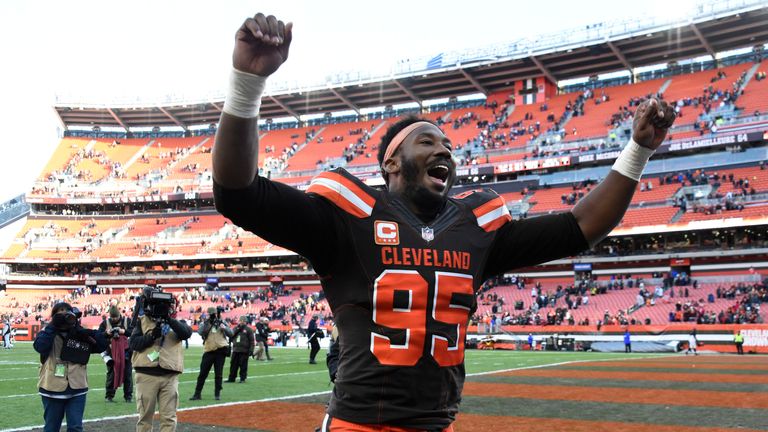 Interim head coach Gregg Williams took over for Jackson, and it appears whatever offensive coordinator Freddie Kitchens is doing - who replaced former OC Todd Haley - is working. Since Jackson's firing, Mayfield has a 121.8 passer rating, higher than the season-long rating of leader (and MVP candidate) Drew Brees (120.8).
Williams has a chance to stay, Kitchens looks like he has put together a tremendous offense to fit the players, but general manager John Dorsey will lead a full coaching search through the rest of the season and offseason.
Dorsey, who was in Green Bay when they drafted Aaron Rodgers and Kansas City for the selection of Patrick Mahomes, understands the importance of picking the right man to help grow and develop his star prize, and the early favourites for the job have shown that to be true.
The candidates are of the same breed as Doug Pederson, Sean McVay, Matt Nagy, and Frank Reich - young, innovative coaches regarded as 'QB gurus'. Mayfield's college coach at the University of Oklahoma, Lincoln Riley, has been a hot name, but said "not now" to NFL interest when asked last month.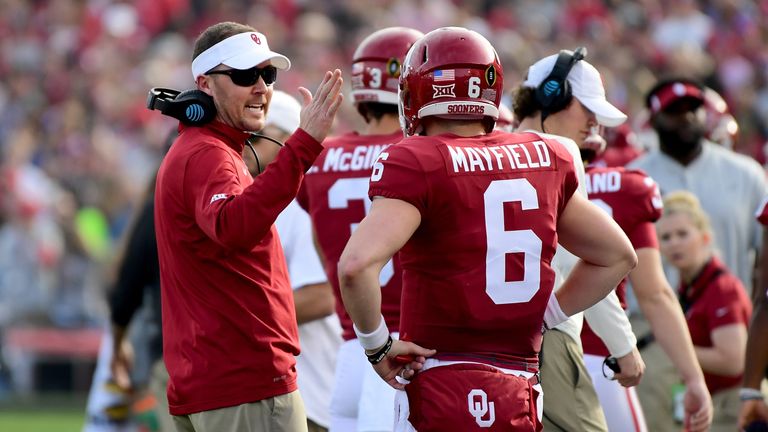 Former Vikings and current Rams offensive coordinators, John DeFilippo and Zac Taylor, have been linked to the role too. And, most recently, two-time Coach of the Year Bruce Arians expressed his interest in a return to the league - only if it was in Cleveland.
Ultimately, the new coach could come from anywhere, but the pressure will be on to bring success with this group of players.
What is next?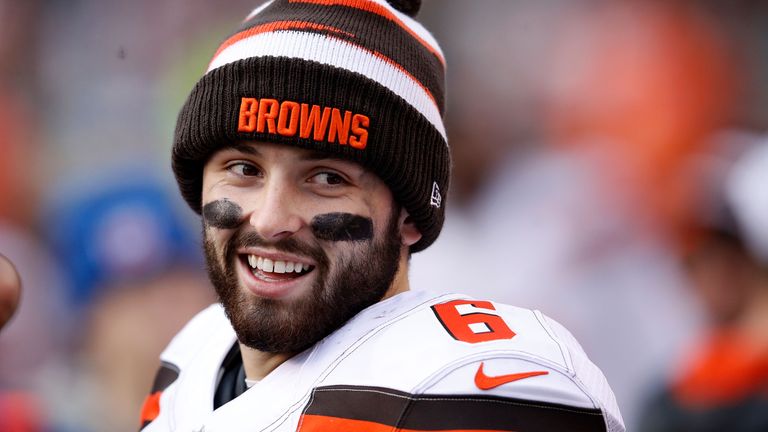 Short-term, I'm sure Cleveland fans would take further wins over better draft position at this point. After two years at the NFL basement, the further away they are away from that again, the better. And crazily enough, they are still in the playoff hunt (barely).
Baltimore, at 7-6, are the sixth seed in the AFC right now. Cleveland (5-7-1) need a two-game swing on the Ravens, Colts, Dolphins and Titans (all 7-6) as well as a win over the 6-7 Broncos to make it as a wild card, but there's a slim chance. Even more of a long shot is if the Steelers and Ravens lose out, while Cleveland pip them to the AFC North title. What's much more likely is we will continue to see glimpses of the future.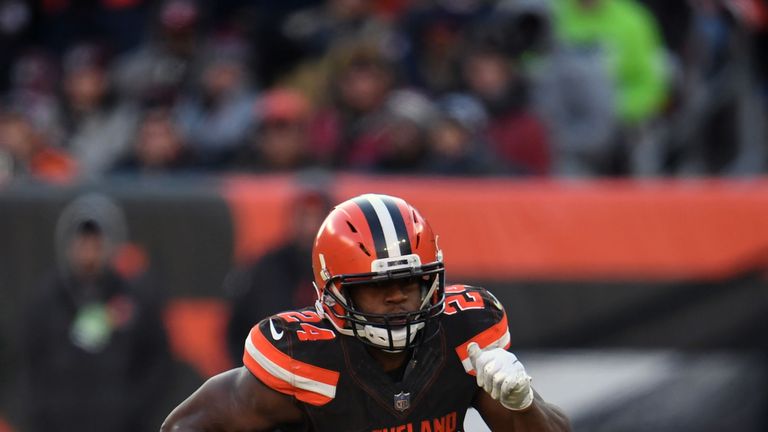 Coming up, there are road games in Denver, and Baltimore, and a matchup with Cincinnati at FirstEnergy Stadium. Making the postseason would be nothing short of a Christmas miracle in Cleveland.
However, with more performances like the last month, the Browns will at the very least show they're a force to reckoned with in the AFC for years to come.
Follow the 2018-19 NFL season with us on Sky Sports and through skysports.com/NFL also our app for mobile devices and iPad, or follow our Twitter account @SkySportsNFL.