Chiefs or Patriots? Pick YOUR AFC Playoff Picture with our rankings list
Last Updated: 20/12/18 2:03pm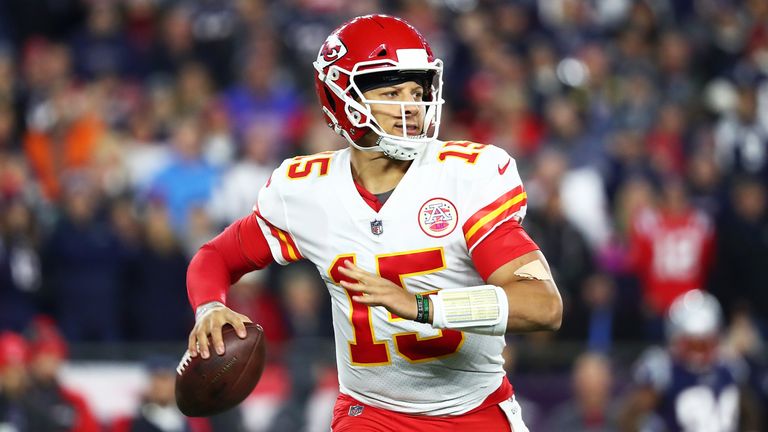 With the end of the NFL regular season approaching, it's over to YOU to pick your end-of-season playoff picture...
Rank your top six seeds in the NFC below, and then have a go at the NFC conference too.
The Kansas City Chiefs (11-3) are currently in pole position in the AFC, expertly led by second-year superstar quarterback Patrick Mahomes. But, defeat to their divisional rivals in the West, the Los Angeles Chargers (11-3) means the No 1 seed is very much up for grabs in the final few weeks of the season.
The Houston Texans (10-4), New England Patriots (9-5) and Pittsburgh Steelers (8-5-1) are the other division leaders going into the stretch, though behind the Steelers in the North are the Baltimore Ravens (8-6), who are ready to pounce.
The Ravens currently occupy the last Wild Card spot in the AFC ahead of the Indianapolis Colts and Tennessee Titans still in contention at 8-6, the Miami Dolphins at 7-7, and even the Cleveland Browns still in the mix at 6-7-1.
Who do you have as your AFC No 1 seed, division winners, and what about the two remaining Wild Card spots? Have your say on the 2018 NFL playoff picture...