Is it time to write off the New England Patriots in the playoffs?
Watch Los Angeles Chargers @ New England Patriots, live on Sky Sports USA (channel 407), Sunday from 5.30pm
By Thomas Brooks
Last Updated: 13/01/19 5:53pm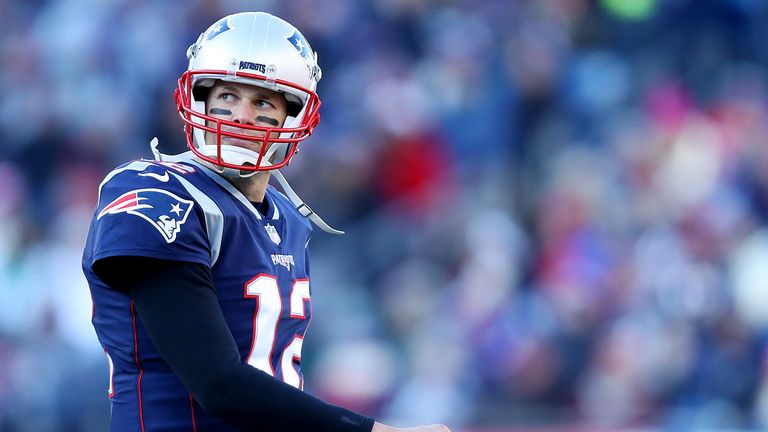 The New England Patriots and a first-round bye in the playoffs go hand in hand.
The Patriots have entered the postseason at this stage - the divisional round - in each of the last nine seasons, going on to the AFC Championship game in seven of those. But, this year, Tom Brady and co have been far from their blinding best, finishing the regular season with an 11-5 record - their worst since 2009.
However, the old saying goes that you should never write off the Patriots, particularly in the playoffs. Or can you?
On Sunday, they go up against a battling Los Angeles Chargers side that have been repeatedly tested in 2018 and have thus far proven themselves up for the challenge.
The Chargers finished the regular season with an impressive 12-4 record and only missed out on the No 1 seed in the AFC thanks to the Kansas City Chiefs - who they beat in Week 15 - having a better division record (5-1) than them (4-2).
Star running back Melvin Gordon looks like he's ready to go for the Chargers on Sunday, despite injuring himself in their Wild Card win over the Baltimore Ravens. And alongside the threat of Gordon, Philip Rivers is having one of the best seasons of his 15-year career.
The 37-year-old quarterback has 4,308 passing yards, 32 touchdowns and a career-best 105.5 QB rating. Rivers' main target in the passing game has been Keenan Allen, who has tallied six TDs on his way to a second-straight season with over 1,000 receiving yards.
The Patriots, meanwhile, didn't have a single receiver go for over 1,000 yards in a season for the first time since 2010. Even the G.O.A.T. Brady showed signs of weakness throughout the year, with his passing accuracy poor and mobility worse than ever.
The Patriots have also been uncharacteristically poor with their special teams play. In fact, despite their struggles at times in 2018, the only reason it is not them holding the No 1 seed in the AFC is due to a certain 'Miracle in Miami'.
As well as missing last-ditch special teams tackles at the goal line, Rob Gronkowski also statistically had the worst season of his career (with at least 10 games played). The 29-year-old tight end had only 47 receptions, 682 receiving yards and three touchdowns.
Julian Edelman had the most receiving yards for the Patriots this season with 850, while Josh Gordon came and went with 40 receptions for 720 yards and three TDs (in 11 games) before the receiver was suspended indefinitely by the NFL for another violation of their drug policy.
As for Brady, even before this season, critics were sharpening their knives. "He's too old", was an understandable rhetoric regarding the 41-year-old future Hall of Famer.
Yet, as recently as Super Bowl LI in Houston two years ago, Brady staged the greatest Super Bowl comeback of all time when the Patriots came from 28-3 down to defeat the Atlanta Falcons 34-28. And, in 2017, Brady won the league MVP award and again led the Patriots to the Super Bowl - this time suffering a 41-33 defeat to the Philadelphia Eagles.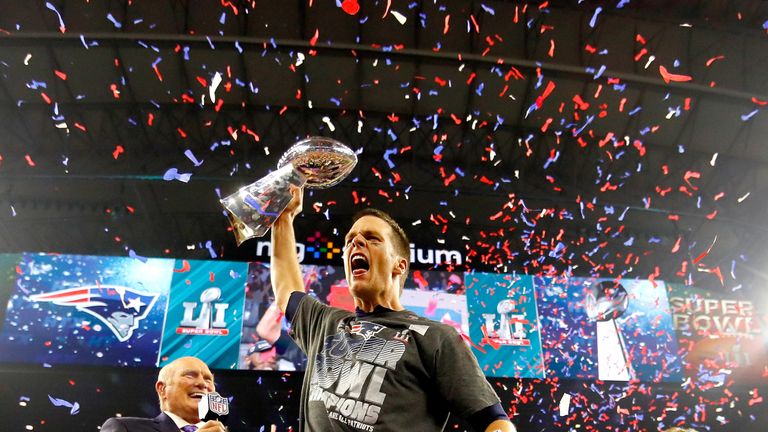 Although Brady has had some setbacks this season, he's far from being an issue for the Patriots. He's still one of the better quarterbacks in the NFL, returning 4,355 yards passing, 29 touchdowns and 11 interceptions in 2018.
Such numbers rank him in the top 10 in the league for passing yards (7th) and passing touchdowns (10th). Also, his touchdown-to-interception ratio of 2.63:1 during the regular season was also better than that of Indianapolis Colts QB Andrew Luck (2.6).
That said, and despite Brady himself stating that he wants to continue playing well into his 40s, it's more likely that Brady's body will give up on him before his mind does. And with the overall quality among the Patriots squad arguably at its lowest for a long time, could this be last shot at winning a record sixth Super Bowl?
It won't be an easy road if he were to be successful. If you thought that the Chargers offense was scary, then their defense is on another level. Safeties Derwin James and Adrian Phillips were both named as first-team All-Pros, while five other players made the Pro Bowl roster - Rivers, Gordon, Allen, Mike Pouncey and Melvin Ingram.
James is in contention for Defensive Rookie of the Year honours. Almost impossible for teams to pick up, James is the size of a linebacker, who can blitz or drop into coverage with ease. The 22-year-old - selected 17th overall in the 2018 Draft - finished the regular season with 105 tackles, three interceptions and 3.5 sacks.
The Chargers also own the best road record in the NFL (8-1, including the playoffs). They have won every one of their games outside of Los Angeles, with their only 'away' defeat coming in their own backyard against the L.A. Rams, while they even won a 'home' game in London at Wembley.
As a result, a trip to Foxborough to face New England is not quite the daunting prospect it would perhaps be for other teams.
Having said that, the Patriots went unbeaten at home throughout the regular season (8-0) and Gillette Stadium tends to become an even greater fortress come January. The Patriots have won eight-straight postseason home games and 19 total since 2001.
They have the experience and know-how on their side, while for the Chargers, this is their first playoff appearance since 2013.
Never write off the Patriots in the playoffs they say. Will that prove to be the case again on Sunday?
Follow the 2018-19 NFL playoffs with us on Sky Sports and through skysports.com/NFL also our app for mobile devices and iPad, or follow our Twitter account @SkySportsNFL.