Sarah Thomas makes NFL history as first woman to officiate in playoffs
By Shona Duthie
Last Updated: 13/01/19 9:55pm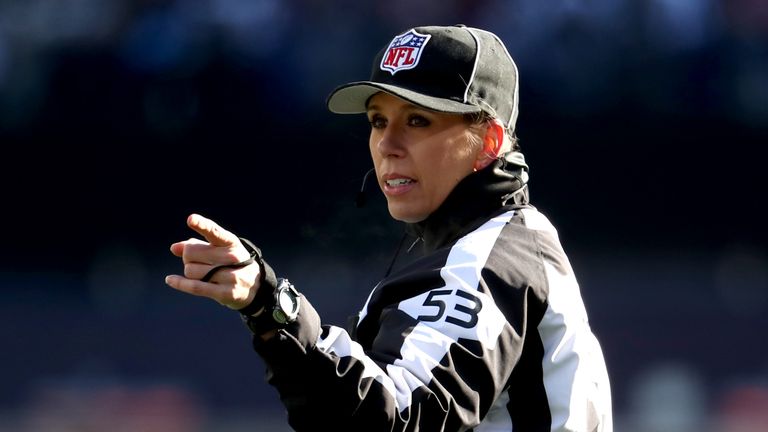 Sarah Thomas has made NFL history as the first woman to officiate in the postseason.
Thomas worked as a down judge on Ron Torbert's referee crew who oversaw the New England Patriots 41-28 win over the Los Angeles Chargers in Foxborough.
She reached this milestone having become the NFL's first full-time female official when she was appointed in 2015.
Thomas is now in her fourth season in the role.
Upon becoming an NFL referee, Thomas told CBS "you never expect it but when it comes, you definitely answer the call but I was just about speechless".
Last year, she was named as an alternate for the match-up between the Atlanta Falcons and the Los Angeles' Rams wild-card playoff game.
Thomas had previously officiated at NFL camps and practices.
Follow the 2018-19 NFL season with us on Sky Sports and through skysports.com/NFL also our app for mobile devices and iPad, or follow our Twitter account @SkySportsNFL.