Christian Wade remains positive about realising his NFL dream, as he takes a well-earned break to soak up the atmosphere ahead of Super Bowl LIII.
Five-time winners and last season's runners-up the New England Patriots take on the Los Angeles Rams in Atlanta on Sunday evening, live on Sky Sports.
Wade, who quit London Wasps and rugby in October 2018, has been spending time in Florida at the IMG Sports Academy to learn more about the sport, with the ultimate goal of making it as an NFL player.
"Florida has been really good actually," said Wade. "The first week or so was definitely a shock to my system.
"I wasn't used to training at that intensity for that many days in a row. It's literally just go, go, go all the time.
"What I've learned about this game so far in terms of looking after your body is that you need to know how to recover because you don't have a lot of time to rest."
Wade admitted back in December that his NFL ambitions represented a huge challenge, but the former Wasps man said a trip to the Super Bowl makes all the work worth his while.
"This is all part of it," he said. "You've got the grind, the hard work you have to put into it and this is the stuff that comes along with it as well.
"I've just been doing an array of different things, looking at punt receiver, special teams, looking at running back and from the slot receiver position as well."
Wade said he will be keeping an eye on goings on across the pond this weekend as the Six Nations kicks off.
Wade won a solitary England cap in 2013 against Argentina and said England's opener against Ireland in Dublin was a huge game for both sides.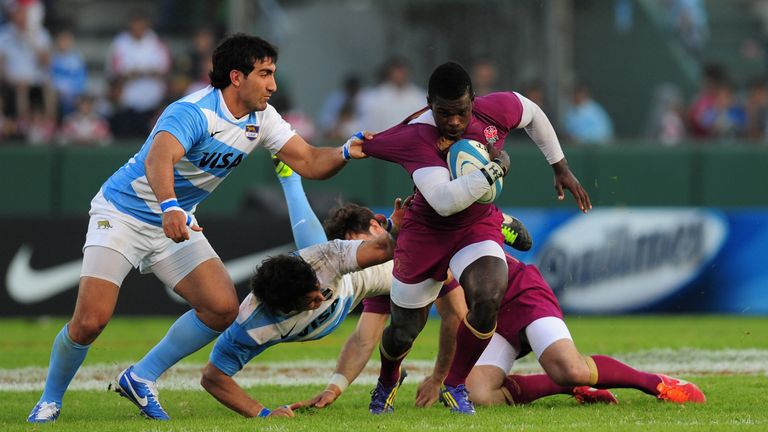 The former winger said he'd do his best to see how his friends and former teammates get on.
"It's a massive game," said Wade. "The Irish have definitely been a force to be reckoned with last season and over the summer as well, so it's going to be a huge game and definitely going to set the tone.
"I'll try to keep across it, but my schedule is pretty jam-packed at the moment.
"I don't have a lot of time to myself outside of football, so I'll definitely be keeping a keen eye on it to see how some of my friends are doing and hopefully they can do well this year."