Greg Olsen planning on Carolina Panthers return if able to rehab foot injury
Last Updated: 06/02/19 8:08am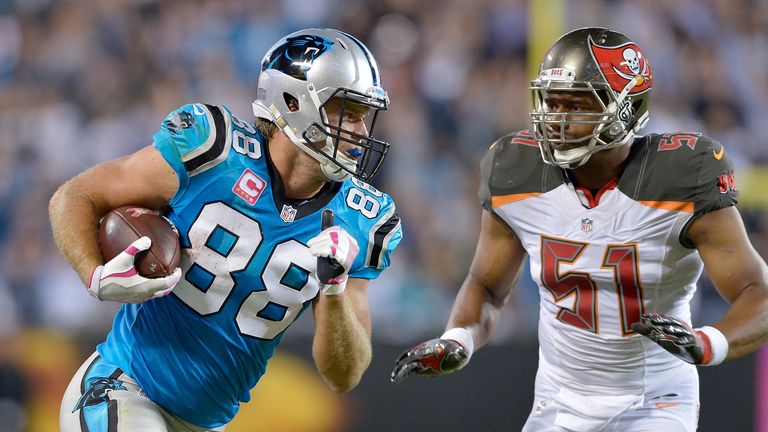 Carolina Panthers tight end Greg Olsen is planning to return next season after a second successive year wrecked by foot injuries.
The 33-year-old suffered a premature end to his 2018 season in early December, missing the last four games with a ruptured plantar fascia that required surgery.
Olsen also missed nine games in 2017 and, while he was inactive, toyed with moving into the broadcasting booth.
But Olsen said: "My plan right now, I'm in every day doing my foot rehab, trying to get this thing finally back to where I was used to.
"It seems like it's been a long time since it was. That's what I'm preparing for and that all starts with getting my foot right."
Olsen, who started his career with the Chicago Bears, had not missed a single game in the five seasons before 2017 and reached the Pro Bowl three successive years from 2014.
The Panthers are also waiting on the availability of quarterback Cam Newton for training camp after he had shoulder surgery at the end of the season.