Philadelphia Eagles quarterback Nick Foles to void $20m option but could be franchise tagged
Last Updated: 06/02/19 8:26am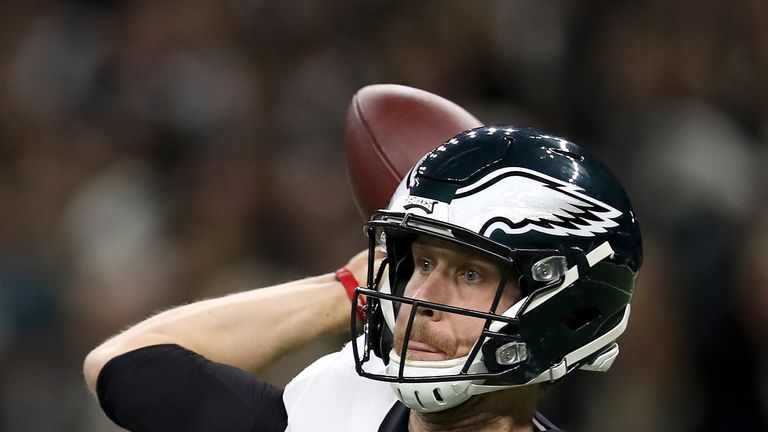 Quarterback Nick Foles has decided to void his $20m option for the 2019 season, according to NFL Network Insider Ian Rapoport.
Foles will have to pay the team $2m to void his contract and become a free agent, although that does not necessarily end the saga over his future.
The Eagles could still make a move to franchise tag Foles, who led the team to Super Bowl LII glory in early 2018 and also guided them to the playoffs this season after Carson Wentz went down with injury.
The franchise tag would most likely see Foles earn more than $25m in 2019 but it would give the Eagles the chance to trade him for an asset.
ESPN's Adam Schefter reported the Eagles are looking for a third-round pick for the 30-year-old.
Should they be unable to find a trade partner, they would have to either release Foles or pay him the inflated franchise tag salary to act as Wentz's back-up.
Wentz has missed the end of the last two seasons, suffering a serious knee injury in late 2017 and then sitting with a back injury in 2018.