Melvin Gordon: Denver Broncos running back charged with DUI, speeding
By Reuters
Last Updated: 14/10/20 11:00pm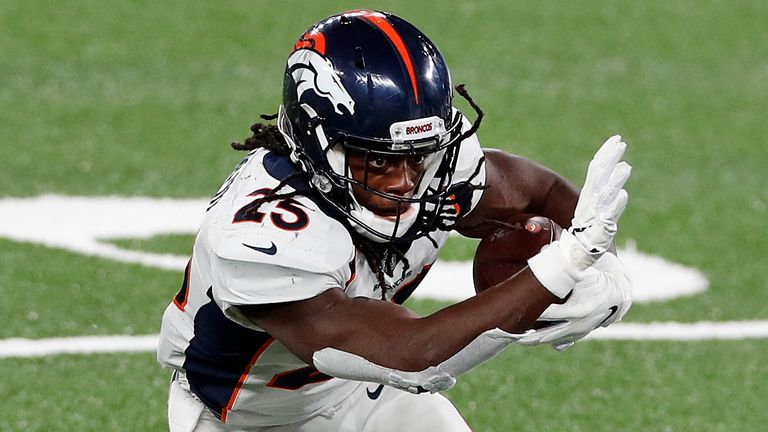 Denver Broncos running back Melvin Gordon was charged late Tuesday night with driving under the influence and speeding.
He allegedly was driving between 25 and 39 miles per hour over the speed limit in downtown Denver.
Gordon is scheduled for a November 13 court date, per court records.
"We are aware of the situation involving Melvin Gordon," the Broncos said in a statement. "Our organization has been in communication with him and is in the process of gathering more details."
The team had an unexpected bye after its initially scheduled game against New England was postponed until this Sunday following a positive COVID-19 test by a Patriots player.
Gordon, 27, could be in line for league discipline following Tuesday's incident.
Signed to a two-year, $16m deal this offseason, Gordon leads the Broncos in carries (65), yards rushing (281) and rushing touchdowns (three).
The two-time Pro Bowl selection also has 11 catches for 45 yards and a score.
Gordon has rushed for 4,521 yards and 39 touchdowns and added 235 catches for 1,918 yards with 12 scores in 71 career games with the San Diego/Los Angeles Chargers (2015-19) and Broncos.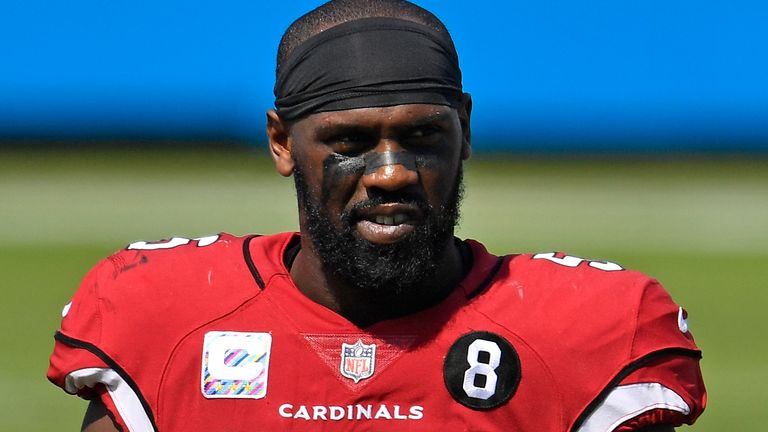 Arizona Cardinals pass rusher Chandler Jones will miss the remainder of the season due to a right biceps injury.
Jones sustained the injury during the second quarter of the Cardinals' 30-10 win over the New York Jets on Sunday and was hopeful it would not require surgery.
However, Cardinals head coach Kliff Kingsbury revealed on Wednesday that Jones is set to undergo an operation and he is expected to be sidelined for three to four months.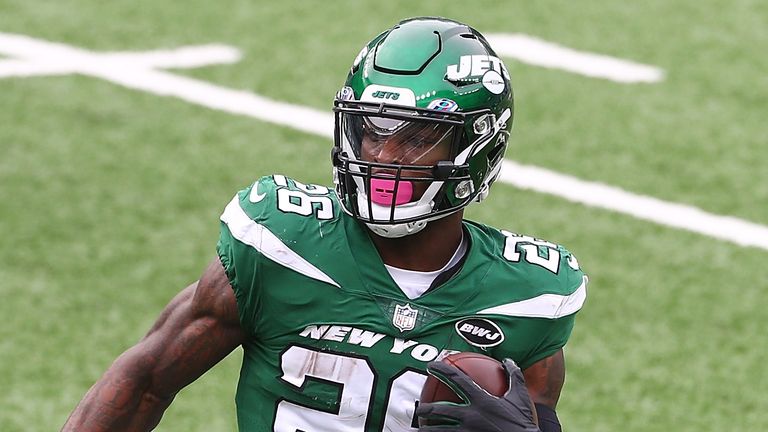 The New York Jets released disgruntled running back Le'Veon Bell on Tuesday night.
The three-time Pro Bowl selection signed a four-year, $52.5m deal as a free agent with the Jets in March of 2019. But there were issues from the start as rumours emerged that coach Adam Gase wasn't thrilled about the move. The signing was orchestrated by then-general manager Mike Maccagnan, who was dismissed two months later.
"After having conversations with Le'Veon and his agent and exploring potential trade options over the past couple of days, we have made the decision to release Le'Veon," Jets general manager Joe Douglas said in a news release.
Shortly after the announcement of his release, Bell tweeted a photo of himself and said, "got a lot to prove. I'm ready to go."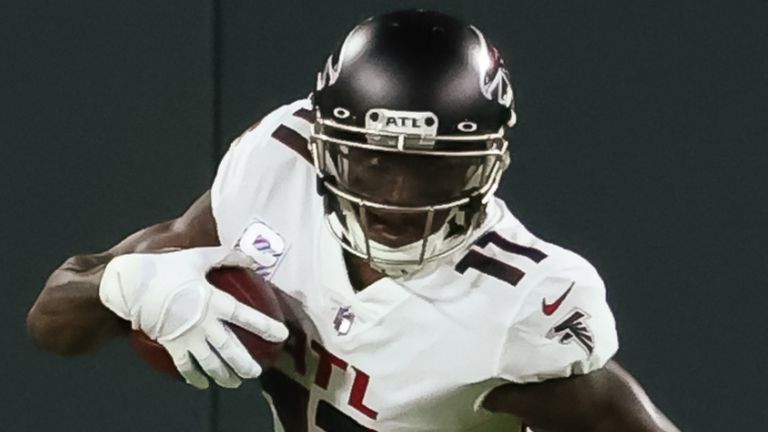 The Atlanta Falcons should consider putting All-Pro wide receiver Julio Jones on the trade block, former NFL quarterback Chris Simms said on Pro Football Talk.
"I understand it," Simms said of Atlanta's move to fire head coach Dan Quinn and general manager Thomas Dimitroff. "I've got to think he [Quinn] lost the ear of the team a little bit, and the team was too top heavy.
"If I'm Atlanta, with the way their team looks, I'm putting Julio Jones on the trade block.
"It's a lot of money, and they might have to pay part of that salary, but they might have to start looking to do what the Miami Dolphins did, trade away and get assets to rebuild the team. I'll be interested to see if they take that route."
Week Six gets underway on Sky Sports NFL with a triple header on Sunday, starting with an AFC North rivalry with the Cleveland Browns against the Pittsburgh Steelers - build up begins at 5pm, with kick-off at 6pm.