NFL fines Green Bay Packers, Aaron Rodgers and Allen Lazard for violations of Covid-19 protocols
Aaron Rodgers has come under scrutiny over his vaccination status, telling reporters in August that he had been 'immunised'; Rodgers said on Tuesday: "I shared an opinion that is polarising, I get it, and I misled some people about my status which I take full responsibility of"
Last Updated: 10/11/21 11:06am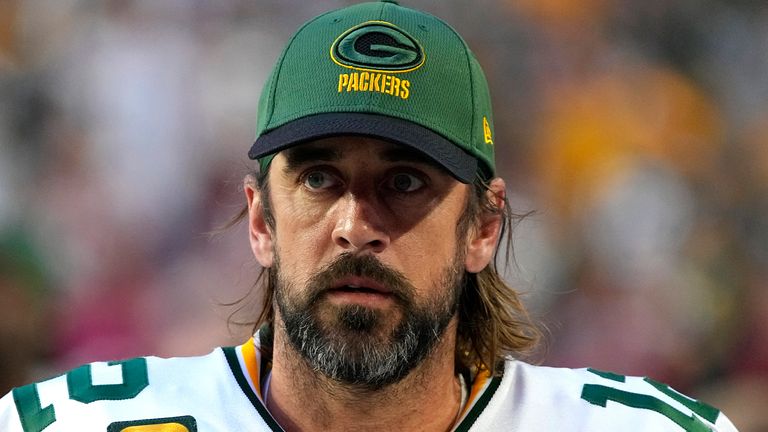 The NFL has fined the Green Bay Packers $300,000 and quarterback Aaron Rodgers $14,560 for violation of Covid-19 protocols.
Wide receiver Allen Lazard has also been fined $14,560, with the league warning that any future indiscretions from the Packers organisation could lead to them forfeiting draft picks.
In a statement released via ESPN's Rob Demovsky, Packers president Mark Murphy accepted the punishments.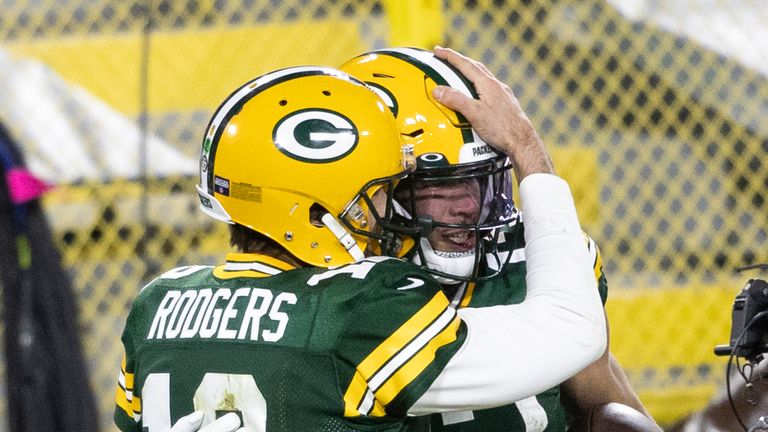 "We respect the League's findings and we recognise the importance of adherence to the COVID protocols to keep our team and organization safe and healthy.
"We will continue to educate the team regarding the importance of the protocols and remain committed to operating within the protocols."
Rodgers was forced to miss the Packers' 13-7 defeat to the Kansas City Chiefs last weekend after testing positive for Covid-19, initially defending his decision not to get vaccinated.
Lazard, meanwhile, who is also unvaccinated, was placed on the Covid-19 list as a close contact last month before returning to the team days later.
Rodgers admits to 'misleading' Covid vaccination status
Rodgers, appearing on The Pat McAfee Show on Tuesday, admitted that he had misled people about his vaccination status, having previously insisted that he had not lied in saying he had been 'immunised' against the virus.
Rodgers had come under scrutiny for his statement in response to being asked if he had been vaccinated back in August, as well as his decision not to wear a mask while interacting with reporters, a league violation.
"I shared an opinion that is polarising, I get it, and I misled some people about my status which I take full responsibility of," said Rodgers.
"I have to stay true to who I am. I stand behind the things that I said and I have a ton of empathy for people who have been going through the worst part of this pandemic, which has affected all of us in different ways."
He added on the negative reaction to his initial comments: "The other stuff is so out of my control, and there's going to be people that don't like you and hate you for things you said or might not even understand what you said or know what you said - it might just be a headline - and that's fine.
"I believe that people are entitled to their opinion and even it's a thing that's unfavorable of me. But I'm going to continue to try and be the best version of me moving forward and I'm excited about getting back on the field as soon as possible."
As an unvaccinated player, Rodgers has been required to quarantine for 10 days from the date of his positive test. The earliest he can return to the Packers team facility is Saturday, the day before they host the Seattle Seahawks.
Rodgers said he expects to play this week but noted there is a "small possibility" he's not cleared through protocol.