American Football Expert & Columnist
Pick Six Week 14: Carson Wentz injury cruel blow for Eagles
Last Updated: 12/12/17 5:15pm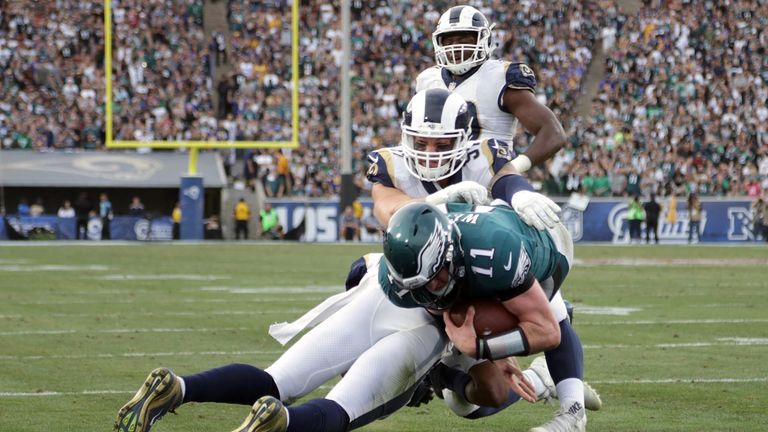 Sunday night proved to be a wild one in the race to Super Bowl 52.
Some teams delivered statement wins while another lost its leader and a genuine NFL Most Valuable Player candidate at the quarterback position.
That means there are no shortage of storylines to tackle as we put Week 14 in the history books and cast our attention to the final three rounds of regular season games...
Eagles win (and lose)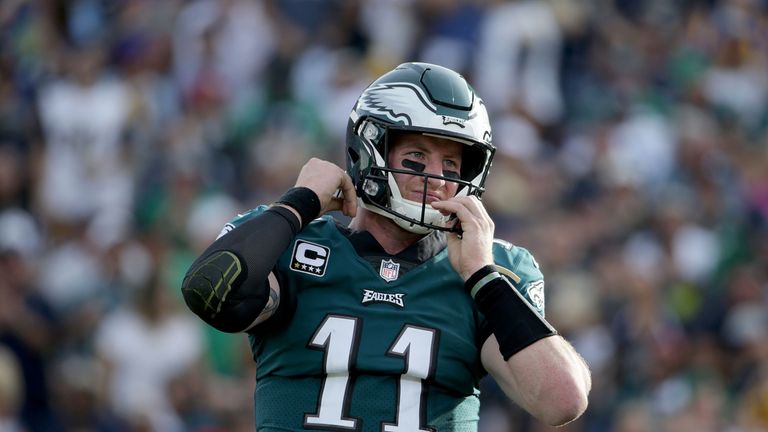 The Philadelphia Eagles delivered a huge 43-35 win over the Los Angeles Rams to reclaim the No 1 seed in the NFC. But the victory came at a cost with the loss of quarterback Carson Wentz to a season-ending knee injury.
Wentz, who threw four touchdown strikes against the Rams in yet another stellar display, has played with some degree of reckless abandon at times this year. And Philadelphia's worst fears came home to roost when he was hit while diving into the endzone on one play, suffering a torn ACL.
Now, the 11-2 Eagles must turn to Nick Foles who, as backups go, is a decent option and one who has plenty of starting experience in the NFL (20-16 as a starter). We are now about to find out if the Eagles are a complete team capable of withstanding the loss of their starting QB. I hope, for their sake, that they are because it would be a damn shame to see their season wasted by this key injury.
Panthers run all over Vikings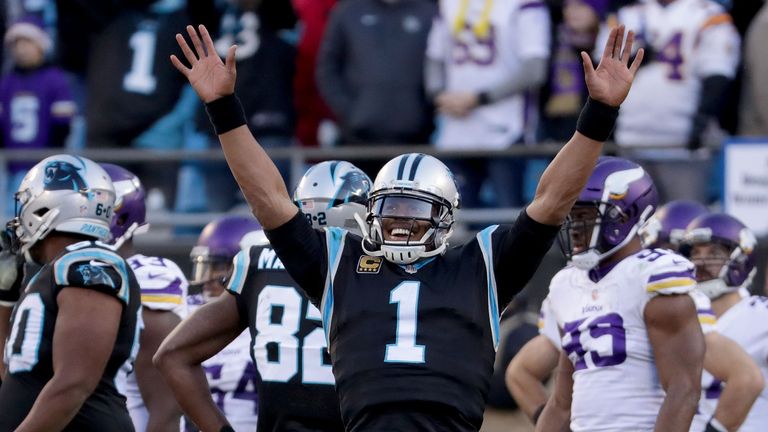 Sparked by two long runs featuring Jonathan Stewart and Cam Newton, the Carolina Panthers made me sit up and take notice on Sunday as they rushed for 216 yards in a 31-24 win over the Minnesota Vikings.
If they banned running at the quarterback position, Newton would be a lower-third passer and a mere bit-part player in the NFL. But that, of course, is never going to happen and that means Cam is a genuine superstar.
The point I am trying to make is that Newton should not be looked at as a mere quarterback. His numbers in the passing game - 137 yards, one touchdown and a rating of 64.9 on Sunday - are rarely mind-blowing. But he is an athletic offensive weapon who is part quarterback and part giant-sized running back.
Steelers take to the air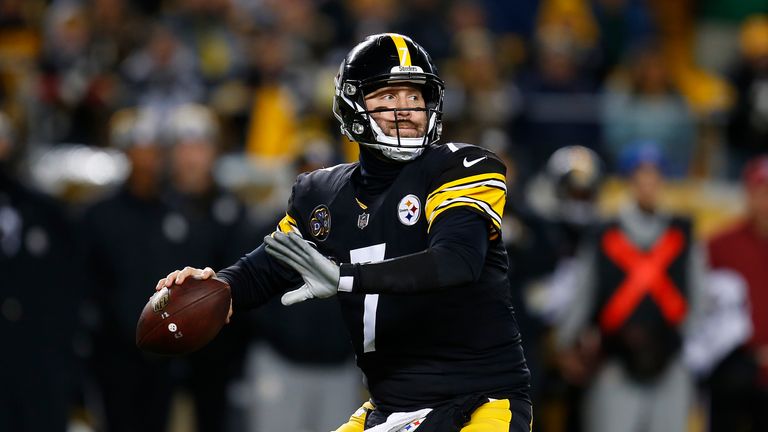 The Pittsburgh Steelers have leaned heavily on their rushing attack in recent years with Le'Veon Bell, even though they have elite passing talent in quarterback Ben Roethlisberger and wide receiver Antonio Brown.
That pair stepped up in a massive way during Sunday's 39-38 win over the Baltimore Ravens. With Bell banged up, Big Ben threw the ball 66 times and racked up 506 passing yards. Brown, once again, proved to be uncoverable as he caught 11 passes for 213 yards.
Part of me is worried that the Steelers are having to dig very deep to win recent games but I also admire the fact that this 11-2 team never knows when it is beaten and finds a way to get the job done. They remain the top seed in the AFC heading into this weekend's huge clash with the New England Patriots.
Sleeping giants may wake up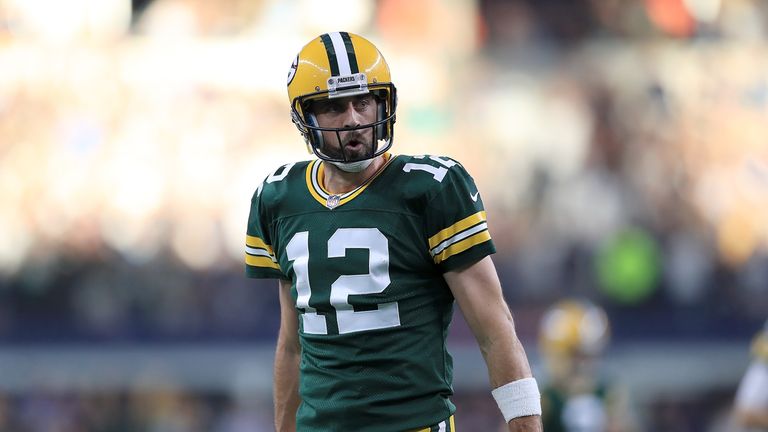 The Dallas Cowboys and Green Bay Packers stayed alive in the NFC playoff race on Sunday and will soon be getting even stronger.
The Cowboys, who were 30-10 winners over the New York Giants, just need to survive one more week before star running back Ezekiel Elliott returns on Christmas Eve. And the Packers, who have been clinging on for dear life with Brett Hundley under centre, could be about to get a real boost with the return of Aaron Rodgers.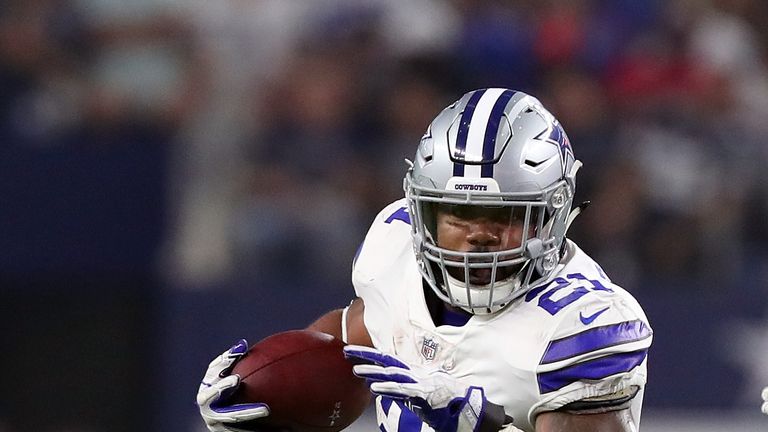 The Cowboys and the Packers have left themselves a lot to do, but they might be getting healthy at the absolute perfect time and cannot be written off.
Seahawks lose their cool
Let me start this story by paying tribute to the Jacksonville Jaguars, who recorded one of their biggest victories in years with a 30-24 win over the Seattle Seahawks. The vaunted defence looks Super Bowl calibre, the running game is stout and Blake Bortles is growing in confidence at quarterback.
The Jags are now in sole possession of first place in their division but for the big talking point of the night, I want to fast forward to the kneel-downs to run out the clock. These are deliberate moves to take time off the clock and the Seahawks knew they were done at that point.
That didn't stop Michael Bennett turning into a cheap-shot artist to dive at the legs of Jacksonville centre Brandon Linder. It was a low blow - literally and figuratively - from a man who is developing a reputation as a very sore loser. The chaos that followed involved fellow Seattle defensive linemen Sheldon Richardson and Quinton Jefferson being ejected from the game, the latter of whom tried to climb into the stands to fight a fan who had thrown beer over him.
These were ugly scenes sparked by a dangerous and ill-advised move from Bennett and fines and suspensions should come from the NFL office. The end of that game in Jacksonville did not paint the Seahawks, nor Bennett in particular, in a very good light at all.
Snow game!
In an obscure quirk that only seems to apply to the NFL, games are rarely called off and that meant the Buffalo Bills and Indianapolis Colts played in a blizzard and eight inches of snow on Sunday.
Buffalo eventually escaped with a win that keeps their playoff dream alive, but I have to pay credit to Adam Vinatieri for nailing a kick that will go down as one of the greatest in his Hall of Fame career. The 43-yard extra point off the snow started out about six yards wide of the posts but hooked in to take the game into overtime. It was one heck of a kick in ridiculous circumstances.
It was fun to watch the players from both teams slipping and sliding in the snow and they deserve credit for serving up something that was at least semi-watchable.
Stay across the 2017-18 NFL season with us on Sky Sports and through our website skysports.com/NFL also our app for mobile devices and iPad, or follow our Twitter account @SkySportsNFL