India vote on Olympic boycott
The Indian Olympic Association will vote next month on whether to boycott the London Olympics.
By Lia Hervey
Last Updated: 25/11/11 5:51pm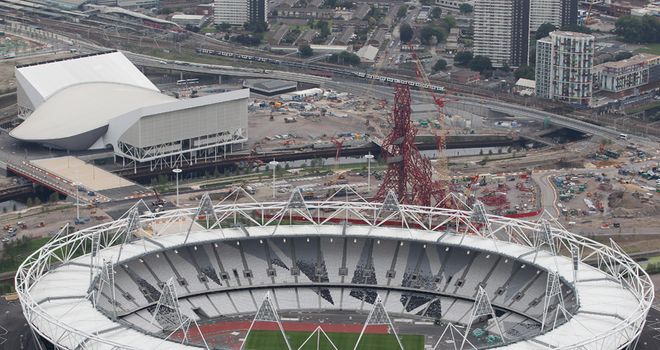 The Indian Olympic Association has announced that they will be holding a vote next month on whether or not to boycott the London Olympic Games.
Former and current Indian athletes have asked the Indian Olympic Association to take the action on December 5, because they object to Dow Chemicals' £7m sponsorship of the wrap around the Olympic Stadium.
The wrap - which will hide supporting beams around the exterior of the stadium - needed a sponsor to cover its costs.
Dow Chemical owns Union Carbide, the company responsible for the Bhopal gas leak in 1984, one of the world's biggest ever environmental disasters which killed thousands.
The Indian government is still pursuing Dow for £1.1bn of compensation for the victims of the disasters. Union Carbide paid £300m in compensation following the disaster and Dow claims that the matter is now settled.
They claim they never owned or operated the facility in Bhopal and only acquired shares of Union Carbide more than 16 years after the tragedy.
Barry Gardiner, MP said: "Locog cannot continue to ignore the risk that Dow poses to the Games. I urge Lord Coe to think of the athletes.
"They need to focus on preparing to give the performance of their lives.
"It is not fair to distract them or have them embroiled in a political dispute. Locog made a mistake in partnering with Dow.
"They must now accept that, end the relationship and lift this cloud from London 2012. They now have a deadline of ten days to do so."
Mr Gardiner has brought together Bhopal victims groups, 25 cross-party MPs and 22 Olympians to sign his letter to Locog.
The vote follows a letter from a senior Indian politician urging the country's government to boycott the Games over the issue.
"The funds intended for sponsoring the Olympics would be far better spent in alleviating the misery suffered by the people of Bhopal," chief minister of Madhya Pradesh, the capital of which is Bhopal, Shivraj Singh Chouhan, said.
Shadow Olympics Minister Tessa Jowell is visiting India next week and will try and meet the Indian Olympic Association and the Indian Sports Minister.
"This is a very significant step to take for the Indian Olympic Association on behalf of their athletes," she said.
"It is a reminder to the world, nearly 27 years after the disaster in Bhopal, of the continuing outrage in India at the apparent indifference towards the suffering Union Carbide has caused."