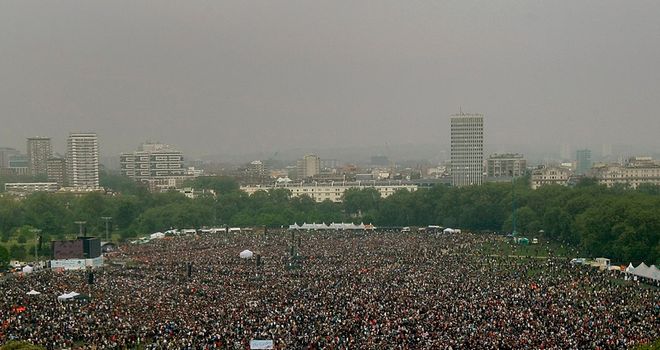 Open to the public since 1637 and the largest of London's Royal Parks, Hyde Park is no stranger to major events.
It was the main location for the worldwide series of Live 8 concerts in 2005 which drew tens of thousands of music fans.
According to press reports at the time, a Rolling Stones' concert in 1969 attracted over 250,000 people.
London 2012 will be hoping for a big turnout for the Triathlon and 10K swim but nothing on quite that scale.
As well as the 3,000 fans in temporary seats, many more will be able to watch around the park as the triathletes swim, cycle and run.
Hyde Park is expected to be home to the music, theatre, film and cultural events that will take place throughout the summer of 2012.
The home of Speaker's Corner also plans to host the 2012 Iron Man competition.
Test events: Triathlon - August 6-7, 2011; Open Water Swimming - August 13, 2011