Leigh Centurions have secured the services of 2011 Man of Steel Rangi Chase.
Head of rugby Derek Beaumont revealed on Tuesday the Kingstone Press Championship club had secured changes to the salary cap which has allowed them to pull off this major coup.
The ambitious Centurions have already recruited Salford forwards Harrison Hansen, Cory Paterson and Reni Maitua for 2016.
Chase has been a free agent having had his contract terminated by the Red Devils last month.
Chase told Sky Sports News HQ: "They are a good club and on the way up. We played them last year. It's all about falling in love with the game again. The last few years have been hard for me in rugby.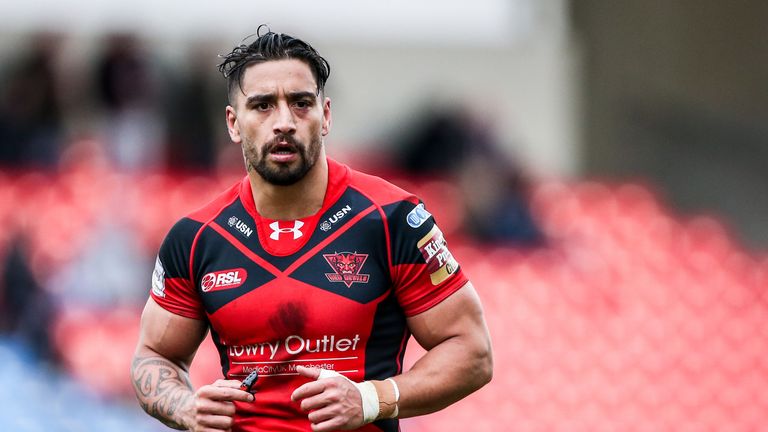 I like the brand of rugby Leigh play and I think I'll fit right in and I'm looking forward to it.
Rangi Chase
"I'm here to enjoy myself and get the boys up to where they should be and playing Super League.
"I had options to play in other places, like rugby union. But the club fits me and I haven't really been enjoying my rugby. I like the brand of rugby they play and I think I'll fit right in and I'm looking forward to it."
On overcoming a few hurdles to acquire the New Zealand-born star, Leigh's head coach Paul Rowley stated: "It's all been quite straight forward actually and Rangi has brought into it.
"His enthusiasm has been there for all to see since day one. I'm looking forward to getting to work with Rangi and the rest of the boys."