Toronto Wolfpack: Canadian club given lifeline after Super League meeting
Head of the Wolfpack's new ownership group will be able to make the club's case for a place in Super League next year at a meeting in October
Last Updated: 25/09/20 6:31pm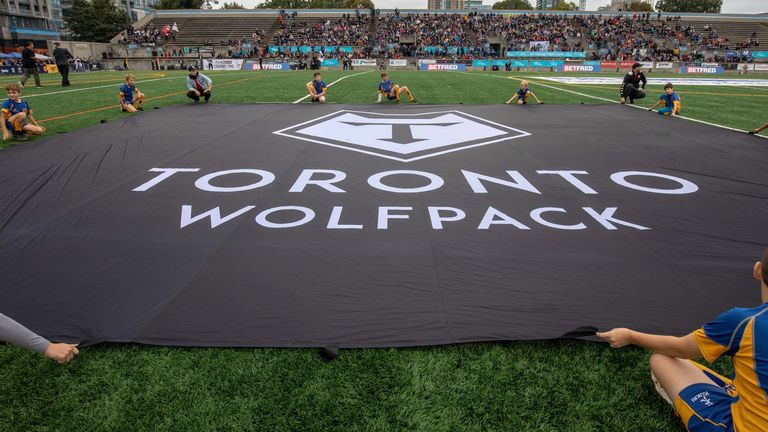 The decision on Toronto Wolfpack's Super League future has been deferred to next month following a meeting on Friday.
The Super League board, which includes chief executives and chairmen of the other clubs, met virtually and were expected to decide the fate of the Canadian side after they withdrew from the rest of the 2020 season.
But instead, the decision was taken to allow the head of the new ownership group, Carlo LiVolsi, the opportunity to present more details around the Wolfpack's bid to be allowed to remain in Super League for 2021.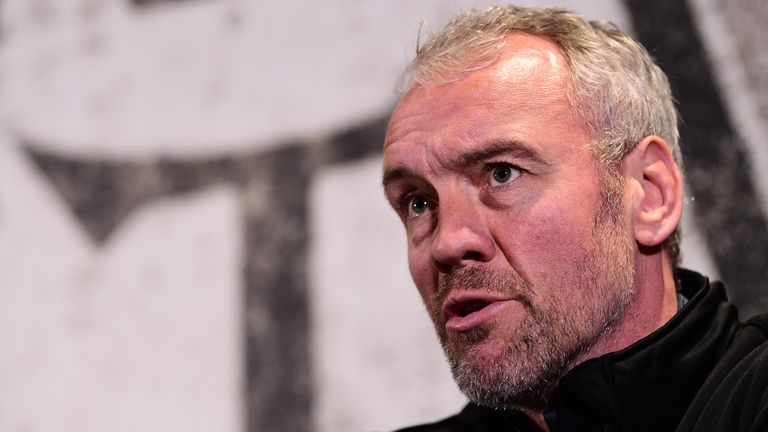 Everything has been really rushed, stressed and pressured up to this point, so the fact we can go at this with a bit more measure is good news.
Brian McDermott
"It's really positive news," Toronto head coach Brian McDermott told Sky Sports News. "There was a fear there would be a final decision made to the negative.
"We're able to do that with a little bit more measure and not as rushed. Bearing in mind David Argyle pulled out and stepped away from the club overnight, we've had to secure a new owner, come up with a strategic plan that would convince people to let us back into Super League - and that's been over a really short period of time.
"Everything has been really rushed, stressed and pressured up to this point, so the fact we can go at this with a bit more measure is good news."
While the Wolfpack are preparing their case, the Super League board will be reassessing the original analysis carried out by the RFL over the viability of the sport in Canada and North America.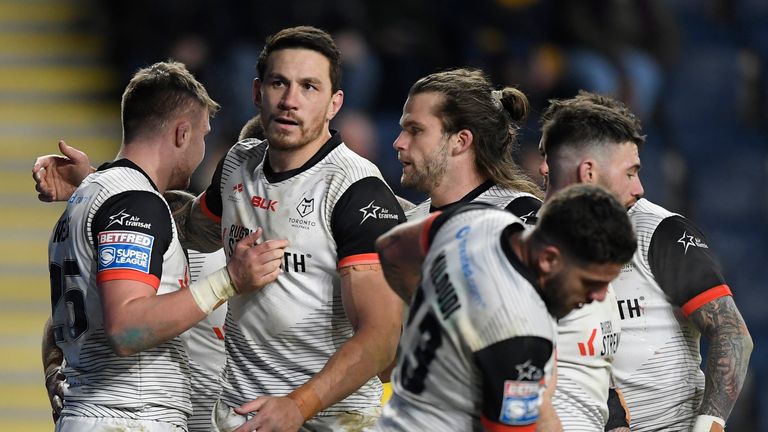 Independent experts and the RFL chair will be supporting Super League executive chairman Robert Elstone in doing so, with the process set to look at experiences involving Toronto, the admission of Ottawa Aces to League One next year and the impact of COVID-19.
"From the outset, the Super League board have said consistently that it will provide Toronto Wolfpack with every chance to present the best possible case for a place in the competition next season," Elstone said.
"That process has to be thorough, fair and equitable and today's decision is a further demonstration of our commitment to ensuring that.
"There were many areas of Wolfpack's submission to date that required greater clarity and our clubs felt it was important to hear from Mr LiVolsi himself before making an informed, objective decision on the club's future involvement.
"They also believed it to be important that an objective re-assessment should be completed of the value and viability of the growth of rugby league into the North American market to help advise the board decision on Toronto."
RFL chairman Simon Johnson represented the governing body at the meeting, which agreed to a request from LiVolsi for more time to present his argument.
That decision was welcomed by Leeds Rhinos chief executive Gary Hetherington, who is a well-known supporter of the expansion into North America.
"It's a sensible decision," Hetherington told PA Media. "It gives both Toronto Wolfpack and the Super League and RFL executives time to work through things properly and it also gives some hope to those Toronto players and staff that they might get paid this year."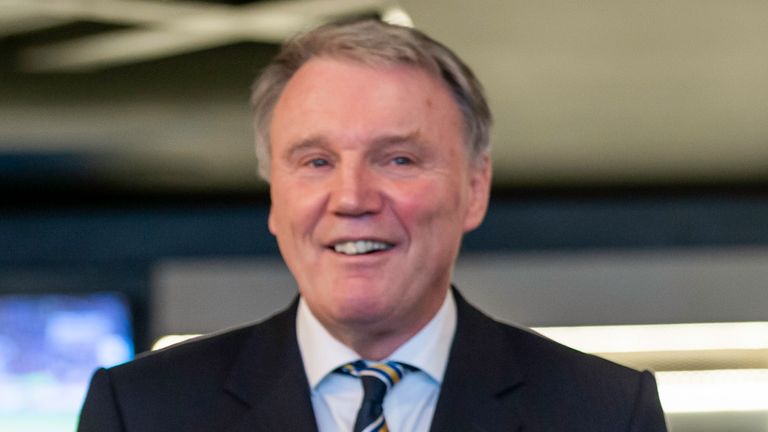 Asked if the delay increases the chances of Toronto's re-admission, Hetherington added: "You would think so, I'm sure they will be satisfied with the decision."