Russell Smith placed in temporary charge of referees in Australia's NRL
Former Super League referee Russell Smith has been placed in temporary charge of officials in Australia's NRL.
Last Updated: 26/10/12 10:19am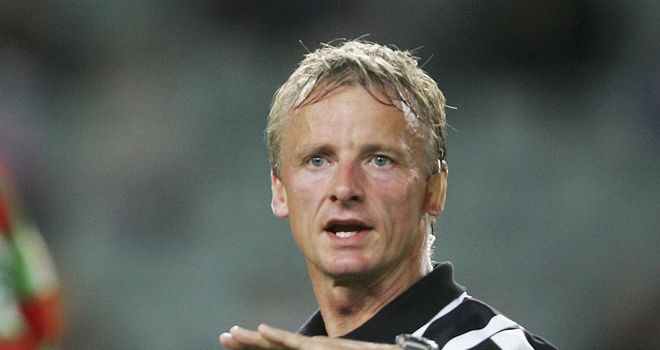 Smith, who emigrated from Castleford, will assume the role of interim manager of the NRL referees department following the departure of co-coaches Bill Harrigan and Stuart Raper.
The pair have paid the price for a series of controversial officiating decisions throughout the season, with the ARL Commission now on the lookout for replacements.
"Bill and Stuart have been part of a dual coaching structure and it is time to move to a new model," said general manager of football operations Nathan McGuirk in a statement.
"Nobody could criticise their commitment but as we have reviewed the year from a number of perspectives it has become clear that we need one person to manage what is a high performance team.
"Bill and Stuart have increased the depth of talent in the squad and that has been one of the real positives over the last two years. I certainly wish to thank them for the contribution they have made."