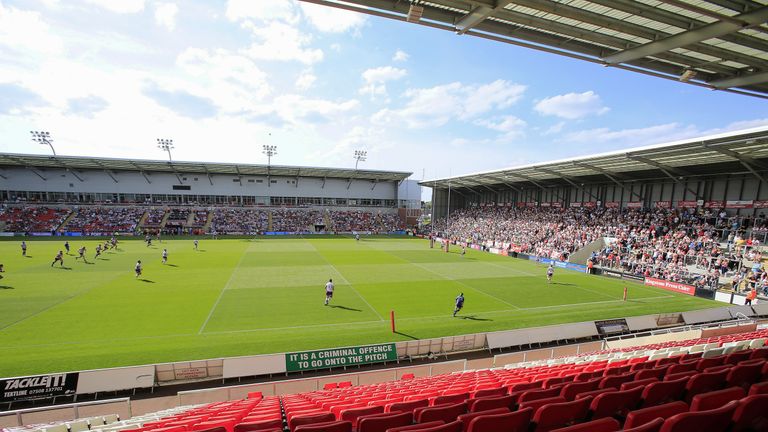 Leigh have given Neil Jukes the task of guiding the Centurions into Super League.
The 39-year-old former player, who has been on the backroom staff of the Championship club since 2009, was promoted from the role of assistant on the recommendation of his predecessor Paul Rowley.
Rowley handed in his resignation last Thursday, just 10 days before the start of the new season, citing personal reasons.
Two other assistant coaches, Paul Anderson and Simon Finnigan, will continue in their roles under Jukes, although Anderson is serving a four-match touchline ban for verbally abusing a match commissioner.
Leigh owner Derek Beaumont said: "This is not a difficult appointment or one that needed much consideration.
"I have a huge amount of respect for Rolls (Rowley) and value his opinion. In his letter to the board, he suggested that Neil should be promoted, stating he was more than capable to coach the team.
"The players themselves made contact with me, stating they believed Neil was the man for the job.
"I have witnessed first-hand how involved Jukesy is with the team over the past two years and paid more attention to him by virtue of Rolls stating how good he was and how not many people realise how important Jukesy is to what we do.
"It goes without saying that there is a lot of pressure associated with the position, more so this year with the investment in the squad and the clear intention to achieve Super League.
"Jukesy is more than happy to absorb that and he understands and accepts the challenge on a results-driven basis."
Jukes said: "It's a great honour to be invited to be head coach of Leigh Centurions.
"I'd like to thank Paul for all his help and advice over the duration we've spent working together. I owe him a lot and where I am today is largely down to Paul's help and support."