Super League CEO Robert Elstone says they can learn from Premier League
By PA Sport
Last Updated: 07/06/18 3:33pm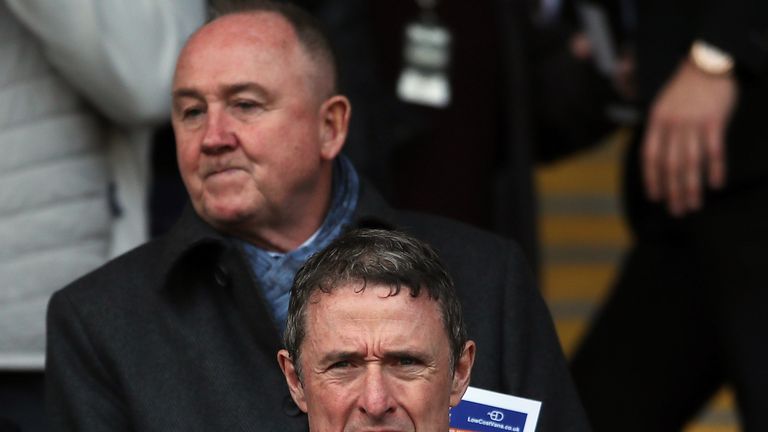 Former Everton chief executive Robert Elstone plans to use the Premier League business model in a bid to improve the fortunes of Super League.
More than three weeks after Everton announced that Elstone would be leaving them to take up his new role, Super League confirmed his appointment as its new chief executive.
A former assistant to Rugby Football League (RFL) chief executive Maurice Lindsay in the late 1990s, Barnsley-born Elstone returns to rugby league as the successor to Roger Draper, who left Super League in January.
Elstone left the RFL to work for chartered accountants Deloitte and also headed up Sky's football business affairs team before joining Everton in 2005, working initially as chief operating officer and, since 2009, as chief executive.
Elstone, who became a director of the football club in 2016, said: "At the heart of the Premier League's success is compelling football played by some of the world's best players in great stadia that are almost always full.
"And, while there are many obvious economic differences, it is the quality of the product that has underpinned its appeal and growth.
"Super League needs to start at that same point by investing and improving what we offer to fans, partners and broadcasters.
"That's a big scope, which includes formats, calendars, rules, refereeing, facilities and player development and I'm looking forward to working with the Super League clubs, and building a team around me, firstly to determine that way forward but, most importantly, to begin to make it happen.
"I would like to thank the Super League clubs for giving me the opportunity to shape the future of a sport I have watched and loved for as long as I can remember.
"I can't wait to get started and I'm ready to apply all my energies and experience to drive the Betfred Super League forward."