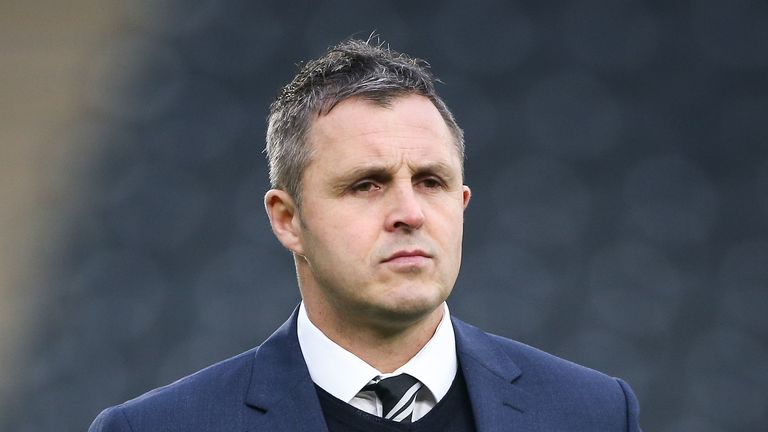 Toronto head coach Paul Rowley has called for more transparency after it emerged that the Canadian club would not be guaranteed a place in Betfred Super League even if they earn promotion in 2018.
The Wolfpack are halfway towards achieving their goal of a place in Super League after winning League 1 at the first attempt but the Rugby Football League's interim chief executive Ralph Rimmer told journalists at a briefing on Tuesday that any further step up would be subject to a review.
"I thought it was a strange comment but nevertheless I would imagine every team participating would need some sort of evaluation and, if they could do that transparently and open, it would be really interesting for the public to see what every club offers," Rowley said at the launch of the new season in Huddersfield.
"We are more than happy to take part in anything like that but we want to earn the right by what we do on the field. That's what we set out to do from the start and we'll continue to do that."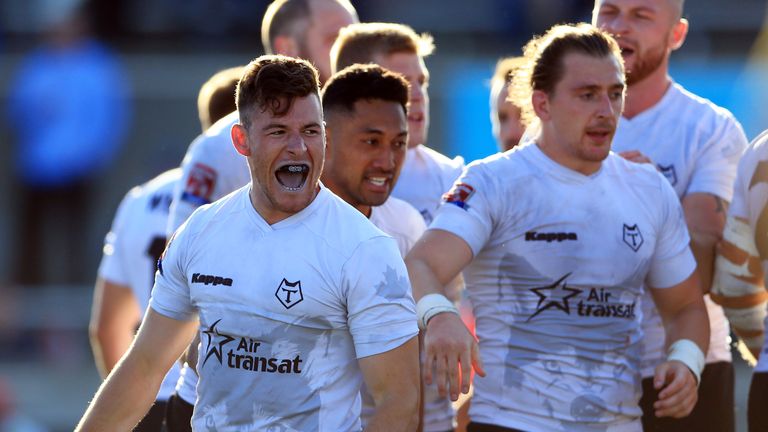 Toronto need a top-four finish in the Betfred Championship to put themselves in a position to win promotion via the Super 8s Qualifiers but they must play their first 11 league games away from home due to renovation work at the Lamport Stadium, where they were unbeaten in their inaugural season.
And their preparation has been badly disrupted by the loss of three of their most experienced players, Dave Taylor, Fuifui Moimoi and Ryan Bailey, who were sent home from the club's training camp in Portugal a week ago and had their contracts cancelled.
That has depleted the Wolfpack squad and Rowley says a glut of injuries has left them with barely enough players to start the season on Sunday week.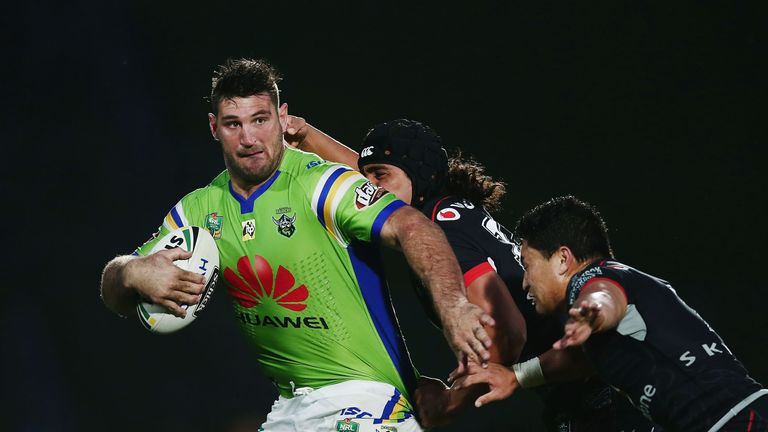 "Losing your three most decorated players is a blow," said Rowley. "Take Cooper Cronk, Billy Slater and Cameron Smith out of Melbourne and ask them that question.
"We're looking [for replacements] but it's not a good time of the year to go shopping. We're really struggling with numbers to be fair. We've a squad of around 25 and we've 19 fit players so we're not in good shape numbers-wise.
"We've been unsettled all throughout pre-season and it's got no easier towards the end. But that's sport, we'll crack on. We've got a great set of players and a fantastic staff."
Toronto will play a friendly against Bradford at Odsal on Friday to get them in shape for their opening league game against Leigh, which is being billed as a grudge match as it pits Rowley and a host of Wolfpack players against their old club.
Rowley left under a cloud on the eve of the 2016 season but insists there is no drama over his return to the Leigh Sports Village.
"I don't think there's any needle between the Leigh players and our players," he said.
"We are proud of everything that we did for Leigh and enjoyed our time there but I don't think anyone has looked back."