Widnes Vikings hand professional deals to five Academy players
Widnes Vikings have handed professional deals to five of their leading young players.
Last Updated: 03/04/14 8:26am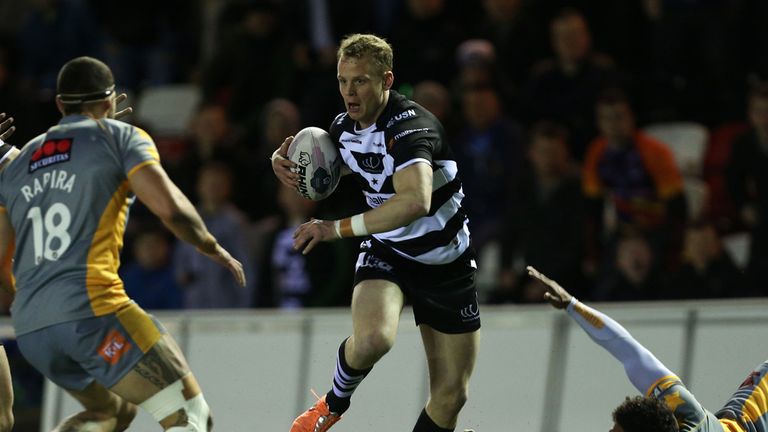 Teddy and Jay Chaplehow, Matt Whitley, Ed Chamberlain, who are all 18, and 17-year-old Ryan Ince have signed deals tying them to the club at least until the end of the 2015 season.
The players, apart from Chamberlain, are students of the Vikings BTEC National Diploma in Sports Performance and with the club on a full-time basis.
Vikings head of youth Phil Finney said: "I am absolutely delighted that the boys have been rewarded for all their hard work and commitment during the time they have been involved with the club and that they now have the platform to showcase their abilities in the first team environment.
"All of the players concerned have enormous potential to achieve but are individually very different and bringing their unique strengths to our environment.
"The players are a credit to their parents and the community clubs and coaches that first involved them with the sport of Rugby League.
"I have absolutely no doubt that the full-time nature of the programme that the education programme running at the club affords these young men has been instrumental in their rapid development.
"Studying full-time at the club alongside training provides players with more contact time and the underpinning knowledge and understanding of how to be a professional athlete and I believe will make the transition from Academy to first team smoother and more successful."