John Bateman to continue at centre for England in World Cup semi-final
By PA Sport
Last Updated: 20/11/17 10:49pm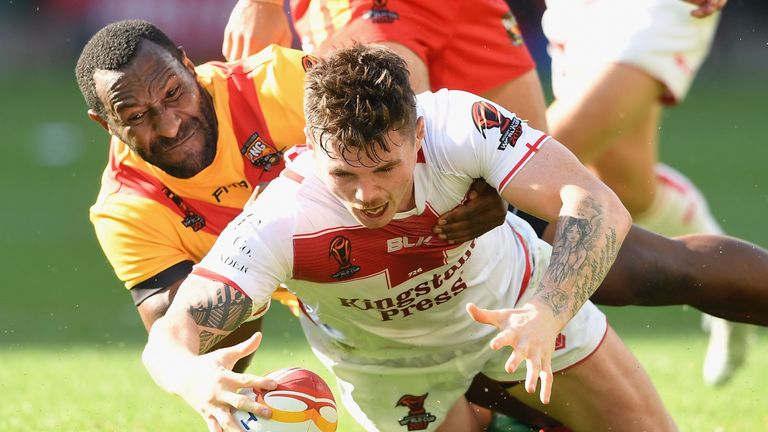 England coach Wayne Bennett insists he is not likely to reverse his controversial choice of John Bateman at centre.
The 24-year-old Bateman plays almost exclusively in the second row for Wigan but is being used by Bennett in the World Cup as a threequarter ahead of St Helens' Mark Percival, one of only two specialist centres in the 24-man squad.
Bateman has won all but two of his 10 caps at centre and is set to stay there for Saturday's semi-final against Tonga in Auckland, despite an error-strewn display in Sunday's quarter-final win over Papua New Guinea.
Bennett has even suggested that another second rower, Warrington's Ben Currie, would have been in line to play centre but for a knee problem, pushing the unfortunate Percival way down the pecking order.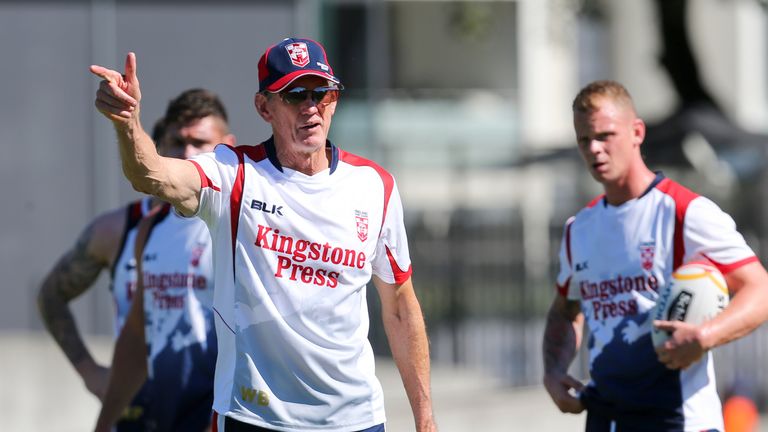 He's done a great job for us on the edge so I'm happy to leave him there.
Wayne Bennett on John Bateman
"Ben has played more centre than John probably has but when Ben came back he had played only two games in the season," said Bennett.
"We all know what a wonderful talent he is but we're probably a bit concerned about his lateral movement. In the centre you've got to move laterally.
"He's done a great job for us on the edge so I'm happy to leave him there.
"There's not a great deal between John and Mark but I like John's reliability in defence. He turns up and makes the right tackles and makes good decisions."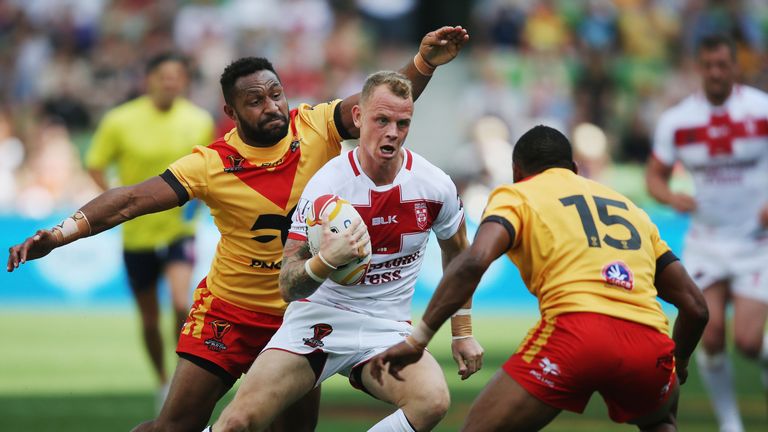 Bennett, who flew into Auckland with his squad from Melbourne on Monday night, is unlikely to make any changes from the side that beat the Kumuls 36-6 unless forced to do so by injury.
He described Sam Burgess' performance on his return from a knee injury as "mixed" but will be expecting more impact from the South Sydney forward against the Tongans.
The big question mark is over the fitness of stand-off Kevin Brown, who was taken off with concussion halfway through Sunday's game at the Rectangular Stadium and must pass the mandatory head tests this week.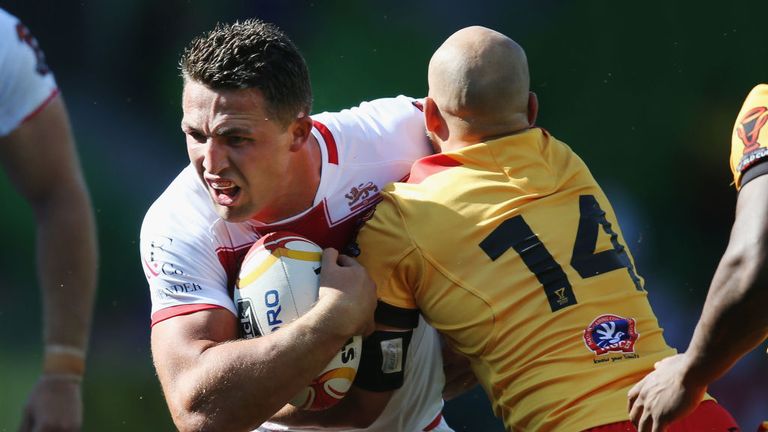 Brown's half-back partner Luke Gale admits England will need to improve on their quarter-final performance if they are to reach the December 2 final against either Australia or Fiji, who meet in the first semi-final in Brisbane on Friday.
"I thought it was a real scrappy game on Sunday but it's a good PNG side and we racked up a lot of points," said Gale.
"It was a tough encounter. They run hard and they were pretty spirited.
"The main thing is we're in the semi-final of a World Cup so that's a massive positive. It wasn't a great performance by any stretch but we're in the hat for next week and probably expect the same again.
"Tonga are a tough side with a lot of quality. They weren't at their best the other night, a bit like ourselves, but it's a semi-final of the World Cup and they will come out roaring.
"It's another step up on this so we'll have to be a bit better."