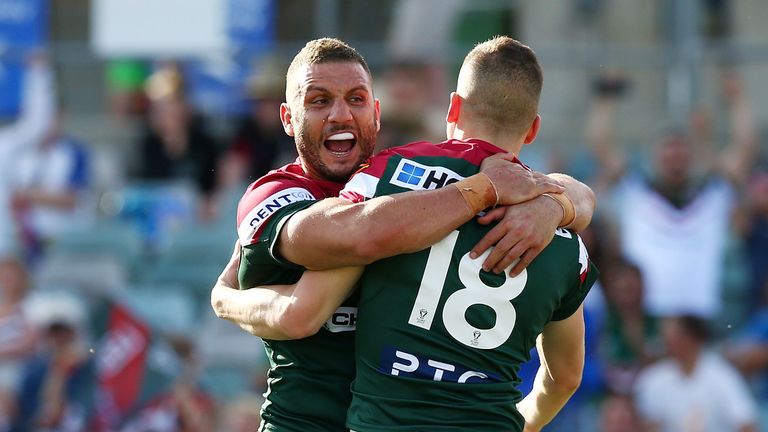 Lebanon captain Robbie Farah says his team-mates are still on a high from their historic World Cup win over France as they prepare to take on England.
The Cedars managed just a draw from their three group games in their only previous World Cup campaign in 2000 but got off the mark in their opening game in Canberra last Sunday with a 29-18 triumph over France.
Farah, who played for Australia in the last World Cup, admits his team will have to take another step up against England at the Sydney Football Stadium on Saturday if they are to double their tally of wins.
"I guess we're still on a high after last week," Farah said at the captain's run. "We've carried that through our week of training. It's been a good week of preparation.
"It's a great challenge for us, a lot of these boys have probably never played against the calibre of the players the English have got."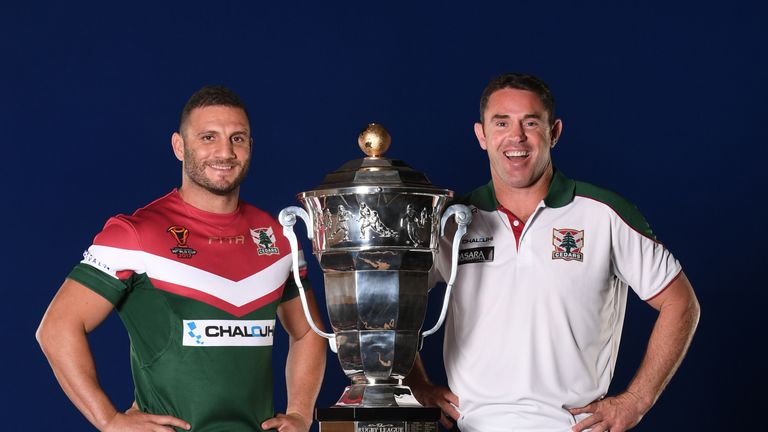 That is part of our essence - we're the battlers, we're just making up the numbers.
Brad Fittler
Farah is one of just five full-time players in the Lebanese squad and coach Brad Fittler admits getting all of them together for training has been a challenge.
"Getting them off work has been tough at stages," said Fittler.
"A couple of the boys have recently opened shops and a lot of them are working as builders and electricians and all sorts of things.
"That's the tricky thing. These boys are part-time so juggling that has been one of the harder parts but it's also been enjoyable to watch a bloke come from a hard day's work and witness the enjoyment he gets once he gets his training gear on.
"That is part of our essence - we're the battlers, we're just making up the numbers."
Fittler, who stepped into the breach when Ivan Cleary resigned as Lebanon coach in June, was seen on social media taking a full part in the joyous celebrations that followed their win over France.
"I've never danced so much sober," he said.
"It was their first win in the World Cup so it meant a lot to them and their fans. It was very important that we had a chance to celebrate and let it sink in."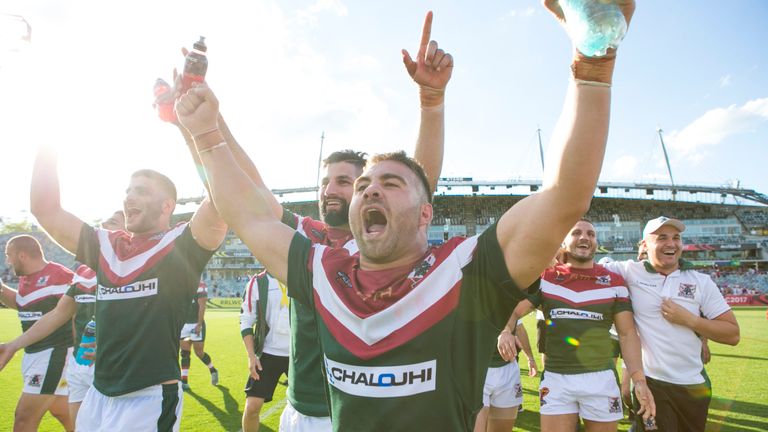 Head injuries have ruled out Andrew Kazzi and Chris Saab, who withdrew from last Sunday's game after being concussed in the warm-up, while Michael Lichaa sat out the captain's run as a precaution.
Fittler said he was impressed with England's performance in their 18-4 defeat to Australia.
"I thought they didn't get the rub of the green," he said.
"They showed a lot of desperation in defence. They saved three or four tries and kept very close to Australia for a long time.
"They're a quality side without doubt: big, strong and fit. The big thing with Wayne Bennett is that he'll get them believing in each other so they always defend well.
"Somehow we've got to find 80 minutes of quality and that's going to be the real test."