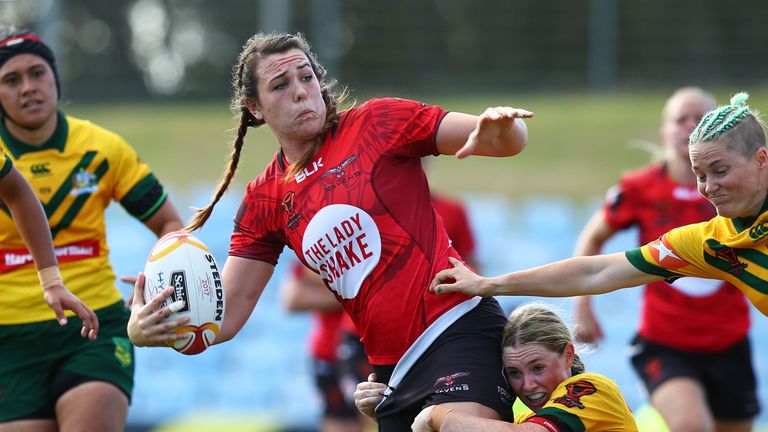 Canada centre Janai Haupapa will miss Sunday's Women's World Cup semi-final against Australia after she admitted biting an opponent.
Haupapa was charged with contrary conduct after being accused of biting by Jillaroos co-captain Renae Kunst in Australia's record 88-0 win over the Ravens in Sydney on Wednesday and accepted a two-match ban.
The offence was the fourth biting allegation of the World Cup so far.
England prop Chantelle Crowl accused Australian Isabelle Kelly of biting her last week but not charge was laid.
England winger Jermaine McGillvary was found not guilty of biting Lebanon captain Robbie Farah in the men's tournament while Papua New Guinea's Wellington Albert was not charged after being accused of biting Wales prop Ben Evans.