Barrie McDermott's 2018 Super League wishlist
Last Updated: 25/12/17 5:49pm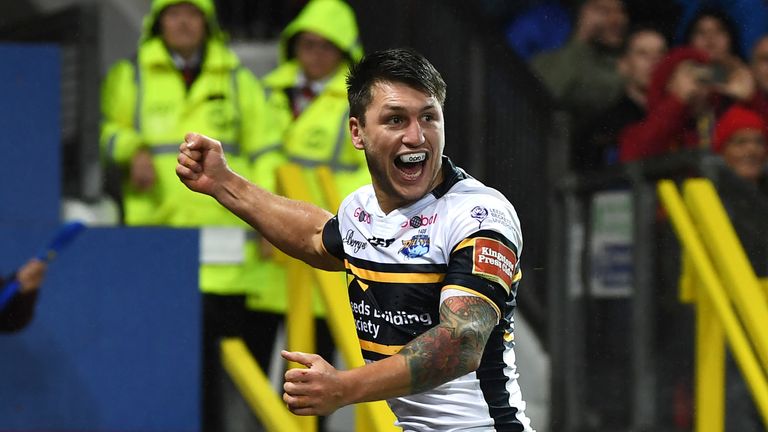 Barrie McDermott looks at what the Super League teams will be wishing for in 2018.
The Super League season kicks off on February 1 when Warrington host reigning champions Leeds in the first Sky Live match of the season.
Sky Sports will show all 12 teams in the opening month of the competition, which also includes newly-promoted Hull KR.
But what will each team be wishing for come 2018? Barrie McDermott runs the rule over the 12 teams who will be vying to be crowned Grand Final champions in 2018.
Hull KR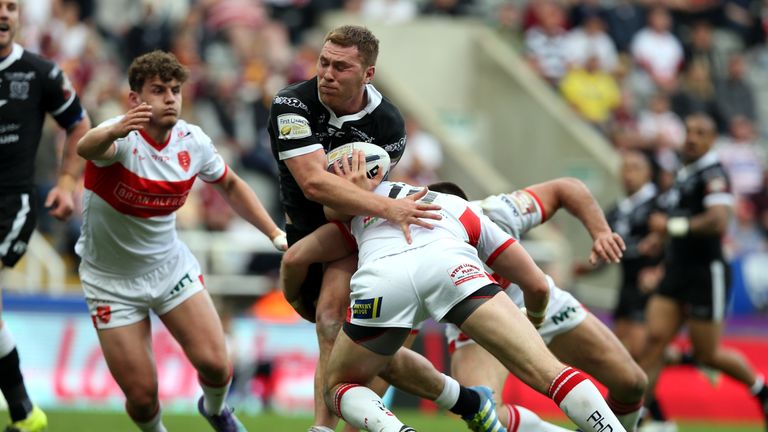 I've really missed the Hull derby so I think top of the wish list for players and fans will be to get stuck into their fierce rivals Hull FC. This is the one fixture that Tez and I really enjoy doing so seeing it back in 2018 is great.
Catalans Dragons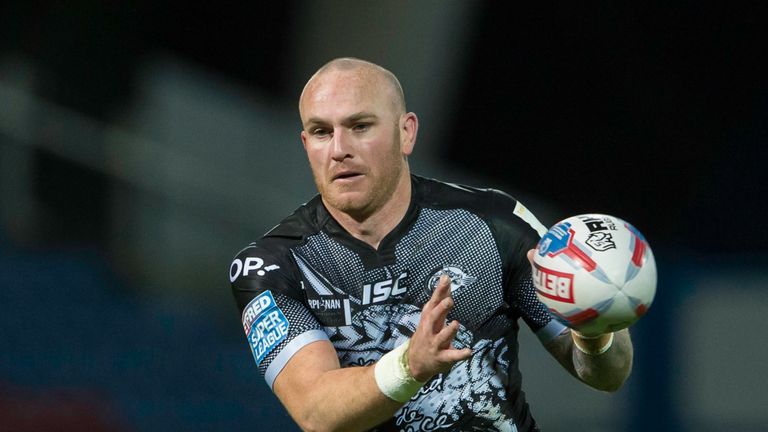 Their wish will be to deliver on their potential and be fighting their way to the top of the table, not bottom. We seem to say this each year, but with their player roster they really need to do better and keep the loyal and passionate fans happy. Steve McNamara managed to negotiate the middle 8s last season, so off the back of a good pre-season they'll want to restore the fortress at Stade Gilbert Brutus.
Huddersfield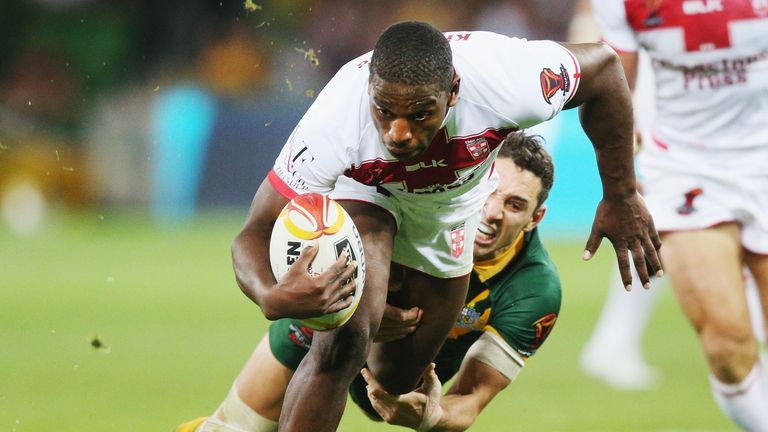 Keep Jake Mamo fit and maybe get him a haircut? He was inspirational for the Giants before his injury. I hope he can be instrumental for them in 2018 if they can keep him healthy. Jermaine McGillvary was the man of the tournament in the World Cup and his contributions have been consistently good for his club. Too often we talk about Danny Brough as the man to pin your hopes on for a Giants win but they have plenty of talent and let's hope the back five, with the class of Mamo, McGillvary and Cudjoe, play their part in 2018.
Widnes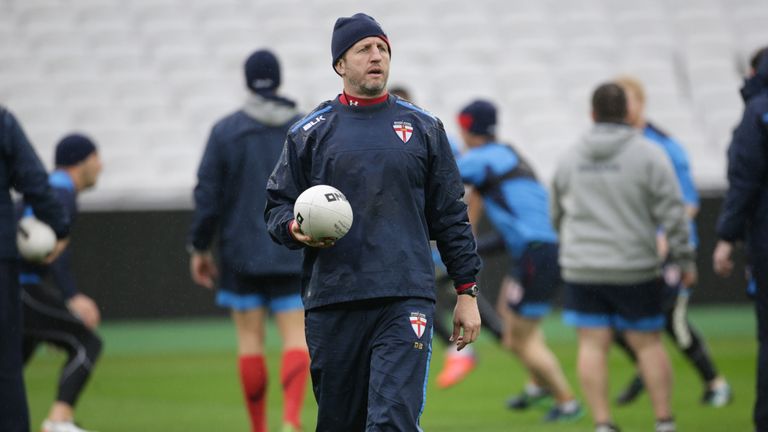 Top of their Christmas list is that Denis Betts sprinkles a little bit of that England World Cup magic on the Vikings. He was a major part of Wayne Bennett's backroom staff and spending eight weeks with the game's elite players will have re-invigorated his coaching. That will assist him to get the best out his players as Denis has an incredible rugby brain and the Vikings can benefit in 2018.
Wakefield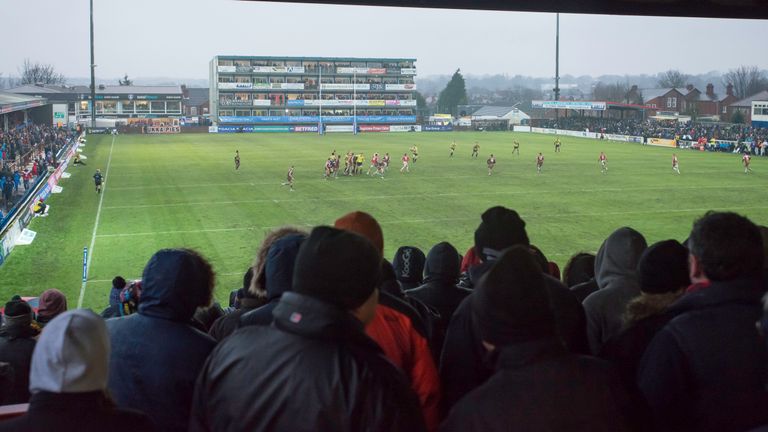 If you're a Wakefield fan you only have one item on your Christmas list. We have heard a lot of this mythical beast called a new stadium for Wakefield. Is 2018 the year they finally reveal it? Let's hope so! They were tremendous in 2017 and continued to prove everyone wrong. On the field, I think they will also want to have a real stab at the play-offs next year. They were really good in the regular 2017 season, knocking off top opposition on a weekly basis and will want to move forward next season.
Warrington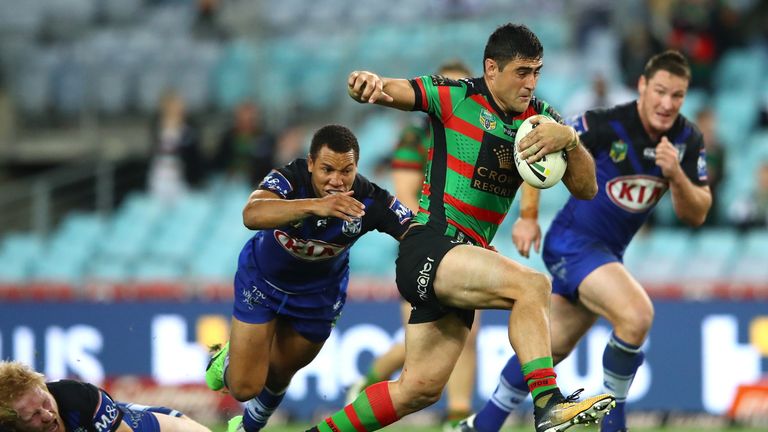 The Wolves fans will want it to be their year this year. It seems every year we make an educated guess and think they'll be there or thereabouts, but 2017 was a disaster in the regular season and even though the middle 8s were easily negotiated, it will still hurt after they could have won all three prizes in 2016! They have a new coach, new players and a new effervescent outlook. Their fans are always optimistic and let's hope the early signs are accurate and that Steve Price will deliver on that elusive Grand Final in 2018.
Wigan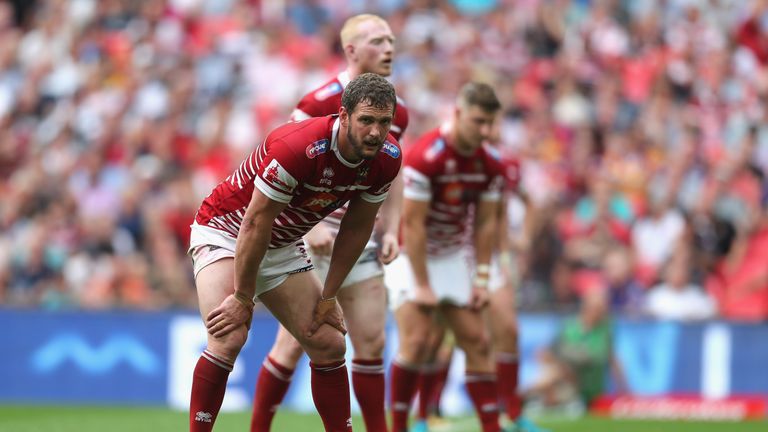 They will be desperate not to work their medical department as hard they did in 2017 and hopefully keep their key players fit. If they can get the big guns like George Williams, Sam Tomkins and Sean O'Loughlin firing for most of the season then it will really boost their chances. Last year was another success for the youth system in Wigan with quality youngsters getting opportunities and game time. Liam Marshall and Tom Davis were a revelation. It was a tough one for Shaun Wane and I expect a more determined more ruthless and ultimately more successful Wigan next year.
St Helens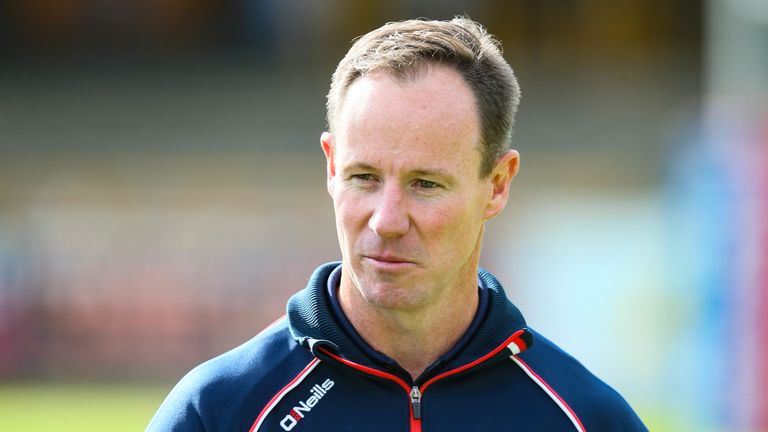 Their wish for 2018 will be to further develop under Justin Holbrook. His style really suits the way St Helens like to play, the way the fans want to watch and with a few tweaks here and there, they will really move on. I think it is optimistic times for Saints. The very successful Saints sides over the Super League years all had flair, strike and speed with a little bit of cunningness thrown in. Holbrook knows what he wants from his players and they look excited to play that way.
Hull FC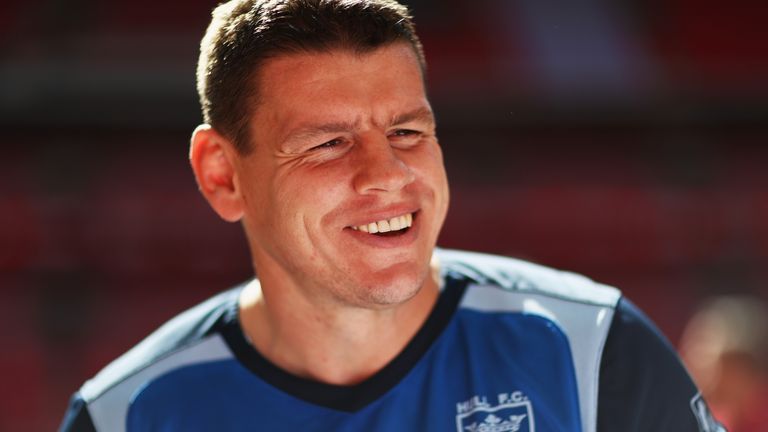 They'll hope they can find the last piece of the jigsaw puzzle for a consistent, all-conquering season. They will be real dark horses heading into 2018. I think they will want to not only defend their Challenge Cup title but get back to an elusive Grand final - their first since 2006. They look a different enough side that they will have evolved their play but the core is still intact and will have grown from 2017. Lee Radford has had his side on a gradual incline since he started coaching them I feel they're ready to peak.
Salford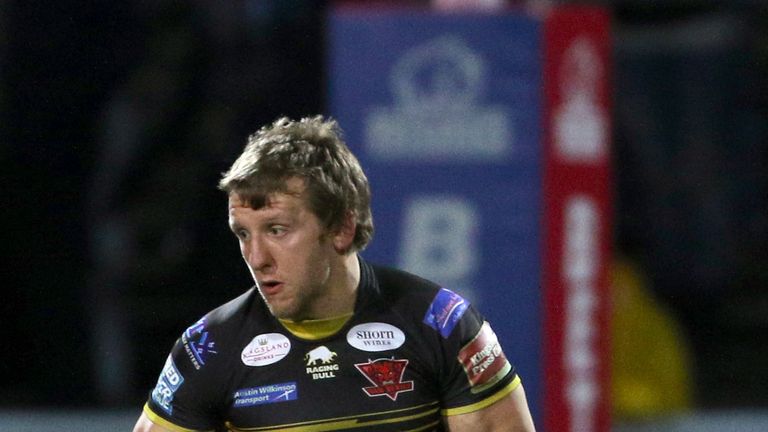 Salford will be wishing for more fans through the turnstiles. They have played as well as anybody and more people should be watching them play. AJ Bell is a cracking stadium and local fans should get in and support them. Ian Watson has assembled and moulded a very efficient RL side that is well worth watching as a fan and well worth the respect of their opponents it's changed in the back with Marwan moving on but the momentum is well and truly with the Red Devils. I know this first hand - fans create atmosphere which in turn creates thrill and tension to the occasion in the stands and on the pitch - all sportsmen love to entertain the masses.
Castleford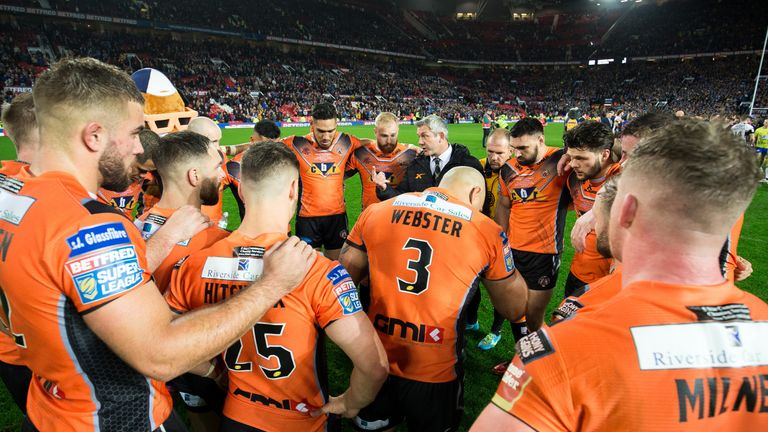 Firstly they will want to put the disappointment of the 2017 Grand Final behind them. They say that you have to lose a Grand Final before you win one and I think the Tigers' wish for 2018 will be to build on their consistency and to finally deliver on the big stage. The Tigers players were tantalisingly close to immortality last year but with Daryl Powell at the helm he will not let that bring them dow. But it will be that emotion that drives them to be better in 2018. The second season is always the toughest teams are ready for you and will still have scar tissue from the good hidings you fished out last year.
Leeds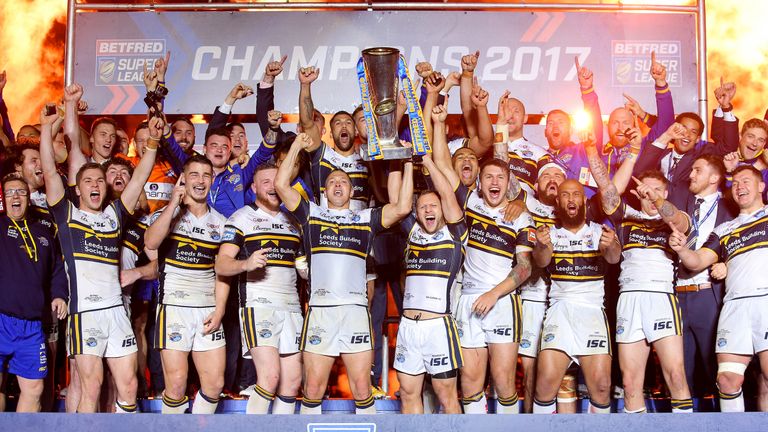 Top of their wishlist is to replace what they have lost and crown new kings. They have lost so many iconic players over the last three or four years and it is time to find new rugby league talisman who can continue to build the club. It's very exciting times at Headingley with the stadium development. Two new stands will bring the old lady bang up to date with the modern stadia going around in the Super League. Leeds snuck up on everyone last year and won the Old Trafford showcase before anybody knew anything about it. Even though there may be one or two less in the ground next year, the Leeds public expect!
Can't wait for it. See you soon!