NRL Talking points: heroics, disappointment and regret from the NRL
Last Updated: 02/10/18 11:28am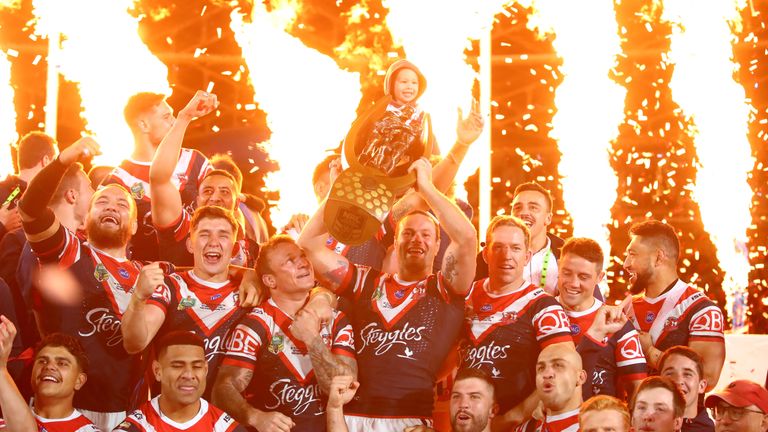 Jenna Brooks has the latest from the NRL as the Sydney Roosters are crowned NRL Premiers, but the talk post-Grand Final involves heroics, disappointment and regret.
Heroic performances
The 2018 NRL Grand Final proved why Rugby League is the toughest sport out there. Cooper Cronk was a serious doubt heading into the NRL decider after the Roosters told the media the star half-back had suffered 'severe' damage to his rotator cuff during their preliminary final win over South Sydney.
After the win, it was revealed that Cronk put on a courageous performance and actually played with a broken left shoulder blade.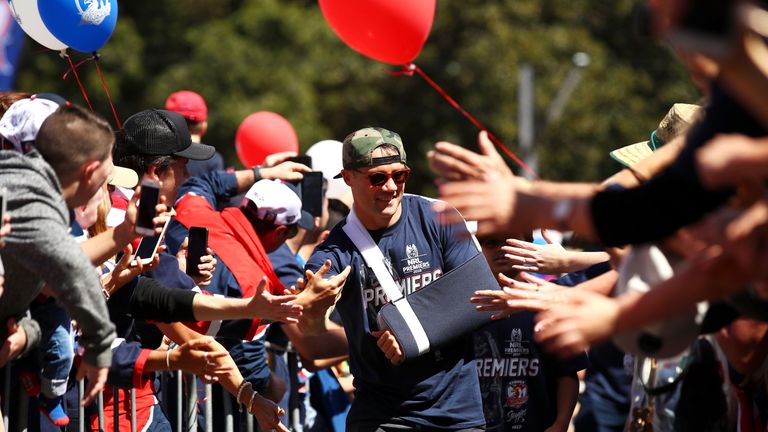 Despite only making 14 passes and nine tackles during his 78 minutes, Cronk orchestrated his team to the 21-6 win and a first NRL Premiership in five years.
"It's one of the best on-field coaching performances I've ever seen," commentator and former Roosters coach Phil Gould said.
Roosters coach Trent Robinson said he had never seen a player mentally stronger than Cronk.
"It's legend status in our game, that. And it's not an overstatement," Robinson said.
"And we got to witness it. Honestly, I was observing every day and to watch a man go through that was awesome."
The legendary number seven became the first player to win back-to-back Grand Finals with different teams since Johnny Mayes did it with Manly in 1973 and the Roosters the following year.
Cronk wasn't the only Rooster to put on a heroic performance. Blake Ferguson played most of the second half with a broken bone in his leg.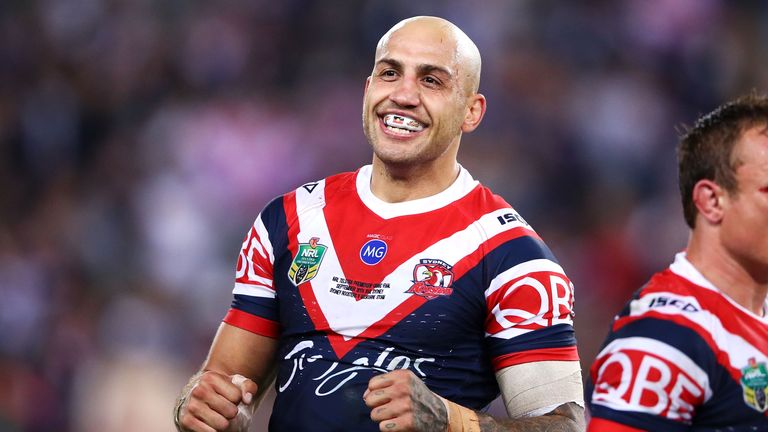 With 30 minutes remaining, the winger suffered a break in his fibula but decided to play through the pain. Robinson admitted he had no idea of the extent of the injury until half an hour after the game.
"We knew he had an injury but then the longer that goes it sort of starts to get numb so they ended up getting it scanned and we found out he'd broken his leg," Robinson said.
As for Ferguson, in true rugby league style, he was quick to play down the injury.
"It was definitely worth it, it's all a bit of carry on as usual," Ferguson said. "This club has been amazing to me. They brought me in in 2014 and I was just really grateful for what they gave me.
"I'm just really glad I can leave on a good note."
Ferguson leaves the Roosters for Parramatta in the off-season.
Sad Slater
After a remarkable 16 years, Billy Slater didn't get the fairytale finish to his career he deserved.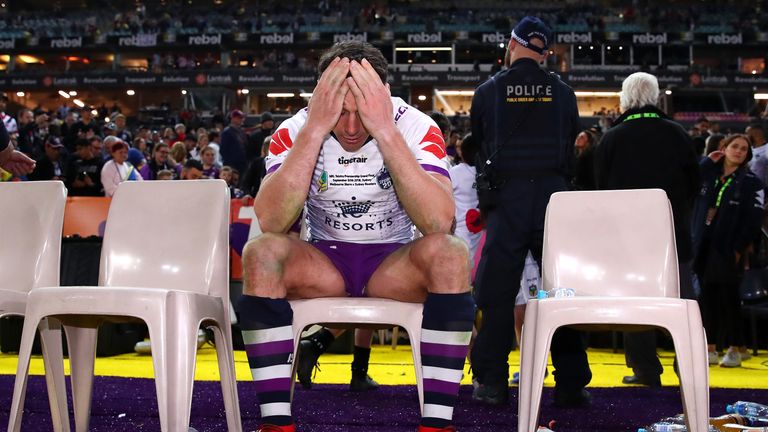 The retiring full-back was given the chance of a fitting send-off when he was cleared to play in Sunday's blockbuster after he was found not guilty of a grade-one shoulder charge at a judiciary hearing last week.
The decision caused plenty of resentment from other players, clubs, and fans. In fact, every time he touched the ball, a chorus of boos echoed around ANZ Stadium.
Despite the jeers Slater remained optimistic, suggesting the fans booed him out of respect.
"To be honest they probably respect me, that's probably why they do it," he said. "I am playing against their team. They probably see me as a threat. That is what sport is about, you create a thick skin in this game. I am not the only player who has been booed."
The Aussie and Queensland full-back might not be loved in NSW, but he certainly is in Victoria. In honour of both Slater and his Storm captain Cameron Smith, a statue will be erected outside AAMI Park in Melbourne.
After the devastating defeat on Sunday, Slater said he was grateful for the career he has had and for the friends he has made.
"What rugby league has done for me, it's taught me about a lot of things - selflessness and respect.
"I appreciate everything everyone has done for me," Slater said.
I'm sure most fans appreciate everything the great full-back has done for rugby league.
Munster regret
Storm's Cameron Munster became the first player to be shown a yellow card twice in an NRL Grand Final. A first-half professional foul and a 78th-minute kick to the head of Roosters Joey Manu saw Munster sent to the sin-bin on both occasions.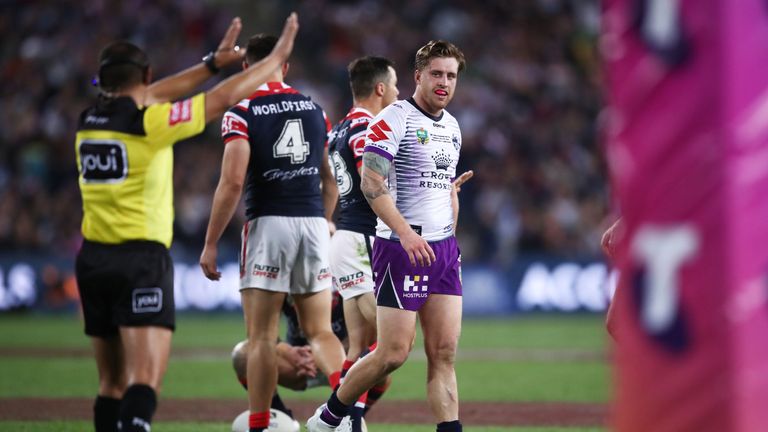 After the incident, Munster said he instantly apologised to Manu and said there was no malice in it.
"I'm not usually that type of player and I think the pressure and playing the grand final, obviously wanting to win and being a very competitive person (led to the outburst).
"I've apologised to Manu about it. I didn't really make any contact and I didn't really try to kick him hard at all. It was just a brain explosion and I'm really regretful at the moment. I don't want to be known as that kind of player and I'm very sorry."
An early guilty plea to the grade one charge means Munster escapes suspension and is free to play in the Kangaroos end-of-season Tests against New Zealand and Tonga.