Roger Federer ready to improve his 'SABR' tactic in 2016
Swiss preparing to start working with new coach, Ivan Ljubijic
Last Updated: 19/12/15 4:13pm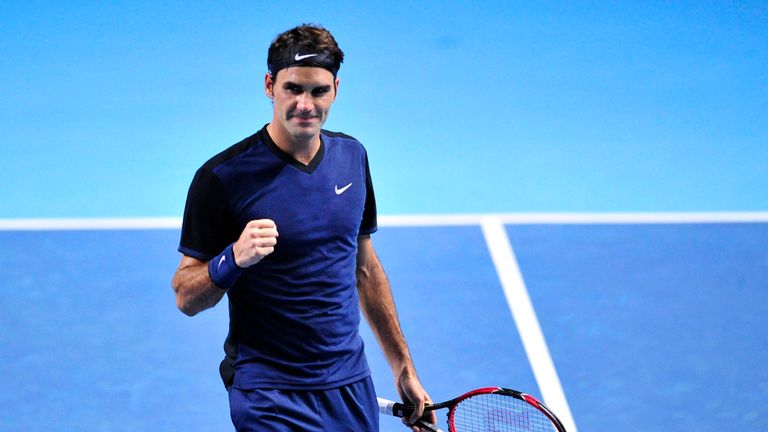 Roger Federer has promised to keep honing his chip-and-charge sneak-attack tactic as he prepares for 2016 season.
The 'SABR', short for 'Sneak Attack by Roger', involves rushing towards the net at the moment of a second serve and chipping the ball back, shortening his opponent's response time. 
Federer, 34, who was in Singapore for the International Premier Tennis League (IPTL), successfully employed it against Novak Djokovic in the Cincinnati final and against Richard Gasquet in the US Open quarter-final at Flushing Meadows.
"I would love to keep trying it, now I have time to practise, so I am sure I will spend some time on that as well and see if it's something I should keep up," said the 17-time Grand Slam champion.
"I am happy that it kind of worked, it was fun and it was all over the news, I thought it was quite exciting for me personally," he said, giving credit to head coach Severin Luthi for the tactic.
Federer will begin his quest for a fifth Australian Open title with a new coaching team after replacing his idol Stefan Edberg with a new assistant coach, Croatian Ivan Ljubijic.
"I'll stay in touch with Stefan Edberg, he's been a wonderful guy, an incredible inspiration and motivation for me," said Federer.
"Unfortunately we won't be working together as much anymore but he said he would like to come around for some tournaments and we'll still be in touch," he added.