Tennis Expert & Columnist
Rafael Nadal is facing a must-win tournament in Rio, says Barry Cowan
Last Updated: 15/02/16 3:49pm
Rafael Nadal must win the Rio Open to rebuild his fragile confidence, says Barry Cowan.
The world No 5 suffered another setback at the weekend, losing 6-4 4-6 7-6 (7-4) to Dominic Thiem in the semi-finals of the Argentina Open.
This latest loss for Nadal, which came on his favourite clay surface, was greeted with genuine concern by Sky Sports expert Cowan.
Nadal will switch his attention to the Rio Open, starting tonight live on Sky Sports 3, and Cowan believes the 29-year-old is now preparing for a 'massive week' as he tries to rediscover his Grand Slam winning form.
He told Sky Sports News HQ: "When you lose in the manner that Rafa lost a few days ago, lost his nerve at important stages, which was something which was happening with regularity in the beginning of last year.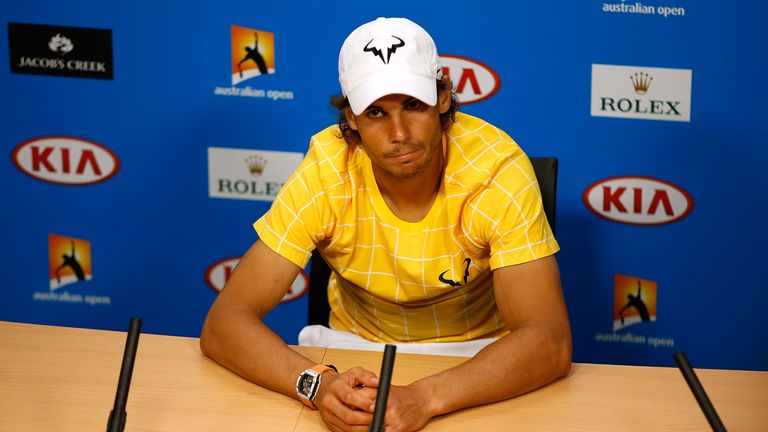 A massive week for Nadal and I almost go to say: 'I think he's got to win this week', I really do.
Barry Cowan
"But crucially he lost to someone in Dominic Thiem who is going to be a very good player, who is young, who doesn't have the same mental baggage as a lot of players who are currently on tour and have lost to Nadal, three, four times.
"A massive week for Nadal and I almost go to say: 'I think he's got to win this week', I really do.
"I think it will really be a blow to his confidence and self-belief going forward if he has a poor week. It's five massive matches for him."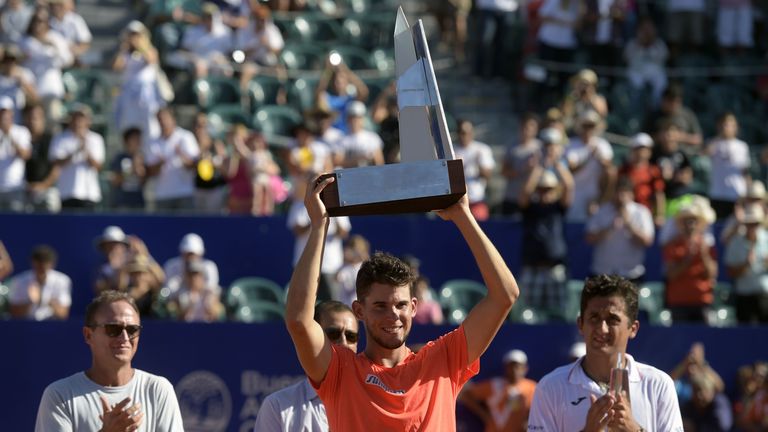 Nadal must negotiate a tough field, which includes his conquerer Thiem, world No 9 Jo-Wilfried Tsonga, and clay court specialists David Ferrer and Fabio Fognini.
Cowan said: "Well they are all good players, but if you go back to what Nadal has done on clay. Here's a guy who is the best clay court player we have ever seen. Has won nine French Opens, who used to take the rest of the field to the cleaners.
"Normally Nadal at his best, you say: 'Well those players aren't going to trouble him.' But now you go 'yes', and I felt that against Thiem last week. Tie-break in the third, I'm not so sure he's going to handle the pressure.
"He starts off with a double fault and if I'm thinking it, Nadal for sure is thinking it and as soon as any top tennis player has doubts - and Rafa has got doubts at the moment - you don't play your best tennis. He needs to get back to winning titles."     
Watch day one of the Rio Open, starting tonight at 7pm on Sky Sports 3.  Or watch from £6.99 without a contract, on NOW TV