Andy Murray, Novak Djokovic and Rafa Nadal must answer questions at Monte Carlo Masters
By Barry Cowan
Last Updated: 11/04/16 3:15pm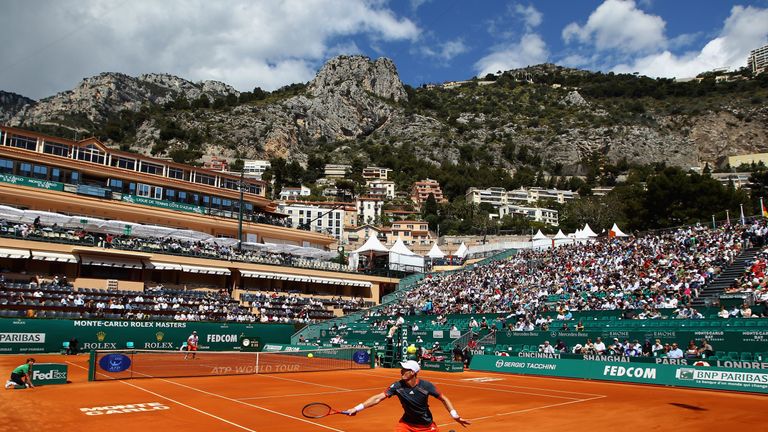 The clay court season begins its build-up to the French Open with the Monte Carlo Masters this week, and Sky Sports expert Barry Cowan has been pondering the big talking points.
Can Murray use Monte Carlo to find form for Roland Garros?
For Andy, he has become a great clay court player. Where Andy has a slight disadvantage is that he's not as good stepping onto clay on the first day as the likes of Djokovic, Nadal or even Roger Federer.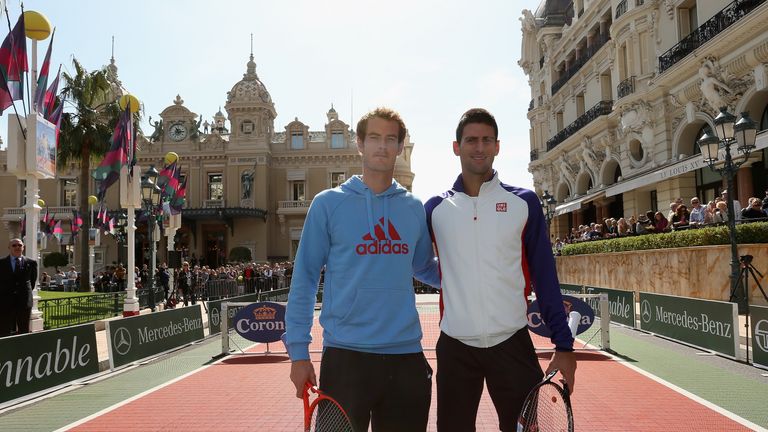 Murray takes a while to play his best tennis. Every match he plays this week, he'll benefit from it going towards the French Open.
For Andy it's not about winning this week. It's about building momentum. He will put the disappointment of Indian Wells behind him, which is always a difficult period for him. We'll start to see Andy play his best tennis. Will it be here in Monte Carlo? I don't know.
Is Djokovic the favourite once again?
It certainly looks that way. It's astonishing what Novak is able to do on all surfaces. He's head and shoulders above the rest. This week is fairly comfortable for him because it's his home tournament, as such. It's where he lives, Monte Carlo. He's played well there in the past few years and, a couple of times, has been a winner.
But can he complete a career Grand Slam with a French Open title?
For every win he has over the next five or six weeks, every press conference will have the question: 'Can you cope with the pressure of the French Open?'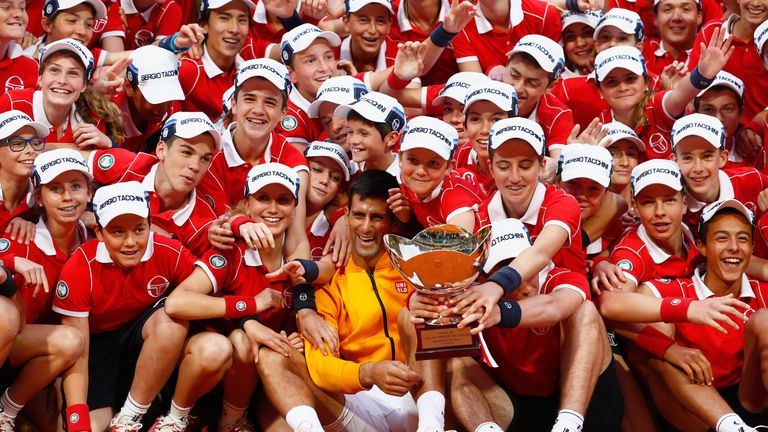 Last year, I was surprised - I think of most of were surprised - with what happened in the final, and with what Stan Wawrinka produced on the clay. Incredible tennis, his best match ever.
But Novak is a better player now than he was a year ago, I think mentally he is even stronger. He is winning so many matches in the mind - not a lot of players believe they can beat Novak when it gets to the crucial stages.
Is Djokovic likely to be knocked off the top spot?
I expect more of the same - who else can challenge? Who else can step up to the plate? At the moment there's not a long list.
But new people emerge. Dominic Thiem has emerged in the past few weeks and I was really impressed with how he played in Miami against Novak.
Nadal is traditionally the clay king - but can he still cut it?
It's a great topic of conversation. If I look at Rafa last year, and at Rafa throughout all of 2015, could he get back to his best? I felt it would be the clay court season where Rafa would get back to his best because he's able to hit a large repetition of shots and build up confidence.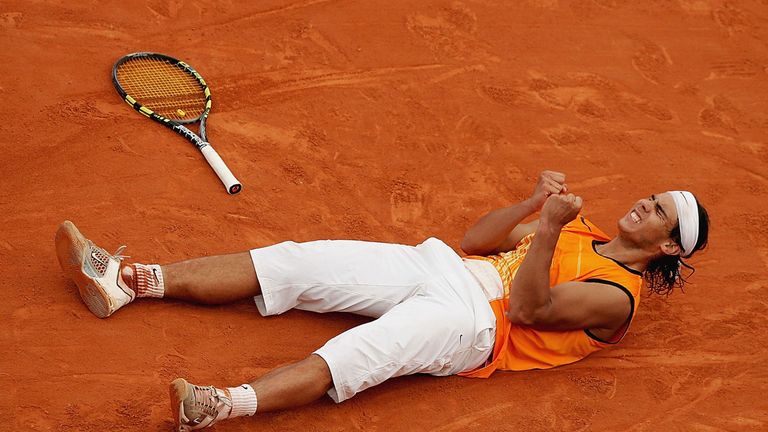 But I look at his performances on clay and on quicker surfaces in the past 12 months and I think he's a better player. The quicker surfaces take away the indecision and doubt that is clearly in Rafa's mind.
There's so much doubt in his mind. Buenos Aires and Rio, which were in February after the Australian Open, he wasn't convincing. It will be a fascinating week to see if Rafa can back himself. It's remarkable to say that, given he has won this title eight times and dominated the clay court season for the past decade.
Watch the Monte Carlo Masters live on Sky Sports all week.