VOTE: What is the greatest rivalry in tennis? We've picked five to choose from
What is your greatest rivalry in tennis? Cast your vote below...
By Sky Sports Tennis
Last Updated: 08/03/18 6:43am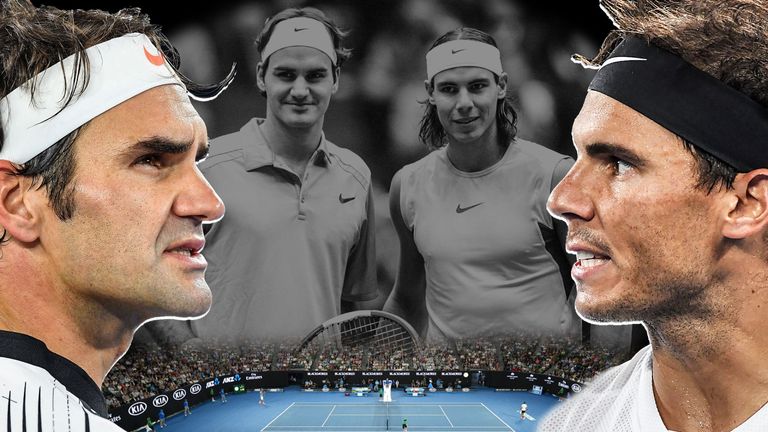 To mark Rivalry Weekend on Sky Sports here's a look at the greatest rivalries in tennis and there have been some classics.
Roger Federer v Rafael Nadal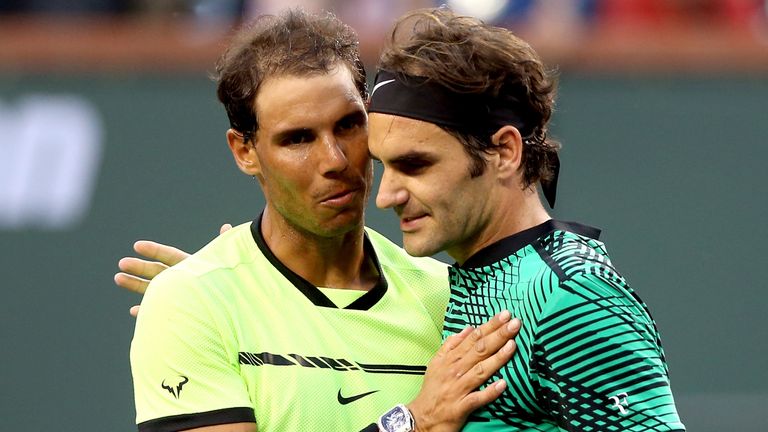 The rivalry between 10-time French Open champion Nadal and 20-time Grand Slam winner Federer stretches back over 13 years and 38 matches.
The dominant Spaniard leads their head-to-head record 23-15 and in their 38th and last meeting to date, it was Swiss maestro Federer who claimed the Shanghai Masters crown.
From 2003 to 2014, Nadal and Federer picked up 31 of the available 48 Grand Slam men's singles titles. They are the only pair in the open era to have met nine times in major finals, and they contested every French Open and Wimbledon final from 2006 to 2008. It would be hard to say that Rafa and Roger isn't the greatest men's rivalry...
Bjorn Borg v John McEnroe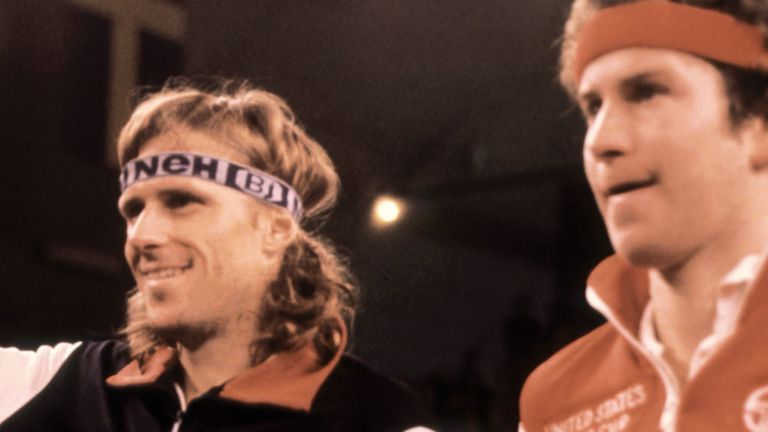 Whenever these two icons of the game went head to head, there was a strong possibility it could end up a classic. They made wearing headbands fashionable. They also had an utterly compelling rivalry that came to a head in the summer of 1980.
At Wimbledon, it was Borg who came out on top in a five-set epic. The fourth-set tie-break was the greatest ever, lasting 20 minutes. McEnroe saved five championship points before eventually taking it 18-16.
The near four-hour marathon was eventually won by the ice-cool Swede 1-6 7-5 6-4 6-7 (16-18) 8-6 for his fifth and final title at the All England Club. It was a shock when 11-time Grand Slam winner Borg called time on his career, aged 26, in early 1983, while the cantankerous 'Johnny Mac' went from strength to strength, winning seven major titles. But together they created a rivalry that changed the game.
Overall, Borg and McEnroe met 14 times with seven wins each. They were the untouchables of tennis!
Martina Navratilova v Chris Evert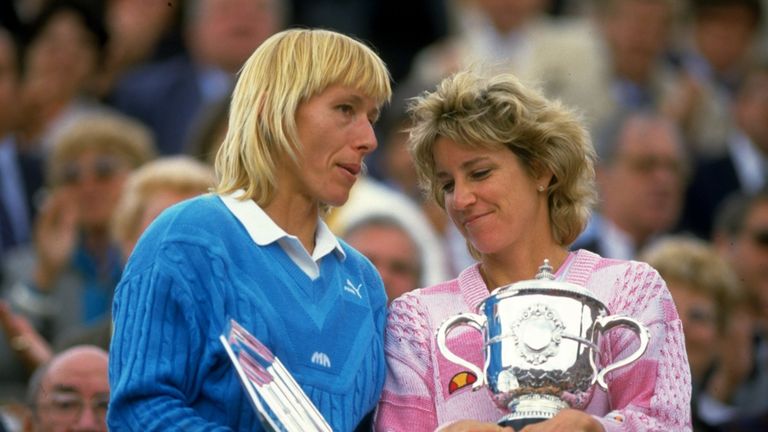 After winning Wimbledon and the French Open in 1974, Evert looked set to dominate the women's game for a long time, winning the US Open for four consecutive years. But in 1978, Navratilova defeated the American to win Wimbledon and claim the world No 1 from her opponent, sparking a rivalry that would last another 10 years and see them play each other an incredible 80 times over a 15-year period. Sixty-one of those matches were tournament finals.
On the court, the two could not have been more different - Evert controlled matches from the baseline with her powerful two-handed backhand, while Navratilova boasted the ultimate serve-and-volley game - but off court they were the best of friends.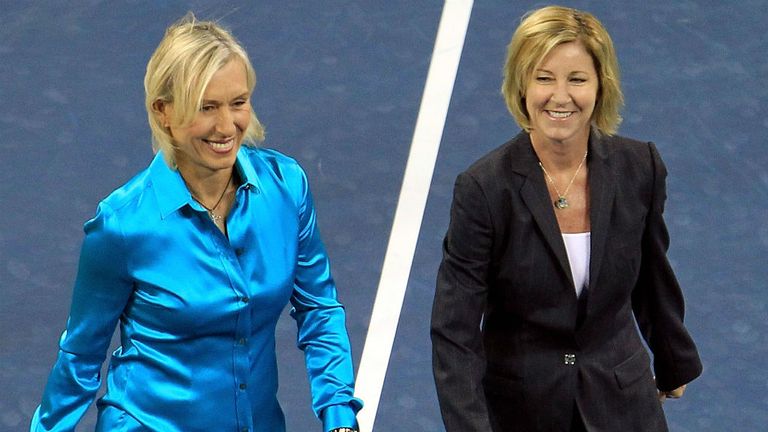 Unlike the male rivalries, there was no name-calling, just an intense desire to improve that meant between them they obliterated the competition. From the 1981 Australian Open to the 1987 US Open, they won 21 of the 24 Grand Slam singles titles.
Evert later admitted that Navratilova at her best was superior to than Evert at her best, and their head-to-head record suggested she was right. Navratilova won 10 of their 14 Grand Slam finals and enjoyed a 43-37 advantage in their meetings.
Serena Williams v Venus Williams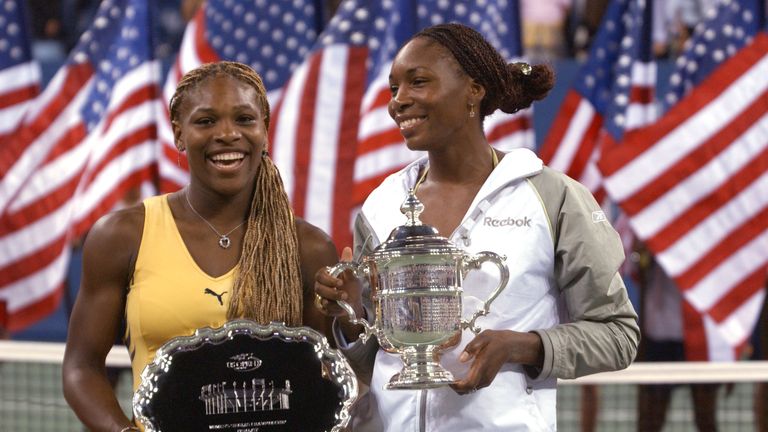 The Williams' rivalry has become a little one-sided, but remains an incredible story.
They are the only two women in the open era to play each other in four consecutive Grand Slam finals - from the 2002 French Open to the 2003 Australian Open. This is historic stuff in itself. That they were sisters setting these records is remarkable. Serena won all four.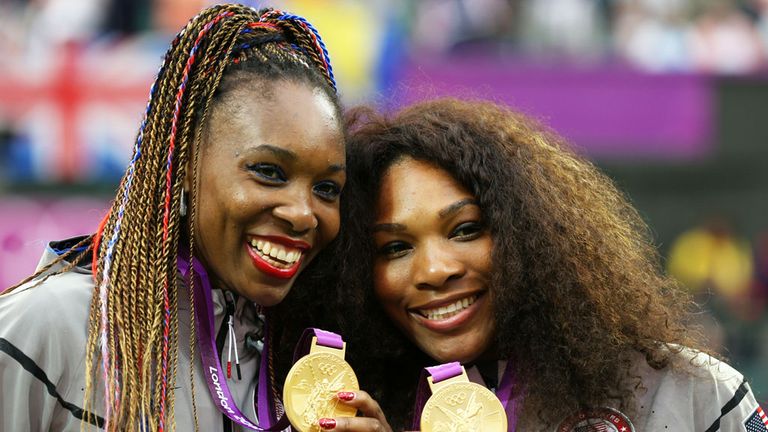 On the court, Serena has emerged as the dominant sibling after Venus' fast start. By the end of 2001 Venus was 5-1 ahead, but the pair met four times in 2002 and Serena won them all.
In total, the pair have met 28 times, with injury and illness denying them more opportunities to face each other, particularly between 2009 and 2013. Their most recent meeting was in the 2017 Australian Open final, where Serena secured a record 23rd Grand Slam title. She leads their head-to-head 17-11. Overall, Venus has 49 singles titles, Serena 72.
Pete Sampras v Andre Agassi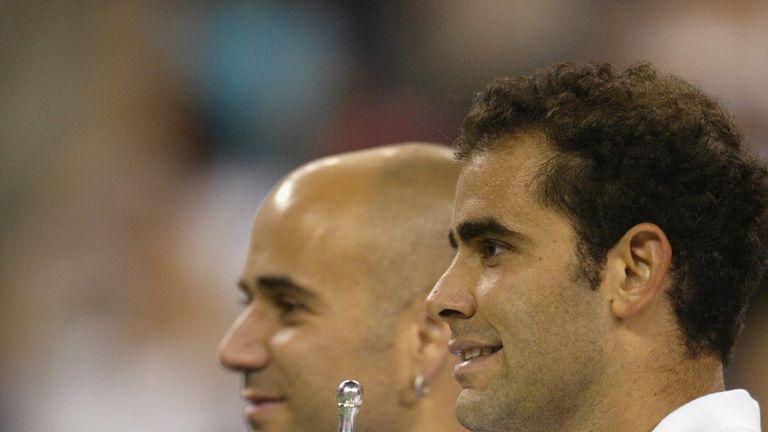 Agassi and Sampras were born just 15 months apart, and they matched each other shot-for-shot through their illustrious careers. The Americans were the two best players of the '90s, between them winning 17 Grand Slam titles in that decade.
As so often with these rivalries, their styles and personalities were distinct and contrasting, with Agassi often running around to whip a punishing forehand past the serve-and-volley game of 'Pistol Pete'. Meanwhile, Sampras' supreme focus contrasted with Agassi's rollercoaster lifestyle.
They played each other 34 times between 1989 and 2002, with Sampras winning 20 of these meetings. In Grand Slam tournaments, they met in five finals, with Sampras winning four.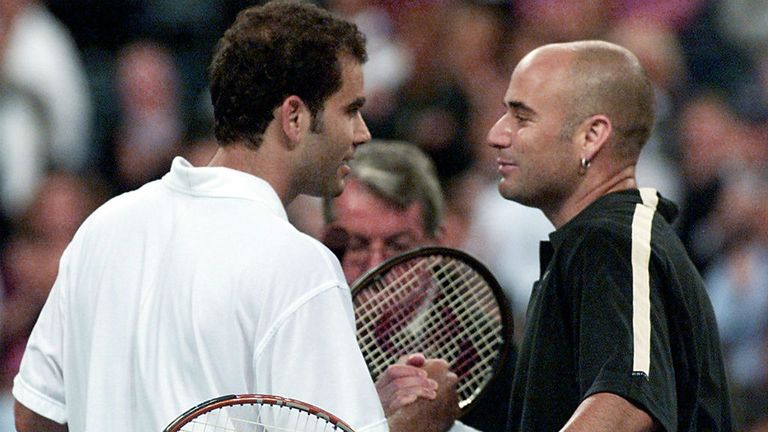 Their clash in the 2001 US Open quarter-final saw Sampras win 6-7 (7-9) 7-6 (7-2) 7-6 (7-2) 7-6 (7-5) - a match in which neither player was able to break the other's serve. Their final meeting came in the 2002 US Open final, which Sampras won in four sets.
When he retired a year later, Sampras had won a then-record 14 Grand Slam titles, eclipsing Bjorn Borg's 11, while Agassi claimed eight.
Swipe right for your favourite rivalry. Swipe left for your least (app users need to hold down the image before swiping or use the vote buttons below).
Watch five football rivalries, including Liverpool v Man Utd and Celtic v Rangers, this weekend, live on Sky Sports Premier League and Football. Don't forget to tune in for Rivalry Weekend on Sky Sports.
Keep up to date with the latest on www.skysports.com/tennis with news, previews, live blogs, reports and expert analysis. On the move? Head to our app for mobile devices and iPad, or follow our Twitter account @SkySportsTennis to join in the conversation.