Jamie Murray thinks new ATP Cup will be a 'great event'
Murray: "I'm excited about the ATP Cup. I think it's going to be a great event for the ATP. It's a players' event"
Last Updated: 07/12/18 10:39am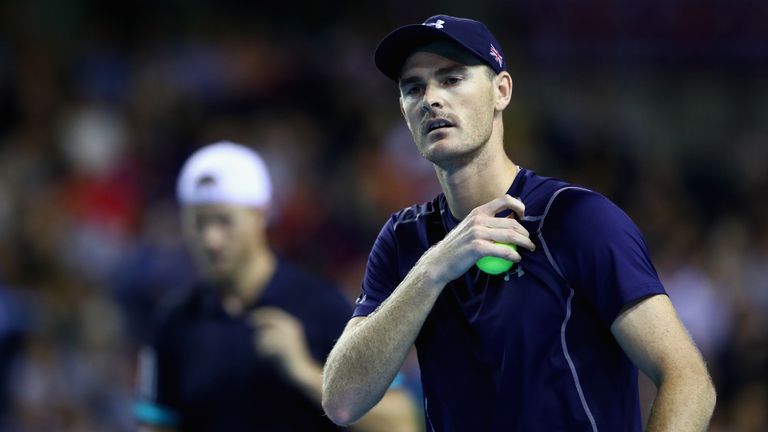 Jamie Murray thinks that the ATP Cup will be a "great event" after the new men's team competition was announced on Thursday.
The competition will be held in Australia at the start in 2020. It will be spread across three cities from January 3, with 24 countries featuring in the lead up to the Australian Open.
Ranking points will be on offer along with an £11.35m prize pot, with qualification based on the ranking of the country's No. 1 player.
The new event is scheduled to take place six weeks after the International Tennis Federation's revamped World Cup-style Davis Cup but Murray feels players will still focus on both.
"My personal opinion is that both events are providing a lot of prize money, and I think that will encourage a large majority of the player field to play both events," he said after his and Bruno Soares' victory over Henri Kontinen and John Peers in their final round-robin match of the ATP Finals.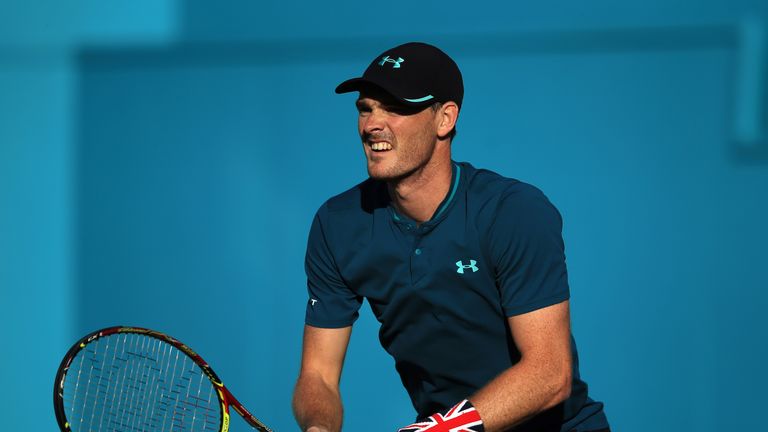 "I'm excited about the ATP Cup. I think it's going to be a great event for the ATP. It's a players' event. We've been on the council the last three years, working to try to make it happen. It's obviously come to fruition now."
Jamie Murray on the new ATP Cup
"It's a great way to kick-off the year. It's a great week for getting the top guys committed to playing the event, because obviously everyone wants to play at the start of the year in the lead-up to the Australian Open. I think it's going to be a huge success."
Murray, who has not missed a Davis Cup tie since 2014, also discussed his perspective on the time-frame between the final day of that competition and the start of this new annual event.
"If you're committed to Davis Cup right now and you get to the final, that's when you're playing. I mean, the date is not changed, it's just more players will be involved at the end of the year.
"So, you know, for me personally, if I get selected to play those events, I'll go play them. If I have one week less off-season, I have one week less off-season.

"But from my personal point of view, there's a lot of money on the table for me as a doubles player, money I can't make at other events throughout the year. Why am I going to give up that opportunity for one week? I mean, I can miss another tournament in the year, whatever."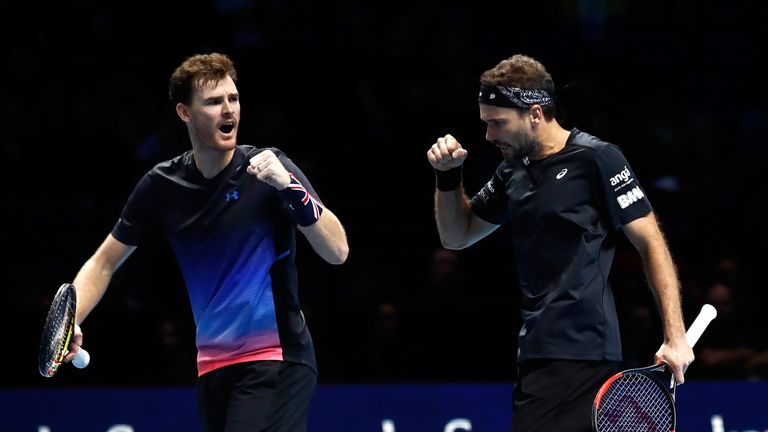 With the topic of a congested playing calendar and the issue of player burnout being much-discussed of late, the question of streamlining the calendar was put to Murray.
"Yeah, I think the thing is obviously there's a lot of tournaments on the calendar. But if we want lots of people to be able to make a career from tennis, make money from tennis, there needs to be a lot of tournaments," commented the 32-year-old.
"If you suddenly have 30 tournaments a year, you probably only have 50 players making money from the game, which is wrong, because tennis is a global sport, very successful sport."
Murray and Soares are now preparing to appear in their third straight semi-final at the ATP Finals. The duo will have to wait to find out their opponents as the final matches in Group Knowles/Nestor will be played on Friday, live on Sky Sports.
We have every major tennis event covered from all angles via our website skysports.com/tennis. On the move? Head to our app for mobile devices and iPad, or follow our Twitter account @SkySportsTennis to join in the conversation.