Boris Becker drops claim for diplomatic immunity from bankruptcy
By PA Sport
Last Updated: 07/12/18 9:52am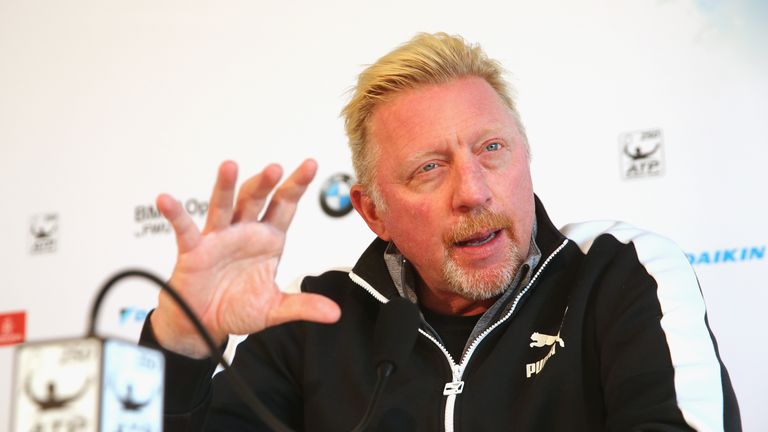 Former world No 1 Boris Becker has dropped his claim to have diplomatic immunity from bankruptcy.
The three-time Wimbledon champion had argued his appointment by the Central African Republic as a sporting, cultural and humanitarian attache to the European Union meant he could not be subjected to legal proceedings.
But, after being told on Monday that Becker is no longer pursuing that claim, a judge made a court order extending his bankruptcy indefinitely.
As a result of Becker abandoning his case, a planned auction of his trophies and memorabilia - previously put on hold - will go ahead.
The 50-year-old German was declared bankrupt in June 2017 by Registrar Christine Derrett, who recalled watching him play on Centre Court.
The bankruptcy was due to be discharged in June, which would have released him from his debts, but that was put on hold to allow further investigation of the diplomatic immunity issue.
However, lawyers acting for the bankruptcy trustees told a specialist insolvency court in London that Becker has dropped his claim.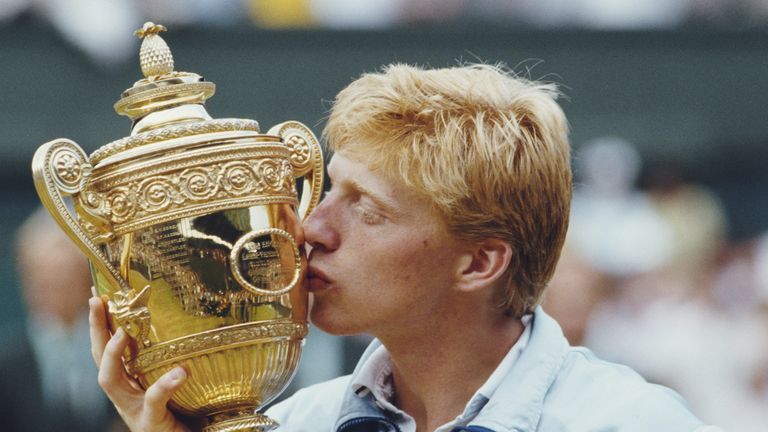 Tony Beswetherick, for the trustees, said Becker wrote in an email that he had "no alternative but to abandon the claim for diplomatic immunity".
The tennis star also wrote that he was "not in a position" financially to pursue any part of his case.
Judge Schaffer, hearing the case, made an order which suspends the discharge of Becker's bankruptcy indefinitely.
The judge told the court Mr Becker's finances may be scrutinised if he fails to co-operate with the trustees.
At the June hearing, lawyers acting for the bankruptcy trustees claimed Becker had not co-operated fully with them by not providing "full and accurate information" about his assets.
The allegation related to assets including two German properties, a property in London, an interest in three Mercedes dealerships and various tennis trophies and memorabilia.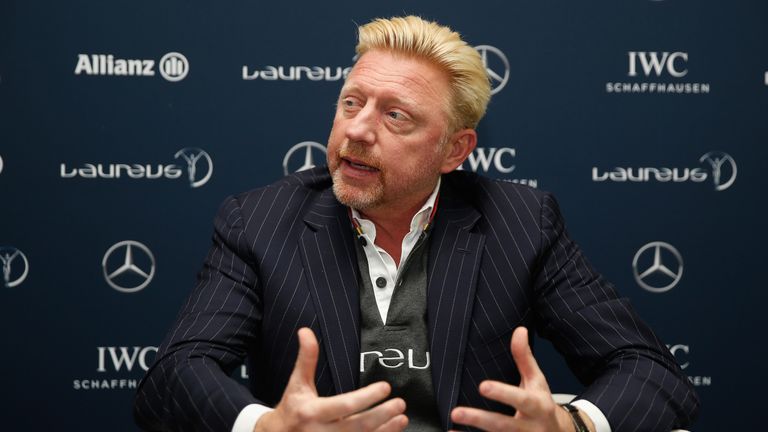 Becker was granted an injunction at a later hearing in June to block a planned auction of trophies and memorabilia worth an estimated £200,000.
The items for sale, which will now go ahead, include a certificate commemorating his men's doubles gold medal win with Michael Stich in the 1992 Barcelona Olympics and a lot containing a sweater, wristbands and socks.
Becker, who did not attend the hearing and was not represented by lawyers, had intended to argue that these items were "exempt" from the bankruptcy proceedings.
However, Mr Beswetherick said he has also withdrawn that part of his case.
The bankruptcy application was made by bankers Arbuthnot Latham in connection with a judgment debt dating back to 2015.
We have every major tennis event covered from all angles via our website skysports.com/tennis. On the move? Head to our app for mobile devices and iPad, or follow our Twitter account @SkySportsTennis to join in the conversation.