Tunisia suspended from Davis Cup over Malek Jaziri order
Tunisia have been suspended from the Davis Cup for a year following order to Malek Jaziri.
Last Updated: 02/11/13 11:46am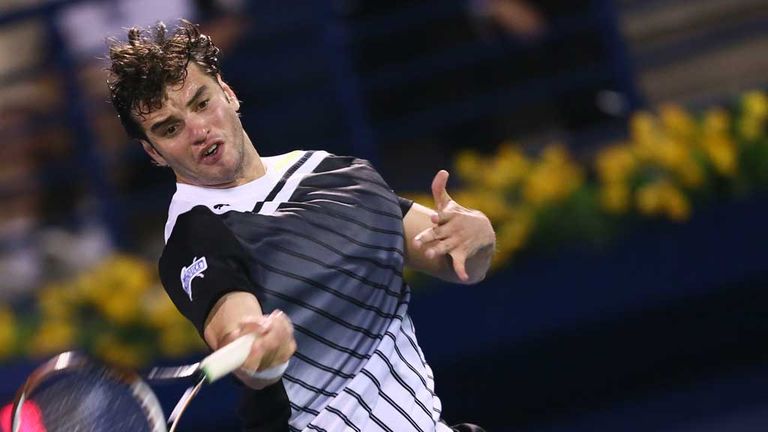 Malek Jaziri withdrew from the Tashkent Challenger last month ahead of a match against Amir Weintraub, with Jaziri's brother telling reporters he had been told to do so.
The ATP cleared the player of wrongdoing but the International Tennis Federation continued to investigate the incident and has now decided to impose the ban.
An ITF statement read: "At its regularly scheduled meeting in Cagliari, Italy, the ITF Board of Directors found that the Tunisian Tennis Federation was in breach of the ITF Constitution by interfering with international sporting practice and ordering Tunisian player Malek Jaziri not to compete against Israeli player Amir Weintraub at the 2013 Tashkent Challenger in October.
"The Board was not satisfied with the case put forward by the Tunisian Tennis Federation and voted to suspend Tunisia from the 2014 Davis Cup competition."
Tunisia, who played Great Britain in the Davis Cup in 2011, were relegated from Europe/Africa Zone Group II this season.
ITF president Francesco Ricci Bitti said: "There is no room for prejudice of any kind in sport or in society. The ITF Board decided to send a strong message to the Tunisian Tennis Federation that this kind of action will not be tolerated by any of our members.
"The Board felt that suspension from Davis Cup, a competition that was founded 113 years ago to encourage better understanding through sport, would provide a good lesson for the Federation and a fitting penalty for their unfortunate action."