David Nalbandian beaten by world No 1 Rafael Nadal in retirement match
David Nalbandian headed into retirement on the back of an exhibition defeat to world No 1 Rafael Nadal.
Last Updated: 24/11/13 8:22pm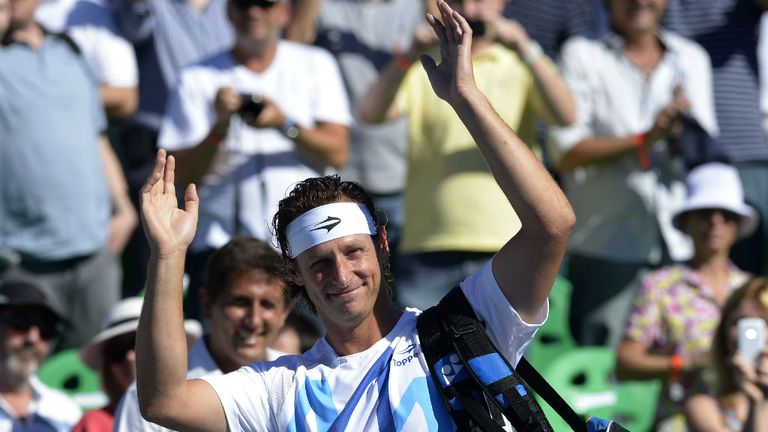 Playing in front of a crowd of almost 10,000 in Buenos Aires, the Argentine went down 6-3 6-4.
Nalbandian had beaten Nadal in Cordoba on Thursday.
Their second match of the week was again a light-hearted affair with Novak Djokovic, who will face Nadal in another exhibition match on Sunday, also playing a starring role.
Dressed as a medic, the world No 2 came onto court at one stage to 'treat' Nalbandian.
Djokovic and Juan Monaco, later joined Nalbandian and Nadal on court for a doubles match.
Nalbandian announced his retirement earlier in the year due to long-standing hip and shoulder injuries.
The former world No 3 is regarded as one of the best players never to win a Grand Slam title.
He did reach the Wimbledon final back in 2002, losing to Lleyton Hewitt.
Nalbandian also captured 11 titles on the ATP World Tour.