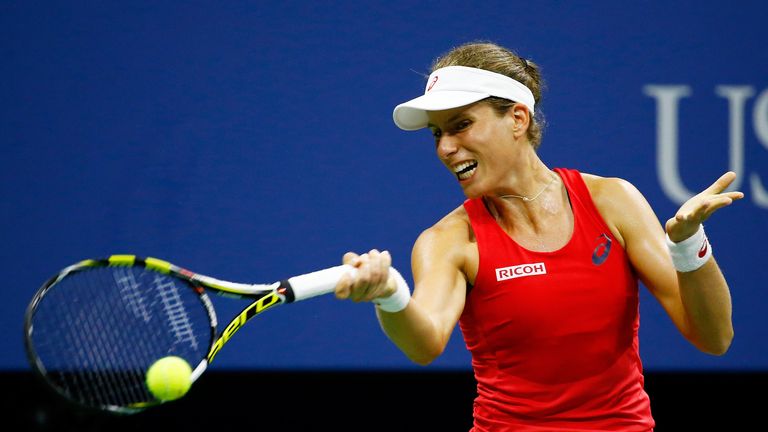 Caroline Wozniacki has predicted a bright future for Britain's Johanna Konta, who reached the last 16 of the US Open.
Konta, who had to survive a qualifying tournament to play in the Grand Slam event, beat world No 9 and Wimbledon runner-up Garbine Muguruza in the second round before losing to Petra Kvitova.
And Wozniacki believes the 24-year-old has all the attributes needed to make a big impact on the WTA circuit.
Wozniacki, 25, a former world No 1, said: "Konta has obviously improved a great deal this year, which is great for British tennis.
"She has a strong serve and a big forehand and, like Andy Murray, has a good team behind her. She's certainly on the right path.
"It's difficult to say how far Konta will go as no-one really knows her game yet.
"The top players haven't had a chance to analyse her game yet, her strengths and weaknesses.
"It's so hard to get to the top of the game and to stay there. But if she works hard and keeps her focus I'm sure she will do well."