Bjorn Borg and John McEnroe: A look back at the epic rivalry
In 1980, Borg and McEnroe played the greatest tiebreaker ever
By Raz Mirza
Last Updated: 18/09/17 6:20pm
The rivalry between Bjorn Borg and John McEnroe comes to the big screen as they get set to captain their teams at the inaugural Laver Cup, live on Sky Sports.
When these two icons of the game went head to head, there was a strong possibility it could end up a classic.
They made wearing head sweatbands fashionable. They also had an utterly compelling rivalry that came to a head in the summer of 1980.
At Wimbledon, it was Swedish tennis god Borg who came out on top in a five-set epic.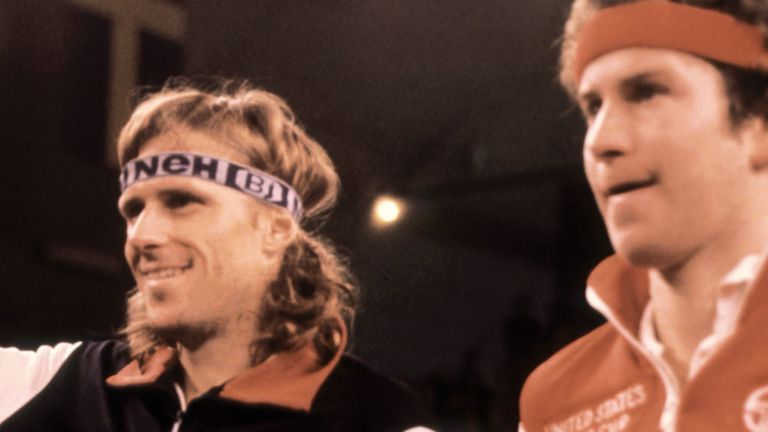 The fourth-set tiebreak was the greatest ever - lasting 20 minutes, John "you cannot be serious" McEnroe saved five championship points before eventually taking it 18-16.
The near four-hour marathon was eventually won by the ice-cool Swede 1-6 7-5 6-4 6-7 (16-18) 8-6 for his fifth and final title at the All England Club.
Just months later, the rivals met in a final again. And on McEnroe's home turf in New York, the athleticism of the young American proved too much for Borg in a dramatic 7-6 (7-4) 6-1 6-7 (5-7) 5-7 6-4 victory.
It was a shock when 11-time Grand Slam winner Borg called time on his career, aged 26, in early 1983, while the cantankerous 'Johnny Mac' went from strength to strength, winning seven major titles. But together they created a rivalry that changed the game.
Their rivalry was so good it's been turned into a movie which is being released on September 22 in the UK.
Transformers actor Shia Labeouf is playing the notoriously volatile McEnroe while Swedish actor Sverrir Gudnason landed the role of Borg. One thing is for sure - the pair will have us all on the edge of our seats once again!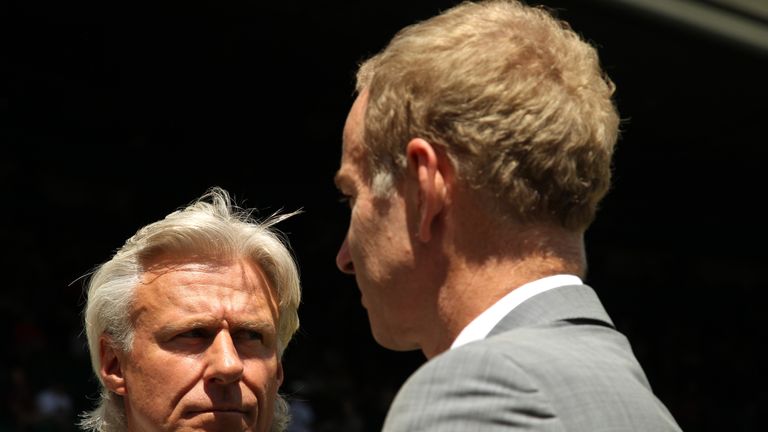 Overall, Borg and McEnroe met 14 times with seven wins each. They were the untouchables of tennis and now they're back together again - reuniting at the Laver Cup in Prague - live on Sky Sports.
The brand new three-day tournament features a unique format that will bring some of the sport's fiercest rivals together in a team environment unlike anything seen before in world tennis.
Borg leads Europe while McEnroe captains the rest of the World in a competition dubbed the 'Ryder Cup of tennis'.
Watch the video at the top of the page to see just how fierce the rivalry was when Borg faced McEnroe.
Sky Sports Tennis will have all the action from the Laver Cup, China Open, Shanghai and Paris Masters before the Next Gen ATP Finals in Milan and season-ending extravaganza World Tour Finals at London's O2 in November covered via our website www.skysports.com/tennis with live blogs and updates as the season reaches its climax.
On the move? Head to our app for mobile devices and iPad, or follow our Twitter account @SkySportsTennis to join in the conversation. Who will win the World Tour Finals this year? Have your say...