Tennis Expert & Columnist
Kyle Edmund won't breeze into world's top 10, warns Barry Cowan
"We are now going to enter a period in the next two years when all those youngsters are going to step up massively, but there's no guarantee Kyle is going to make the top 10"
Last Updated: 23/10/18 12:24pm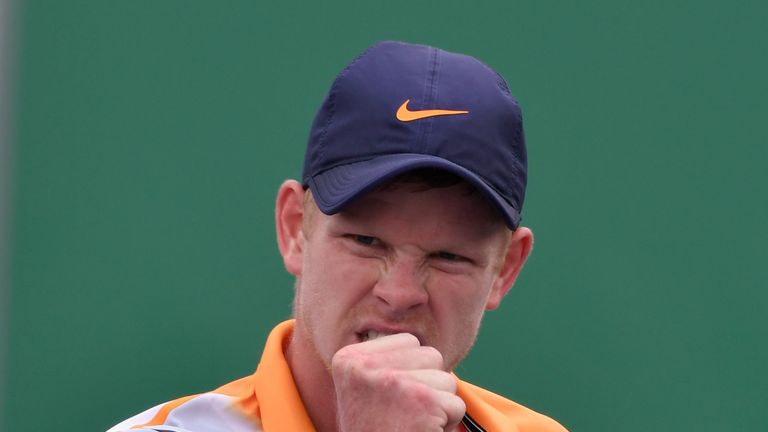 Kyle Edmund's first ATP tour title will drive him to work harder, but there is no guarantee he will break into the world's top 10 with the next generation of tennis stars also coming through, says Barry Cowan.
Edmund defeated Gael Monfils to win his first ATP Tour title at the European Open in Antwerp on Sunday.
Victory meant that he climbed back to 14th in the world rankings, equalling his career high, in what has been a year of firsts for the 23-year-old Yorkshireman.
Edmund's year of firsts:
First Grand Slam semi-final (Australia)
Became British No 1
Reached first ATP Final (Marrakesh)
Won Estoril doubles
Broke into world top 15
Won first ATP singles title (Antwerp)
But breaking into the top 10 is a feat that Edmund has yet to achieve and Sky Sports analyst Cowan believes he will have to work even harder to achieve that goal.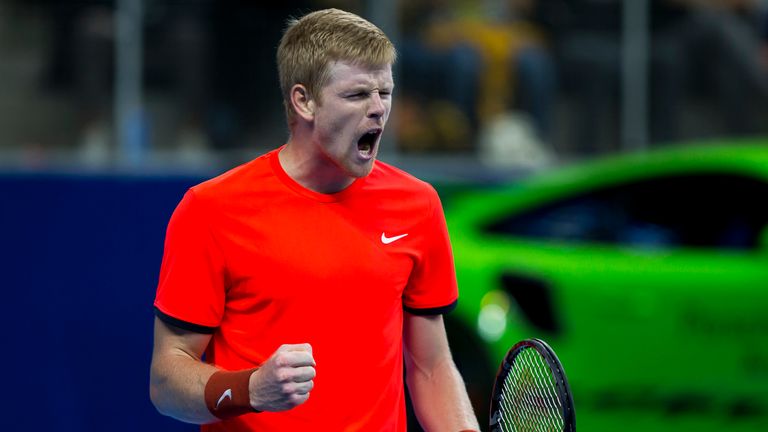 "It's not inevitable that Edmund will climb into the world top 10 because there are a lot of other great players there," Cowan said. "I think we're going through a period of transition in the men's game.
"You only have to look at the results from the weekend with ATP tournament wins for Stefanos Tsitsipas (Stockholm Open) and Karen Khachanov (Kremlin Cup) as well as Borna Coric reaching the final of the Shanghai Masters.
"Denis Shapovalov will be knocking on the door to winning titles next year and although Andrey Rublev has had a disappointing year due to injury, he will be back, while Frances Tiafoe has won a title at Delray Beach.
"We are now going to enter a period in the next two years when all those youngsters are going to step up massively, but there's no guarantee Kyle is going to make the top 10. But when you taste success it's a lot easier to work even harder and to feel like you're getting ever closer to what Kyle wants to achieve, which is top 10."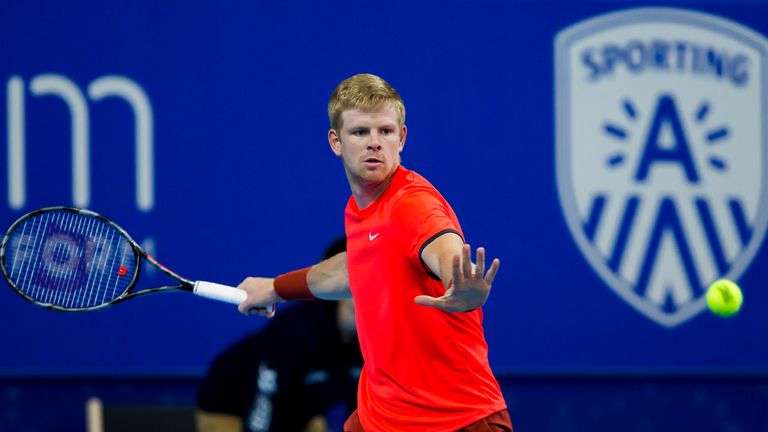 As great as Kyle is, as of yet he is still not in the same league as (Andy) Murray, (Tim) Henman, and (Greg) Rusedski.
Barry Cowan on Kyle Edmund
Sunday's triumph was the latest breakthrough moment of the season for Edmund, who reached his first Grand Slam semi-final at the Australian Open in January, became British No 1 and climbed into the world's top 15.
Edmund had made no secret of his desire to win a title sooner rather than later and he was in tears as he embraced his support team after winning in Antwerp.
Cowan says Edmund, who reached his first ATP final in April, losing to Pablo Andujar in Marrakesh, has a long way to go before he can be compared to British greats Andy Murray, Tim Henman, and Greg Rusedski.
"As great as Kyle is, as of yet he is still not in the same league as Murray, Henman, and Rusedski. I would say for Kyle, he works as hard as Andy, so it's never going to be a question of 'he hasn't applied himself'. It's going to be a question of whether he can approve areas of his game that will ultimately keep taking him higher up the rankings.
"Winning a title was absolutely the most beneficial aspect for his tennis going forward. It's breaking new ground and you only had to see the reaction. It's got to be a wonderful moment for any player to win their first title, but getting his season back on track will give him so much confidence. It's really encouraging.
"It was a magnificent effort in what has been a year of firsts. He's broken new ground with a first top-10 win, the semi-final run at the Australian Open and the doubles title in Estoril.
"Given his year, and where his ranking was, it confirmed the progression he has made. The longer it goes without winning a title those questions will be asked and rightly so, but he's got that monkey off his back now and he can look forward to the last couple of tournaments of the year having had a tough couple of periods of the year.
"Whenever you look at a player who breaks new ground, it always takes a lot out of them. He was unlucky to pick up an illness after reaching the Australian Open semi-finals, which was also the case after Wimbledon, but it's about what you do to get back on track and I thought the decision not to play Davis Cup was smart.
"He worked on his fitness so when he went to play on the Asia swing, although his tennis initially wasn't at its best, he was able to fight through those first couple of tough matches and go on a run."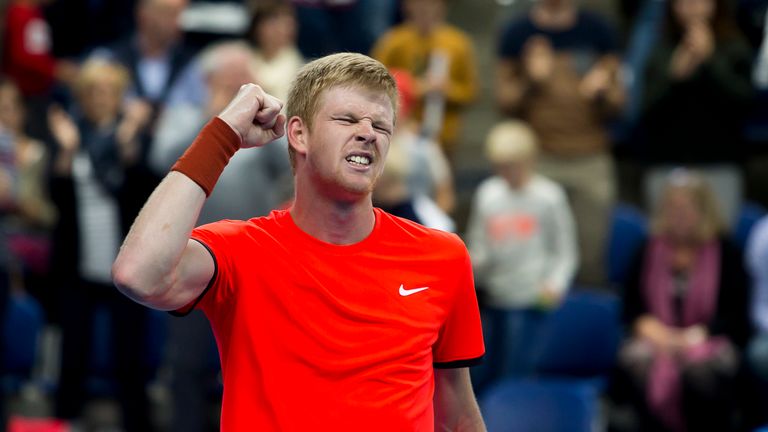 Edmund has been playing under the capable hands of experienced Swedish coach Fredrik Rosengren, Mark Hilton, Dan Evans' former coach, and Ian Prangley, Edmund's long-time physical trainer.
That tightly-knit team has enabled the Briton to flourish and Cowan believes consistency has been key to his remarkable rise.
"Consistency is always a key on court and off court and you have to feel that the team around you are fully behind you and clearly Kyle has got that," he said.
"Freddie is a great coach, he's a great guy, but it's 24-7, and it's a coach-player relationship that has been clearly working with Hilton travelling with him during other weeks.
"For Kyle, it's about the consistency day in, day out and even when he was 16 and a very good junior you always felt he was going to get the best out of his ability because of his attention to detail and his work ethic.
"Even at 23 he's getting the best out of what he has and what's exciting is who knows what he can achieve further down the line, but you have to pass tests along the way. It's tough to get there but it's even tougher to stay there."
Barry Cowan was speaking to Sky Sports' Raz Mirza. We have every major tennis event covered from all angles via our website skysports.com/tennis. On the move? Head to our app for mobile devices and iPad, or follow our Twitter account @SkySportsTennis to join in the conversation.
We will have coverage of the ATP Finals at London's O2 in November with every match live on Sky Sports.