IPTL: Tennis as you've never seen it before - featuring your favourite players of two generations
Legends from today and yesterday
Last Updated: 30/11/14 4:55pm
Modern-day maestros of the men's game and wondrous talents of the women's join forces with legends of yesteryear in the glitzy International Premier Tennis League, live on Sky Sports.
The showbiz event, comparable to cricket's IPL, takes place between four teams in four Asian cities and showcases the world's greatest tennis players of not one, but two, generations in a never-before-seen format.
The IPTL kicks off on Sky Sports on Friday with every game shown live, presenting tennis in a exciting new way – but who is competing? And what are the rules?
The Teams
Indian Aces
Based in the largest indoor stadium in India holding 15,000 fans, the Delhi outfit are headlined by the presence of the mercurial Roger Federer. If you thought his recent Davis Cup win was the missing piece in the jigsaw of his trophy cabinet, think again! Federer is joined by fellow record-breaker and trophy hoarder Pete Sampras in a combination only previously possible in tennis folklore.
The Aces also boast world number 18 Gael Monfils and world number five Ana Ivanovic. Indian pair Rohan Bopanna and Sania Mirza sign up and Fabrice Santoro comes out of retirement as player-coach.
Manila Mavericks
Andy Murray is tasked with providing another 'Thrilla' in the Filipino city aiming to repeat their one historical sports event – it will be the first chance to see him under his currently unnamed back-room staff. Murray is joined by fellow Grand Slam contenders Maria Sharapova and Jo-Wilfried Tsonga while former world number one Carlos Moya returns from retirement.
The Mavericks are completed by Kirsten Flipkens and doubles supremo Daniel Nestor and Philippines representative Treat Huey, who will be player-coach.
Singapore Slammers
American heavyweight pair Serena Williams and Andre Agassi are the main attractions for the Slammers who will compete at the regular WTA Finals stadium in Singapore. If the prospect of legendary duo Williams and Agassi wasn't star-studded enough, they are joined by Australian great Pat Rafter.
Fellow Aussies – ex-world number one Lleyton Hewitt and teenage sensation Nick Krygios – join the Slammers, as does Tomas Berdych, Daniela Hantuchova and Bruno Soares.
UAE Royals
Novak Djokovic can continue his dominant 2014 with the Dubai-based Royals. But he won't be short of help – Goran Ivanisevic comes out of retirement, and Caroline Wozniacki is a top-class inclusion.
US Open winner Marin Cilic joins the team, as does doubles expert Nenad Zimonjic, up-and-comer Kristina Mladenovic and Malek Jaziri.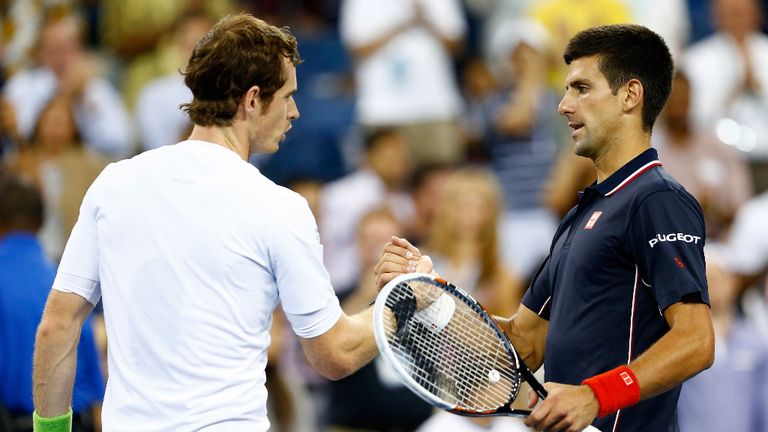 The Format
The four teams will visit each other (although individuals might not compete in every match, for example Murray only plans to play in Manila). Matches will be five sets – one set each in men's singles, women's singles, men's doubles, mixed doubles and men's legends singles. But the winners are the team that won the most games within five sets – not the team who won the most sets.
The winning team receives four league points, the losing team receives two league points if they win 20 games, one point if they win 10-19 games and no points for less than 19 games. The winning team pockets US$1 million.
Anthing else?
Rather than a tie-break when the score is 5-5 a special four-minute game will decide the set winner.
A shot clock will ensure a maximum of 20 seconds between each point and a maximum of three minutes between each set. Organisers want every match finished within three hours.
There is no advantage – next point wins if it's deuce.
A 'Power Point' is available once to each team in each set and can be claimed only when receiving – it means the following point is worth double. For example, if called in at 30-30, the 'Power Point' team win the game by winning the next point.
The 'Super Shoot-Out' will create drama. If a team wins the fifth set but is behind on total games, they can continue the match but must draw level in games before the other side wins a single game. This forces a 'Super Shoot-Out' which is a seven-minute game to crown the eventual winner.
Complicated? Tune in to discover more as Federer and Sampras lead the Indian Aces into the IPTL's first match against the Singapore Slammers of Agassi and Williams. Live on Friday at 4pm on Sky Sports 3.