Tennis Expert & Columnist
A Novak Djokovic Grand Slam? Roger Federer's clock ticking? What next for Andy Murray?
Last Updated: 02/02/16 4:17pm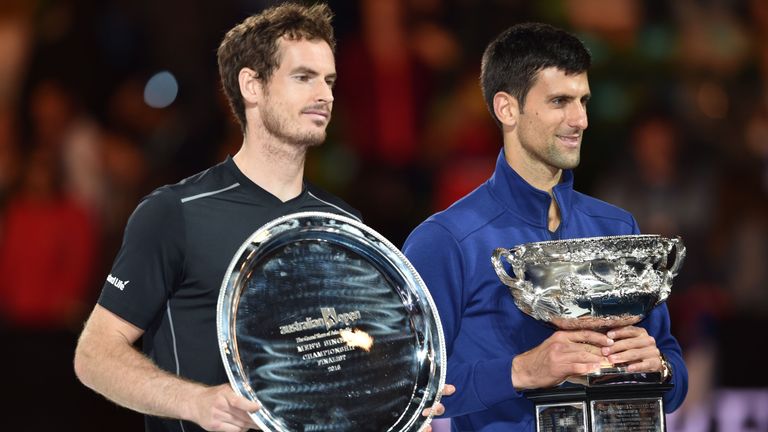 The Australian Open saw Novak Djokovic hold off an eventually spirited challenge from Andy Murray to claim his 11th career major, but what did we learn from 2016's first Grand Slam?
Will the big four still be in place by the 2017 Australian Open? We asked Sky Sports expert Barry Cowan to assess the major talking points from the Melbourne Slam.
Here's what Cowan expects to see in the season ahead…
Will Djokovic complete a clean sweep of Grand Slams?
He's the best clay court player, the best grass court player, and the best hard court player. He's head-and-shoulders above everyone. But we don't know what the rest of 2016 holds. Does he get an injury? Does he suffer a surprising loss that affects his confidence?
He's entering his peak and has areas of his game that can get better. But mentally he is at the top of his sport. There are very few people that have an aura and can smell fear, come out of the traps and impose themselves. His self-belief has rocketed.
As is the case with any great sportsmen or women, they don't let leads go. Andy Murray played well in the second and third sets of the Australian Open final but the damage had been done because he was chasing.
Is time running out for Federer to win a 18th Grand Slam?
He's playing great tennis - it's as good now as it's ever been. But his belief that he can beat Djokovic is getting lower and lower with every passing match between them. I was disappointed in how Federer approached the semi-final against Djokovic - he was reactive and can't keep a high level of performance sustained for a long period.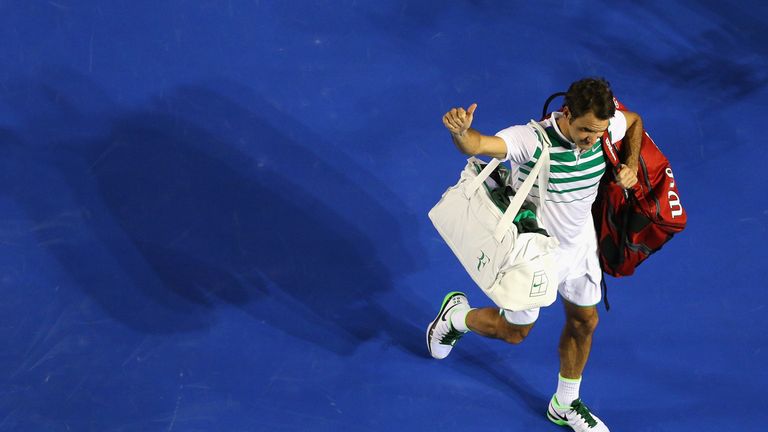 The competition above Federer has increased because Novak is playing tennis like we've never seen before and it makes the top guys uncomfortable. It's different to how Roger and Pete Sampras played.
Roger hasn't shown me anything in the last year in the really big matches that he can play free-flowing tennis under pressure against Novak. Until he does that, Novak will start every match between them as the favourite.
Can Raonic repeat his impressive run to the semi-final?
He's someone I always felt would win a Slam. I doubted myself three months ago but you have to look at the bigger picture.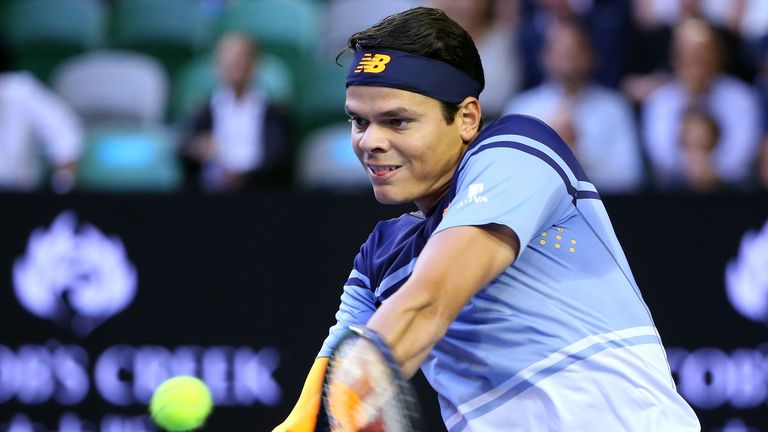 He has an incredible serve and a great forehand. At 6' 5' he can impose his game on the best players. Above all, he has an attitude where he wants to be the best. The turning point was a few years ago against Murray when he was taken to the cleaners, he realised that the way he was trying to play wasn't productive against the big four.
He plays a different style of tennis from the top guys - he's coming to the net more, he's aggressive although his backhand is improving, it is still a weakness against the best. He'll be back in the world's top eight and there's no reason why he can't consistently be in the latter stages of Grand Slams.
How can Murray keep pace with Djokovic?
Andy's in a great place, he did tremendously well to reach the final after the emotions of the past two weeks. To beat him, you have to play your very best for three out of five sets.
But Murray must find other ways in his game to make life uncomfortable against Novak. He can't beat Novak at his own game. Can he do that? Absolutely, he's done it before to win the US Open and Wimbledon finals. He leaves no stone unturned in his power to become the best player he can possibly be.
And finally… Jamie Murray is a Grand Slam winner.
Third-time lucky for Jamie, brilliant. He's riding high, he's now No 2 in the world in doubles. There was a risk when he changed partners. I wondered if it was worth that risk but it absolutely has been. They combine styles and it helps that they've been friendly off the court for a number of years.
There's a gap at the top of the doubles game. No team have been able to dominate the past couple of years, the Bryan brothers are on the slide - they're not as good as they were. Jamie has his first men's Slam under his belt and it should be an unbelievable year for him and Soares.