Can Roger Federer defend his Australian Open title? We look at the contenders
Sky Bet's Tim Clement takes us through the leading contenders in Melbourne
By Tim Clement
Last Updated: 13/01/18 2:55pm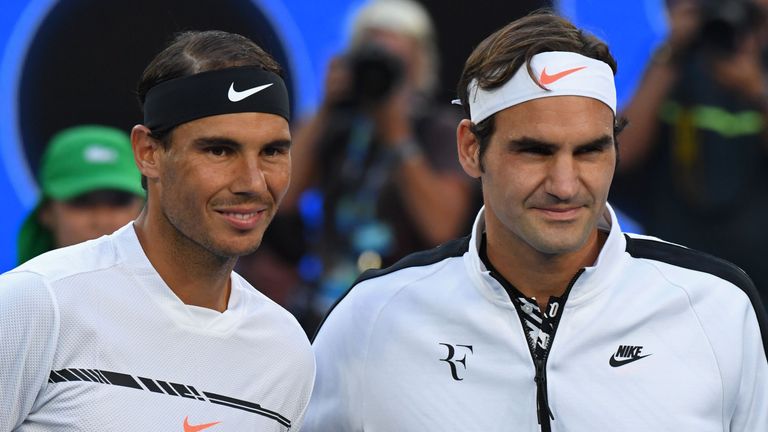 We look at the leading contenders to win this year's Australian Open men's singles as Roger Federer attempts to defend his title and land a 20th Grand Slam crown.
Andy Murray misses the opening major of the year following hip surgery, but world No 1 Rafael Nadal and six-time winner Novak Djokovic have declared themselves fit to compete.
The 2014 winner Stan Wawrinka also makes his return from the sidelines, while a host of maiden major-title hopefuls will be looking to make their breakthrough at Melbourne Park.
Here's a look at the leading contenders based on Sky Bet's latest outright odds…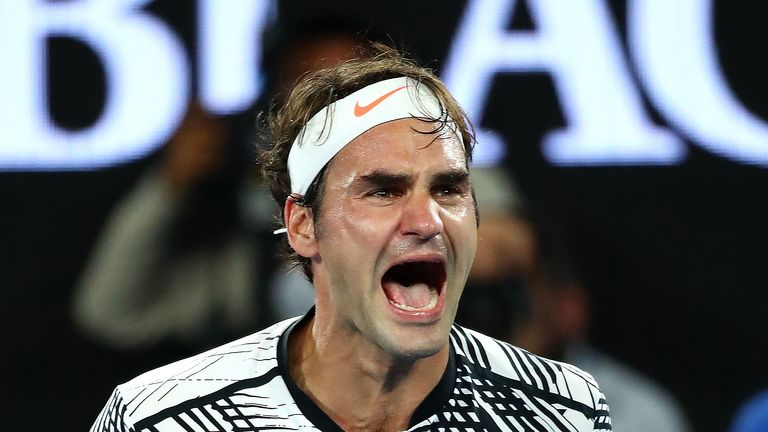 In his 20th season on the ATP Tour, Roger Federer returns to Melbourne Park as the clear favourite, although he has drifted slightly - from 7/4 to 15/8 - after having six-time champion Novak Djokovic placed in his half of the draw. The 36-year-old broke Djokovic's dominance last year by securing his first title here since 2010, taking his tally to five in the process. Another would see him pull level with both the Serb and Roy Emerson and take his Grand Slam tally to 20.
The Swiss star started the new campaign at the Hopman Cup, winning all eight matches - half with compatriot Belinda Bencic - to secure the title, as age continues to be the least significant number in his record-breaking reign.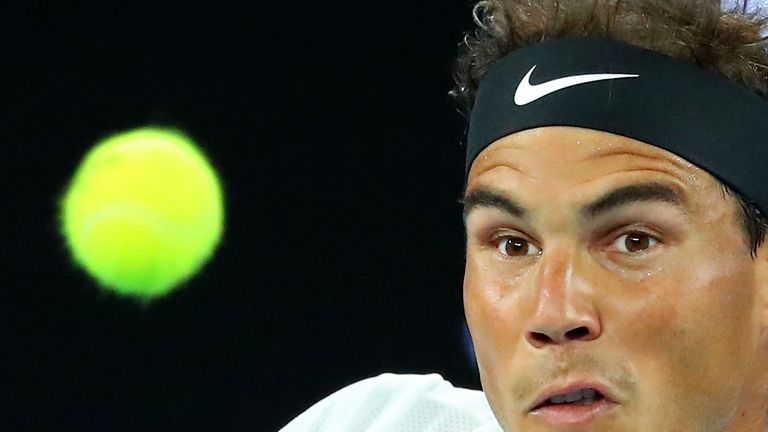 Given Federer's command of the headlines, it is easy to forget that Rafael Nadal ended 2017 as the No 1 player on tour. Likewise, given his modest record at Melbourne Park, it was arguably as much of an achievement for the 'King of Clay' to reach the final after an injury-curtailed 2016.
The Spaniard's hard-court game undoubtedly improved in 2017, with the US Open win representing his first title on the surface in three years, and he followed it up with another in Beijing. Four successive defeats to Federer were the main blotches on his campaign, but the Spaniard will undoubtedly be relishing the chance to renew his dominance of their great rivalry.
With Djokovic placed in the other half of the draw, Grigor Dimitrov is the main threat to Nadal doing his part to set up another dream final, while John Isner, Pablo Carreno Busta and Marin Cilic represent favourable top opposing seeds in his quarter, given dominant head-to-head records.
The Serb has arrived at Melbourne Park as favourite every year since he launched his dominance in 2011 - until now that is. Indeed, he was favourite for virtually every event between that second major success and the completion of the career Grand Slam at the 2016 French Open, winning 11 of the 22 top-tier events during that period.
However, an alarming decline followed, with motivation and then injury preventing additions to his tally of 12 Grand Slams. Might the later issue be the cure for the former? The 30-year-old certainly seemed enthused by his comeback win over Dominic Thiem in Kooyong, but that first appearance since July will not alone defuse concerns that his elbow is still a concern after withdrawing from Doha.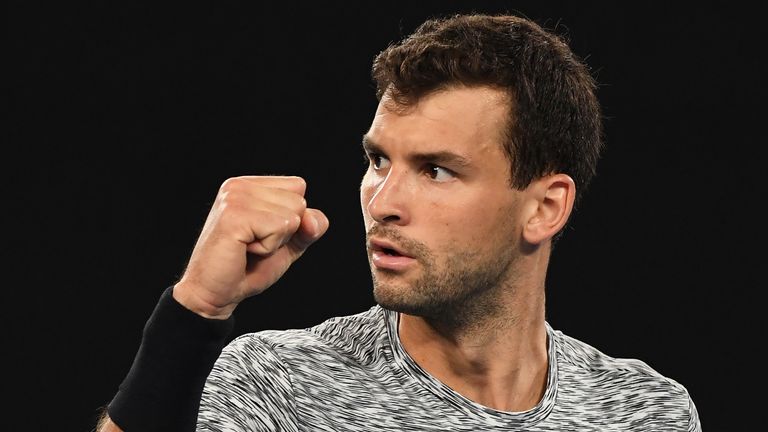 Arriving as the third seed and ATP Finals champion, expectations have never been higher for Grigor Dimitrov to land his maiden major. However, the final hurdle has always been the greatest in an era led by the aforementioned trio and non more so for the Bulgarian, who has won just two of his 24 meetings with Federer, Nadal and Djokovic.
The Bulgarian may have avoided favourite Federer in his half and landed eighth seed Jack Sock in his quarter, but a potential fourth-round meeting with leading home hope Nick Kyrgios is far from ideal. He had led the unpredictable Aussie 2-0 in their head-to-head but a semi-final defeat in Brisbane has prompted his odds to drift from 9/1 to 11/1 following the draw.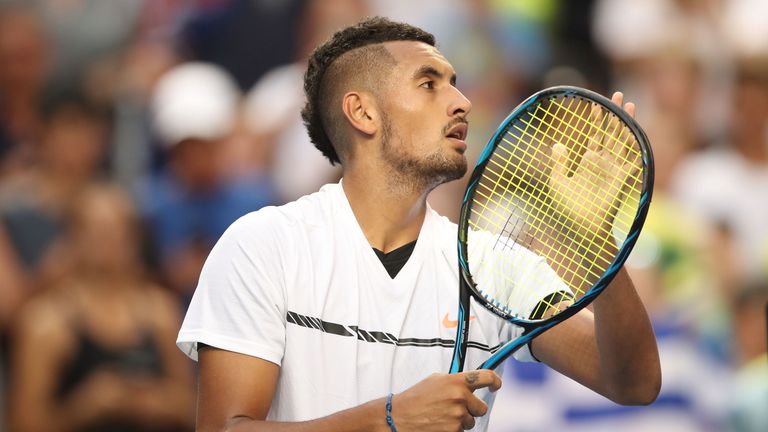 Great expectations and the Australian Open has represented a bad combination for the natives over the last 40 years, with no male singles winner since the local dominance was dispelled in the '70s. Expectations have never been modest for the talented Kyrgios and they've only been cranked up with his Brisbane International triumph. Significantly, that success involved coming from a set behind on three different occasions, suggesting the years of mental and physical fragility might be behind the 22-year-old.
Seeing off Dimitrov in Brisbane, plus two wins out of five over Nadal, will do little to discourage home hopefuls of his chance of reaching the final, but only the most staunch supporters will really be convinced that he is ready to succeed where Pat Cash and Lleyton Hewitt failed in winning an Australian Open final.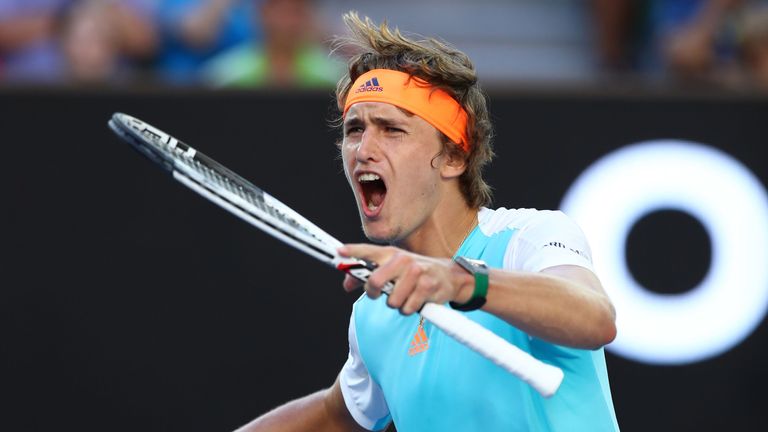 Few question the mental strength of 20-year-old Alexander Zverev but, while the on-court persona appears more mature, the big results are still yet to match his talent. A fourth-round run at Wimbledon last year represents his best Grand Slam effort, failing to beat a top-50 player in a major event to date. While many assume the German is the natural heir to domination, it would take a substantial leap for him to make it at Melbourne Park this year.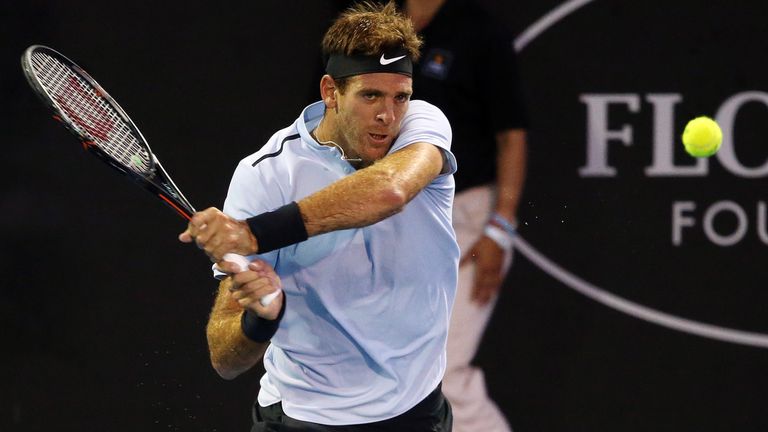 Back in 2009, it was the giant Argentinian who many expected to go on to dominate the game after lifting the US Open trophy. However, at the age of 29, Del Potro returns to Melbourne Park for the first time in four years looking to salvage success from an injury-ravaged career. Progress is certainly being made, returning to the top 10 in the world with a final run in the Auckland warm-up event, but that great moment of comeback success still eludes. Indeed, a final defeat to Roberto Bautista Agut means he has just two titles, both indoors at the Stockholm Open, to his name since a 2014 title in Sydney.
Talented young American Frances Tiafoe presents a tricky opener but, with the US Open semi-final capitulation against Nadal fresh in the minds of many, it is the business end where many will question Del Potro's ability to get the job done.
Outsiders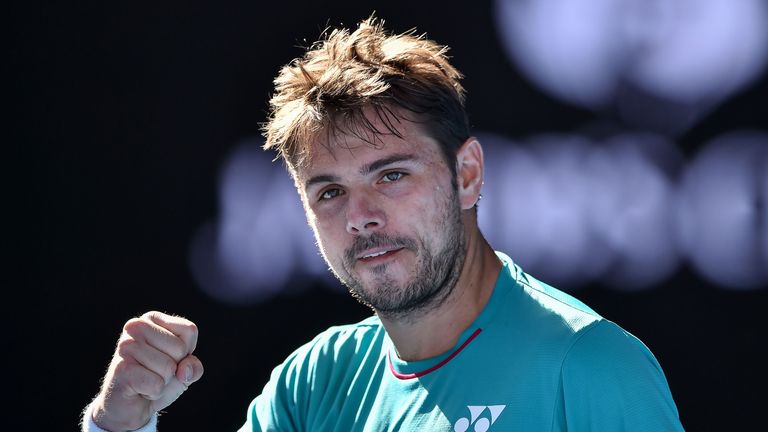 The rest of the field carry odds of 20/1 or bigger, including former champion Wawrinka at 50/1 following his long-term knee problem. Marin Cilic (33/1) and Kevin Anderson (66/1) both reached major finals last year so might represent each-way value for some, while the timing is not thought to be right for Dominic Thiem (40/1) or Milos Raonic (50/1) to claim their first Grand Slams. At 300/1, Britain's Kyle Edmund is up against the odds for his opener with Anderson.