Wimbledon 2016: Why did Novak Djokovic lose to Sam Querrey?
By Paul Prenderville
Last Updated: 03/07/16 4:44pm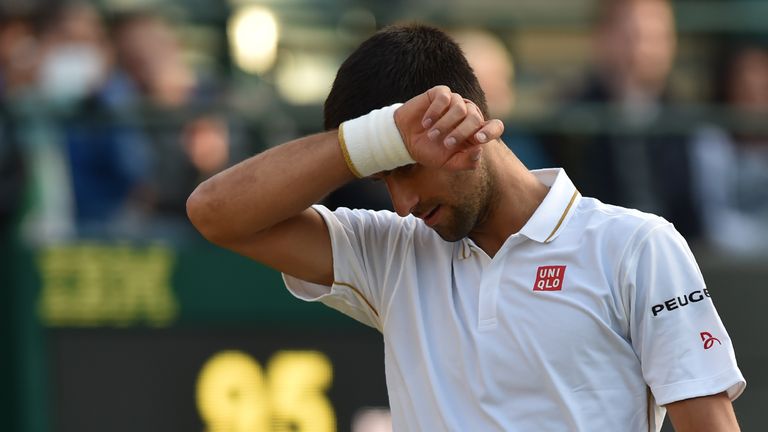 As a 12-time Grand Slam champion, the current holder of all four major titles and winner of the last two Wimbledon men's titles, Novak Djokovic was not supposed to lose to Sam Querrey.
The world No 1 headed to the All England Club as the dominant force in the game, the first man since 1992 to win the first two Grand Slam titles of the year and unbeaten in majors since a French Open defeat to Stan Wawrinka in 2015.
A Wimbledon champion in both 2014 and 2015, Djokovic was the red-hot favourite to claim Grand Slam title No 13, but he ran into Querrey playing the game of his life and serving like a cross between Goran Ivanisevic and Pete Sampras, halting a 31-match Grand Slam winning run.
With Querrey two sets in front, it looked like it could all be over on Friday night, but the weather gods intervened and when play resumed on Saturday it was the Djokovic we all expected that raced 4-0 in front in the third.
But Djokovic's resurgence did not continue for long as Querrey went on to claim the biggest scalp of his career and perhaps one of Wimbledon's greatest ever shocks.
So what went wrong for Djokovic?
In his press conference afterwards, Djokovic refused to give too much away but there were one or two hints that all is not quite as it seems, immediately confirming that he would not be playing in Serbia's Davis Cup tie against Great Britain.
The 29-year-old is always a gallant loser and was quick to praise Querrey for a superb performance, but there were strong hints of tiredness that bordered on fatigue or exhaustion.
A clearly downbeat Djokovic refused to go into too much detail other than saying he was not "100 per cent healthy" but a look at his demeanour in the press conference showed he was clearly drained, mentally as well as physically.
It has been a relentless run for Djokovic, who prior to Saturday's defeat had made at least the quarter-finals of every major since the 2009 French Open. This is the first time since 2008 he has not made at least the quarter-final at Wimbledon.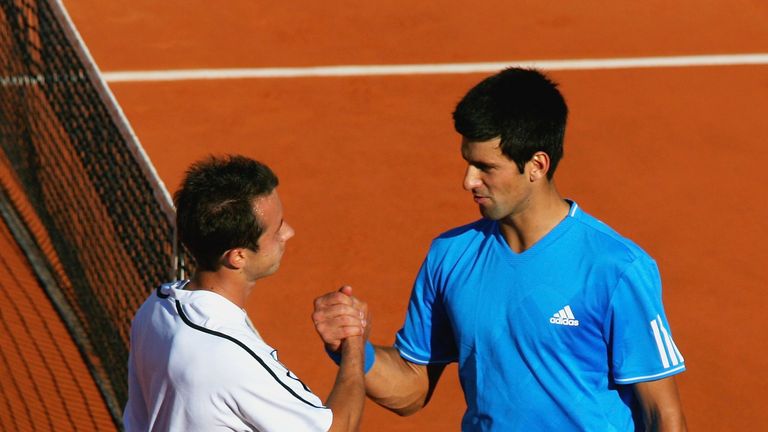 Could his winning run have taken its toll?
Coming into the championships he had won 11 of the last 22 slams to be played, reached 18 of the last 23 finals, claimed the last four year-ending World Tour Finals and has been the World No 1 since 2014.
As well as the physical toll, the impact on the mind of that sort of dominance for almost six years must be tortuous and Djokovic was quick to point out in his press conference after the Querrey defeat that he has a life away from the court, stressing just how important his family would be to him as he takes a well-deserved break.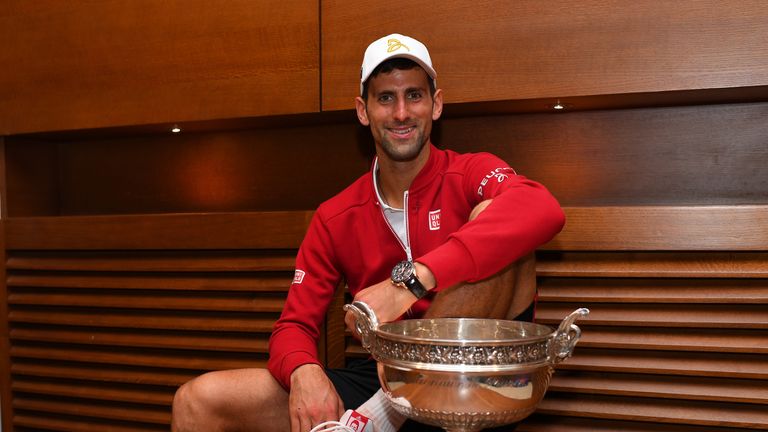 The Serb plays little in the way of standard tournaments, saving his focus for the Masters Series events and the majors he has so ruthlessly dominated - but there were hints that he has not quite been at his dominant best this season.
Were the warning signs there already?
It's only fractions but it's fractions that make the difference at the very top level of the tour.
In his run to the final at Roland Garros he dropped just one set, but had not wholly convinced in the way he usually does. He went on to dominate Murray in Paris after losing the first set and it is perhaps those recovery powers that faded him in SW19.
But dropped sets have been a regular occurrence for a man who has made a business of winning in ruthless fashion and given nobody even the merest of chances.
The 6-1 second set reverse to Querrey was by no means an anomaly this season, he lost the first set 6-2 to Kei Nishikori in Rome, having lost a set earlier in the tournament 6-0 to Thomaz Belluci.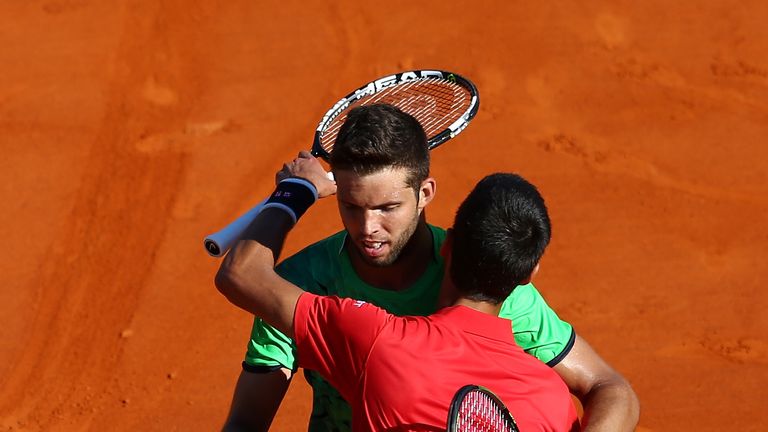 He lost in three sets to world No 55 Jiri Vesely at Monte Carlo, dropped a set to then world No 149 Bjorn Fratangelo in Indian Wells and needed five sets to beat Mikhail Kukushkin in the Davis Cup.
On their own these are nothing to worry about, indeed Djokovic went on to win some of the matches and even titles when they occurred but they are clues as to a merest of slipping of standards.
Has Djokovic lost confidence in his second serve?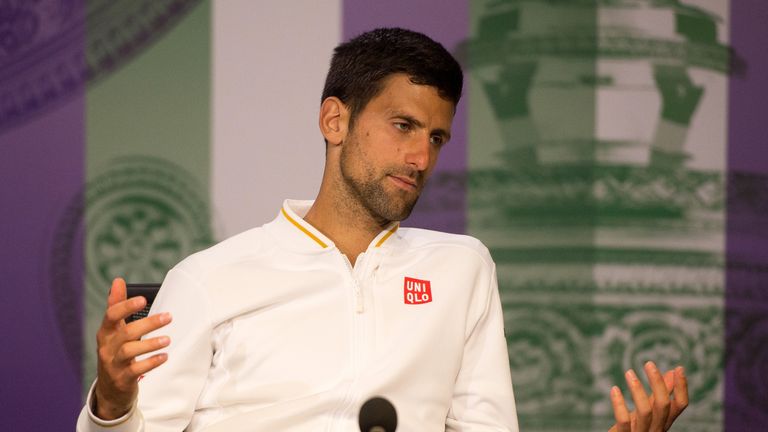 Digging deeper, The Guardian's Tennis Correspondent Kevin Mitchell cited John Alexander, the former Australian doubles player now turned MP, speaking a week ago.
"At the Australian Open there was a hint of what's going on in his mind, because he'd slowed his first serve down to about 185kmh [115mph]. He was getting a very high percentage of first serves in, but, at one point, he served two double faults in a row," Alexander said.
"I got the feeling that he's lost confidence in his second serve and that's why he's slowing his first serve down. It's happened to other great players, they get the yips in their second serve and it's the beginning of the end. Under pressure over five sets on a surface where serving is very important, maybe that will surface?"
Mitchell himself observed a serve not quite firing on all cylinders saying: Last year, Djokovic's average first serve speed was 117mph, his second serve 97mph. In this tournament, he has been way down the overall maximum speed list, 49th at 122mph; and on Saturday his power slippage was marked. He hit that highwater mark once, but was averaging 111mph first time (5mph slower than in 2015), and 93mph on second serve (down 4mph).
But don't write him off just yet.....
Djokovic has taken the game to new levels with his athleticism and his drive, changing his eating habits and maintaining a zen-like focus but maybe he is just exhausted, maybe he needs a new focus.
"I managed to win four Grand Slams in a row - two different seasons, though. I want to try to focus on that rather than on failure.
"It's an amazing feeling, obviously, to be able to hold four Grand Slams at the same time. Coming into Wimbledon, I knew that mentally it's not going to be easy to kind of re-motivate myself.
"But the importance of this tournament is so immense that you always find ways to really get inspired and prepare and try to give your best. Obviously my best wasn't enough this year."
Holding all four Slams at the same time took immense focus and while the calendar slam has gone something else looms large that perhaps has turned Djokovic's head - the Olympics, which starts on August 6.
He has won everything bar a gold medal and it would surprise no-one to see a rested and refreshed Djokovic emerge in Rio de Janiero and who would bet against him claiming the one achievement missing from his career to date?