Roger Federer is aiming to win a record eighth Wimbledon title, can he do it?
He takes on Milos Raonic in Wimbledon semi-finals on Tuesday
By Raz Mirza
Last Updated: 15/06/17 5:32pm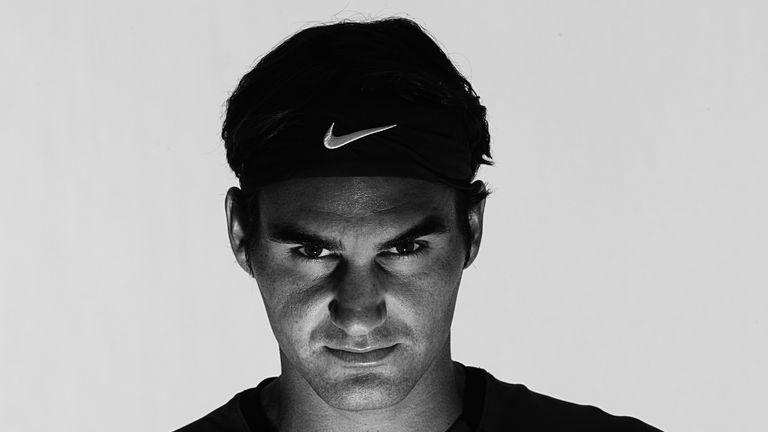 Will this be his time again? Surely Roger Federer will never stand a better chance of winning Wimbledon for a record eighth time to add to his 17 Grand Slam titles.
Federer, whose last major triumph was at the All England Club in 2012, has looked in immaculate form again after an injury-hit start to the year.
He displayed battling qualities in a five-set quarter-final win over Marin Cilic, but Federer's flair was evident in wins over Argentina's world No 51 Guido Pella, British duo Marcus Willis and Dan Evans, and American Steve Johnson, showing enough to suggest he can add another singles crown to his already bulging trophy cabinet.
While Andy Murray-supporting Brits have been rubbing their hands with glee over Novak Djokovic's shock third-round defeat, the biggest beneficiary of the Serb's removal may yet prove to be third seed Federer.
Coming into the grasscourt major last year, Federer had won four titles with a 34-6 win-loss record from 10 tournaments.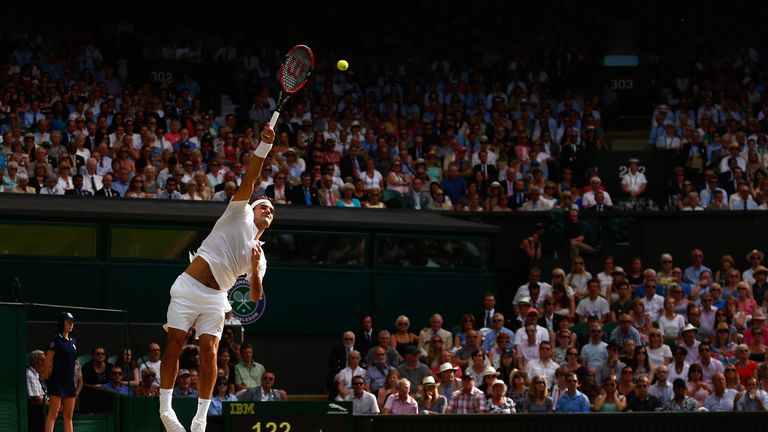 Twelve months on and the 34-year-old played only six events in 2016 heading to the All England Club, and his 16-6 win-loss record will raise doubts about his ability to last five sets in a season beset with injury and illness.
For much of his career, Federer had been blessed with a body that seemed bullet-proof against the aches, pains and injuries suffered by most top athletes.
But one false move by the man usually known for his gliding footwork while running a bath for his six-year-old twin daughters sparked a chain of events that has left Federer in a situation that is completely alien to him, causing his season to fall into an abyss.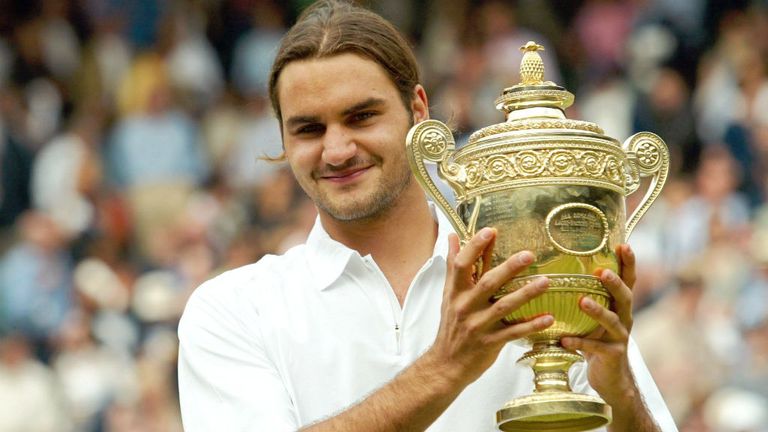 For the first time since 2000, the former world No 1, who required surgery on his left knee in February to repair a torn meniscus, arrived at Wimbledon without winning a title in the first six months of the year.
"I was very, very sad, just because I thought I was going to be lucky not having to do surgery in my career. I was doing so well all of last year," said the third seed, who reached the Wimbledon and US Open finals last year.
"I was great at the Australian Open. Felt good throughout," added Federer, who was beaten by world No 1 Djokovic in the semi-finals of that tournament.
"After that, everything changed.
"The next day, one stupid move, the season's been completely different than what I expected it to be."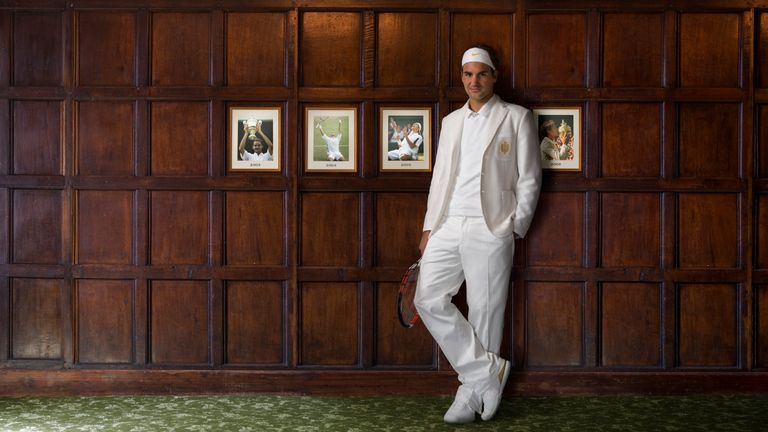 The Swiss ace has been laid low with a viral illness, while knee surgery threw a curve ball into the season also dogged by the back problem. His injury-enforced withdrawal from the French Open ended his streak of 65 successive major appearances stretching back to 1999.
He has suffered semi-final losses on grass at Stuttgart and Halle, the last of which against Alexander Zverev was his first against a teenager in 10 years.
"Going into surgery was difficult. That's when it hit me," said Federer. "I got really disappointed and sad about it because that's when I understood what the road was going to look like."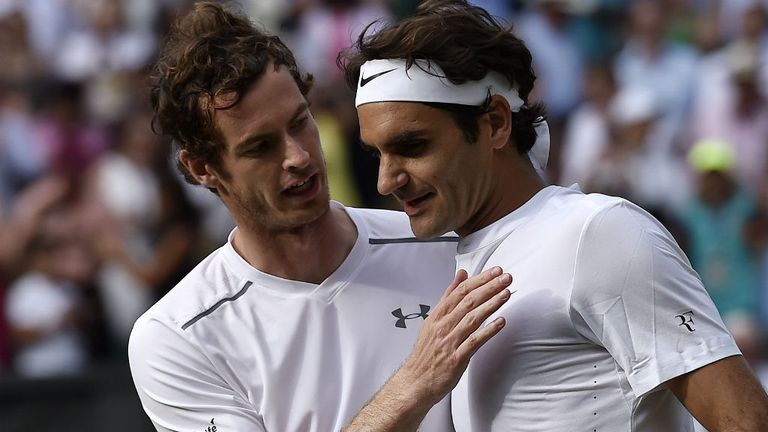 While the back injury was a nuisance, the enforced absence from Paris allowed Federer to concentrate on his favourite time of the season and he played an extra grasscourt tournament in Stuttgart in addition to his traditional Wimbledon warm-up in Halle.
"I felt I had to stop everything by not playing Paris... just reset from there and make another push for Wimbledon, which was great," said Federer.
"This back has won me 88 titles, so I'm okay with that back. It's okay if it messes around with me sometimes," he added.
"That's why the decision not playing Paris was very easy to take because it was for Wimbledon, it was for the rest of the season, it was for my life, it was for the rest of my career."
The 34-year-old has been runner-up to Djokovic for the last two years and is attempting to become the oldest Wimbledon champion in modern times.
He will feel the pressure the further he goes in the tournament having failed to win a major title since 2012.
But taking a close look at the statistics, Federer does very much appear to be back to somewhere near his best form.
Against Pella, his first serve win percentage hit 88 with his second serve win percentage at 68. He also fired 51 winners.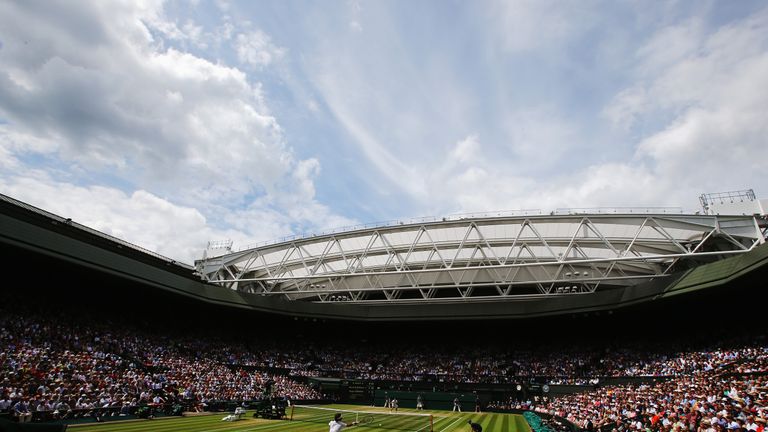 When he played against Willis his first-serve winning percentage was a high 78, his second was 68 and his victory included 37 winners, while against Evans the first-serve statistic was up to a mind-boggling 89 per cent, although his second serve dipped to 50 per cent with 29 winners this time.
Against Johnson his first serve win rate was at 75 per cent, but his second serve win percentage was up to 71. He also struck 35 winners in the match and served two double faults - his first of the tournament.
Federer reached the last eight without dropping a set, easing to four successive wins on Centre Court.
"I would never have thought I would win the first four rounds in straight sets. I now need to play my best tennis," he said.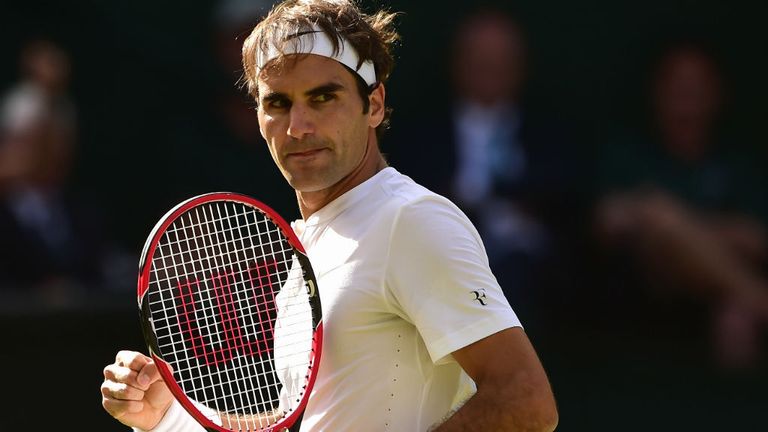 And the great man produced the goods, turning back the clock to rediscover his very best form to recover from two sets down, and save three match points, to beat Croatian sixth-seed Cilic and reach his 11th Wimbledon semi-final.
"When you're down two sets to love, 3-3, 0-40, it's a moment when it's not in your control anymore.
"There were many more match points in my mind than just three today. But I fought, I tried, I believed. At the end I got it done."
Victory over Cilic helped him overtake Martina Navratilova with a record 307 Grand Slam singles match wins to set up a semi-final meeting with former Milos Raonic on Friday.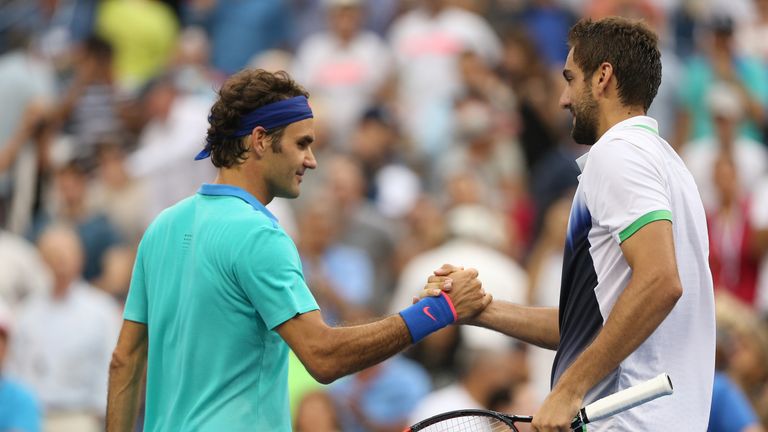 An even more impressive statistic is the unforced error count from Federer's racket - he made just 60 during his first four matches.
"Clearly I'm not thinking of the title right away," he said when asked to assess his chances ahead of Wimbledon.
"Novak or Andy are the big favourites."
Djokovic was blown away by Sam Querrey, but Murray remains a big favourite to progress to the final against Tomas Berdych, where if the seedings were to go to plan he should meet mighty Federer in a blockbuster showdown on Sunday.
Roger Federer's career record (before Wimbledon)
| | | |
| --- | --- | --- |
| Overall wins | 1075 | 244 |
| Grand Slams | 302 | 50 |
| Finals | 88 | 47 |
| Grass | 147 | 22 |
| Prize money | $844,669 (2016) | $98,148,225 (Overall) |
Can Roger Federer win Wimbledon for a record eighth time? Let us know your thoughts by tweeting @SkySportsTennis or by using the comments box below - sign in with Facebook.
Check out our daily live blog from the All England Club on skysports.com/tennis, our app for mobile devices and iPad and our Twitter account @skysportstennis.
By purchasing a Sky Sports Day Pass for £6.99 or Sky Sports Week Pass for £10.99, you can enjoy access to all seven Sky Sports channels and watch on a TV with a NOW TV Box or on a range of devices.